How to Make Cheesesteaks at Home Like They're Authentic
August 18, 2023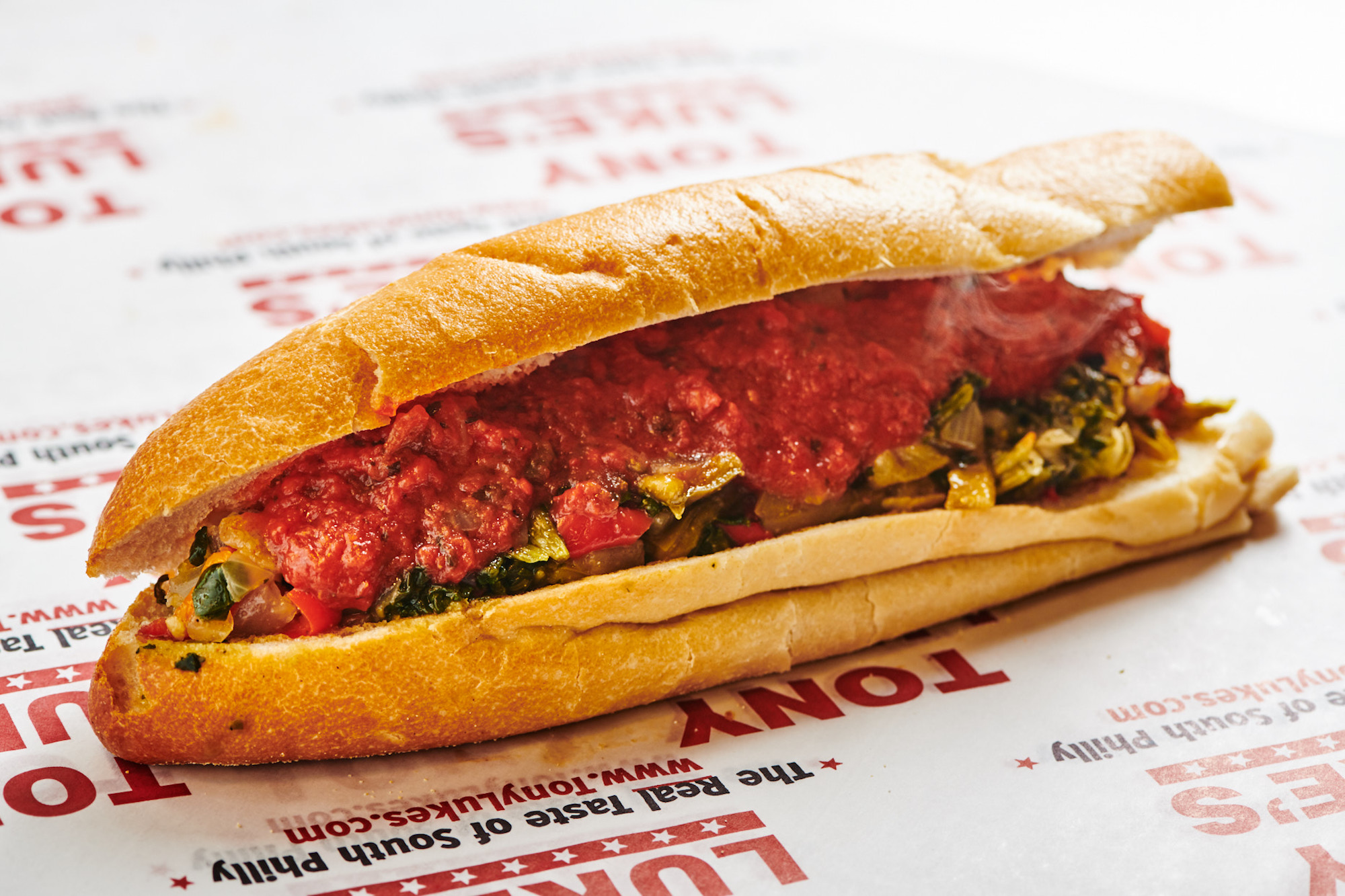 There's something irresistible about sinking your teeth into a warm, savory cheese steak that's loaded with tender slices of beef and melted cheese. The combination of flavors and textures is simply divine. It's why it's one of the classic choices for comfort food – and why it's loved by so many.
While you might think that the best cheesesteaks can only be found at a local joint in Philly, it's surprisingly easy to recreate this iconic sandwich in the comfort of your own kitchen. This guide will show you how to make cheesesteaks at home that are every bit as authentic and delicious as the ones you'd find on the streets of Philadelphia.
After you are done making one – Pat's, Geno's, and the others will have nothing on you. Let's dive right in and get started.
Getting Started: The Ingredients
To create the perfect homemade cheesesteak, you need to start with the right ingredients. The heart of the sandwich lies in the choice of meat. Traditionally, thinly sliced ribeye steak is used, but you can also opt for top sirloin or another tender cut.
For the cheese, provolone or American cheese are the most popular choices. That's because they each offer a unique flavor profile when it's melted over the meat. Now, let's take a look at what you'll need so you know how to make cheesesteaks at home:
Thinly sliced ribeye steak or top sirloin
Hoagie rolls or baguette-style buns
Provolone or American cheese slices
Chopped onions
Chopped bell peppers (optional)
Olive oil or butter
Salt and pepper
Optional seasons: garlic powder, paprika, red pepper flakes
Preparing the meat
Slicing the Meat: If you're starting with a whole piece of steak, it's crucial to slice it as thinly as possible. For easier slicing, you'll want to place the steak in the freezer for about 15-20 minutes prior to cutting. Use a sharp knife so you can easily achieve thin, delicate slices.
Seasoning the Meat: Lightly season the sliced meat with salt, pepper, and any additional seasonings you prefer. Remember, the key to an authentic flavor lies in simplicity, so don't overdo it with the seasonings. Once you have them done, move on to the fun part – which is the next step.
Cooking the Meat: In a skillet or griddle, heat a bit of olive oil or butter over medium-high heat. Once the oil is hot, add the sliced meat and cook it quickly. You'll want to use a spatula to break it apart into smaller pieces. The goal is to achieve a slight sear on the meat while maintaining its tenderness.
Building your cheesesteak
You've cooked the meat, now it's time to build it to your preferences. Let's sink our teeth into the following steps on how to do that:
The onions: Sauté the chopped onions in a separate pan until they turn soft and golden brown. The sweet aroma of caramelized onions is an essential component of a classic cheesesteak.
The cheese: Lay the cheese slices over the cooked meat, allowing them to melt and become gooey. For an extra oomph of flavor, you can also mix in the sauteed onions at this stage. This is part of what makes these cheesesteak sandwiches even more appealing.
Assembling the sandwich: Split your hoagie rolls or baguette-style buns lengthwise. Pile the cheesy meat mixture onto the rolls. If you wish, you can also add sauteed bell peppers for an extra layer of flavor and a hint of crunch. Again, it's your sandwich – you add what you want on it.
DIY Food Gifts Ideas: Sharing the Cheesesteak Love
Making your own cheesesteaks at home isn't just about indulging in a delicious meal, it's also an opportunity to share the joy of authentic flavors with your friends and family. Consider turning your newfound culinary skill into unique DIY food gifts that your loved ones will truly appreciate.
Let's take a look at the following:
Cheesesteak Kits: These include pre-sliced meat, cheese, onions, and even pre-cooked rolls. Put all of these in an attractive gift box and you're ready to go. Be sure to include a recipe card that has step-by-step instructions on how to make cheesesteaks at home. This way, the person getting this can have all the necessary ingredients and guidance to create their own mouth watering sandwiches.
Virtual Cooking Classes: Host a virtual cooking class where you guide your friends and family through the process of making Philly cheesesteaks from scratch. This interactive experience not only teaches them a valuable skill but also allows you to bond over a shared culinary adventure.
Deliver it to them: Someone might be looking up "best cheesesteak delivery near you". And it might be you that will be happy to provide the service. Do the cheesesteak yourself – but ask them what they want on it. While it's hot, send it their way. Hopefully they live close enough to where it's still hot by the time they get it.
You'll want to share the awesomeness that is cheesesteaks. If you get the hang of making them, you'll be able to perfect it to your own craft. You'd be hard-pressed to try making these sandwiches yourself – even after you've tried them in Philly or someplace local that serves them.
The gift of delicious food is the gift that keeps on giving – no matter what the occasion may be.
Final Thoughts
If you ever find yourself craving a cheesesteak sandwich, it may be a good idea to make it yourself. After all, you now have the skill and know-how to do it on demand. Imagine wanting to eat one of the most mouthwatering sandwiches in existence. And you can as long as you have the right ingredients to get it done. Maybe you can share the love with your friends and family. Invite them over for a night of cheesesteak sandwiches and fun. Be sure to include as many ingredients as you can – because not all cheesesteak sandwiches were created equal.
And if you'd like the more convenient route, contact Tony Luke's today for an easy pre-made version of this mouthwatering delight!