12 Iconic Philadelphia Foods to Enjoy This Summer
July 3, 2019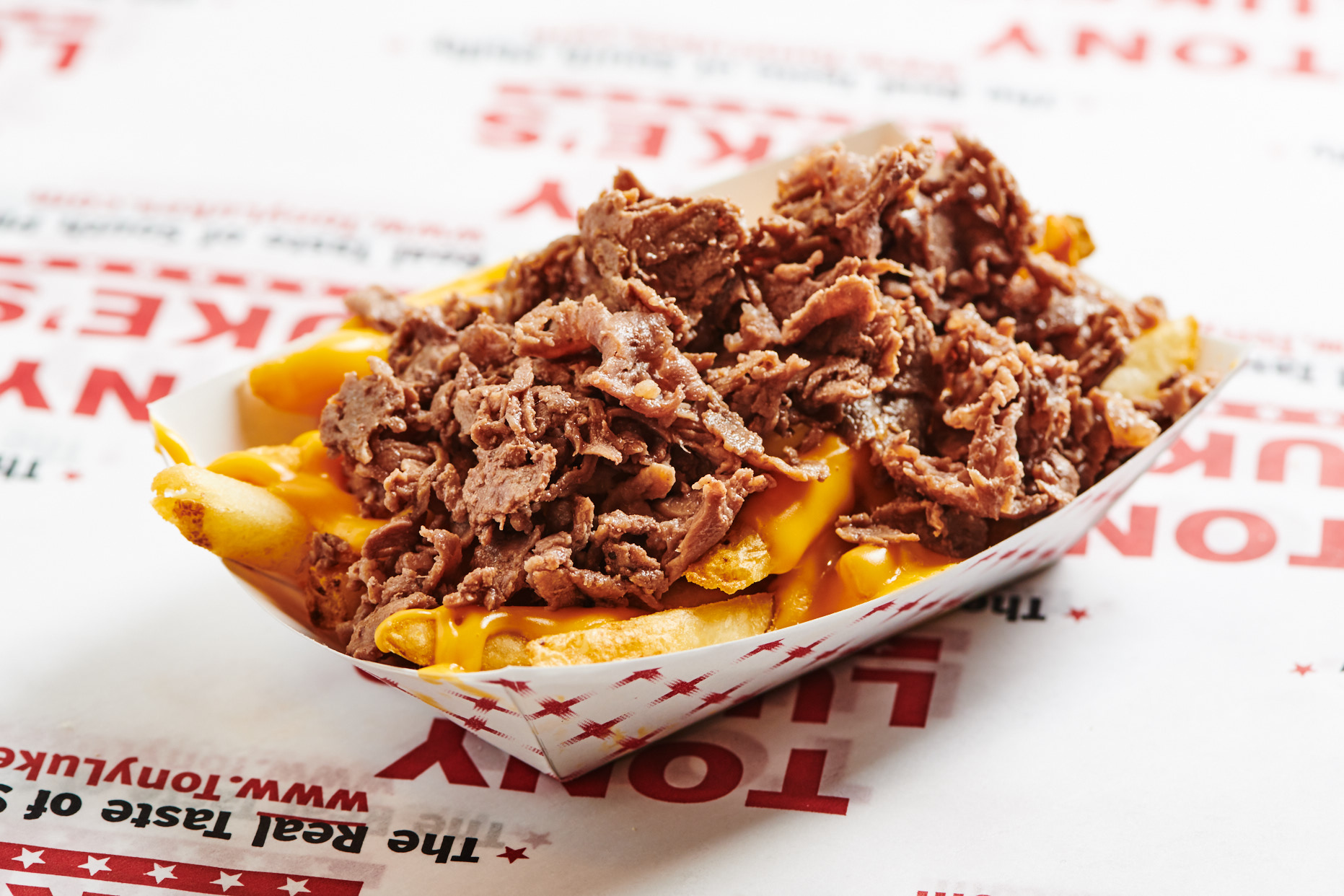 Whether you are visiting the City of Brotherly for vacation or are enjoying a staycation in your hometown, make this the summer that you enjoy all the iconic foods of Philadelphia. While this discussion will certainly start a heated debate about the foods that best represent our city, we are attempting to represent the foods that scream Philly.
Here are 12 iconic Philadelphia foods to enjoy this summer:
1. The Philly Cheesesteak
Nothing says Philly more than the cheesesteak. First invented by Pat Olivieri of Pat's Steaks in the 1930s, it has become a true Philadelphia icon. Whether you like your cheesesteak with whiz or without, you know that nothing says Philadelphia like the cheesesteak. The debate of who makes the best Philadelphia cheesesteak is legendary and still is a hot debate today.
At Tony Luke's, we are very proud of our cheesesteaks made with fresh ribeye steak and delicious bread and toppings. We make the best cheesesteaks in Philadelphia. And if you are looking to find out where to get Philly cheesesteaks outside the city, check out our mail order delivery. Our cheesesteaks make great mail order food gifts.
2. The Roast Pork Sandwich
Italian-American cuisine is a big part of Philadelphia cuisine, including the roast pork sandwich, which is another signature Philly food. The combination of oven-roasted pork shoulder, provolone cheese and broccoli rabe is a big hit with both Philadelphia natives and visitors. You can get a taste of this iconic sandwich at Tony Luke's and other sandwich shops like John's Roast Pork.
3. The Hoagie
The Hoagie is a Philly construct similar to the sub or hero. Stuffed with meats, cheeses and veggies, the hoagie is a Philly favorite for both lunch and dinner. The type of roll used is of course of big part of what makes a hoagie. Philly favorites include rolls from Amoroso's and Sarcone's. Philadelphia is chock full of sandwich shops where you can get a good hoagie, but of course Philly natives will always fiercely debate for their neighborhood favorite.
4. Soft Pretzels
Brought to Philadelphia by German settlers, the soft pretzel is a favorite snack at all types of gatherings around the city. Even in city schools, the soft pretzel is a popular mid-morning snack. Today you can get this Philly favorite in the form of braids, sticks and nuggets as well as its traditional form. There are plenty of dips you can choose to enjoy with your soft pretzel too, from cheese to different flavored mustards. You can get a soft pretzel from most street vendors in the city, but the Philly Pretzel Factory is another hotspot.
5. Water Ice
What goes great with a soft pretzel? Some water ice, of course. Known as Italian ice outside of the city of Brotherly Love, here water ice is on the lips of most kids and adults during the summer months in Philadelphia. You can find water ice shops all throughout the city as soon as the weather turns warmer in the spring.
6. Tastykakes
Another must-have at parties and events throughout the city is Tastykake treats like the butterscotch krimpets and the chocolate cupcakes with the vanilla striped icing. You can find these sweet treats at any convenience store or supermarket in the city. Unfortunately, though if you live elsewhere you will have to them shipped to your house as a special delivery.
7. Scrapple
This Pennsylvania Dutch breakfast treat is on every breakfast menu in the city. A combination of pork, spices and cornmeal, Scrapple is definitely a Philadelphia experience.
8. Tomato Pies
Another Italian favorite that has become a Philly staple is the tomato pie made with fresh dough and tomato and a light smattering of cheese. Ask any Philadelphian and they have their favorite spot to get tomato pie.
9. Red Gravy and Pasta
And of course if you spend time in South Philly, you will understand the argument between sauce and gravy. Head down to the Italian Market for classic red gravy and pasta the next time you are craving Italian.
10. Cannolis
Need something sweet after that big bowl of pasta? Stop by one of the Italian bakeries while you are still in South Philly for some creamy cannolis. Termini Brother Bakery has been around for about 100 years and is a Philly institution.
11. Irish Potatoes
Around St. Patrick's Day every year, Philly school kids always make batches of Irish potatoes to celebrate the big day. It may surprise you to know that these little treats are not actually from Ireland, but first made here in Philadelphia. If you are from Philly and are Irish than Irish potatoes were a big part of your childhood.
12. Stock's Pound Cake
If you go to a birthday party, christening, wedding or any other special event that usually include cake, it will most likely come from Stock's. Stock's pound cake is known throughout the city and the suburbs as the best place to get cakes for special occasions. If you want to know what cake means to Philly, you have to try Stock's.
Don't let the summer go completely by without enjoying these iconic Philadelphia foods. To order Tony Luke's cheesesteaks online, click here.