How Having Cheesesteak Delivery Nearby Proves to be the Best!
October 12, 2022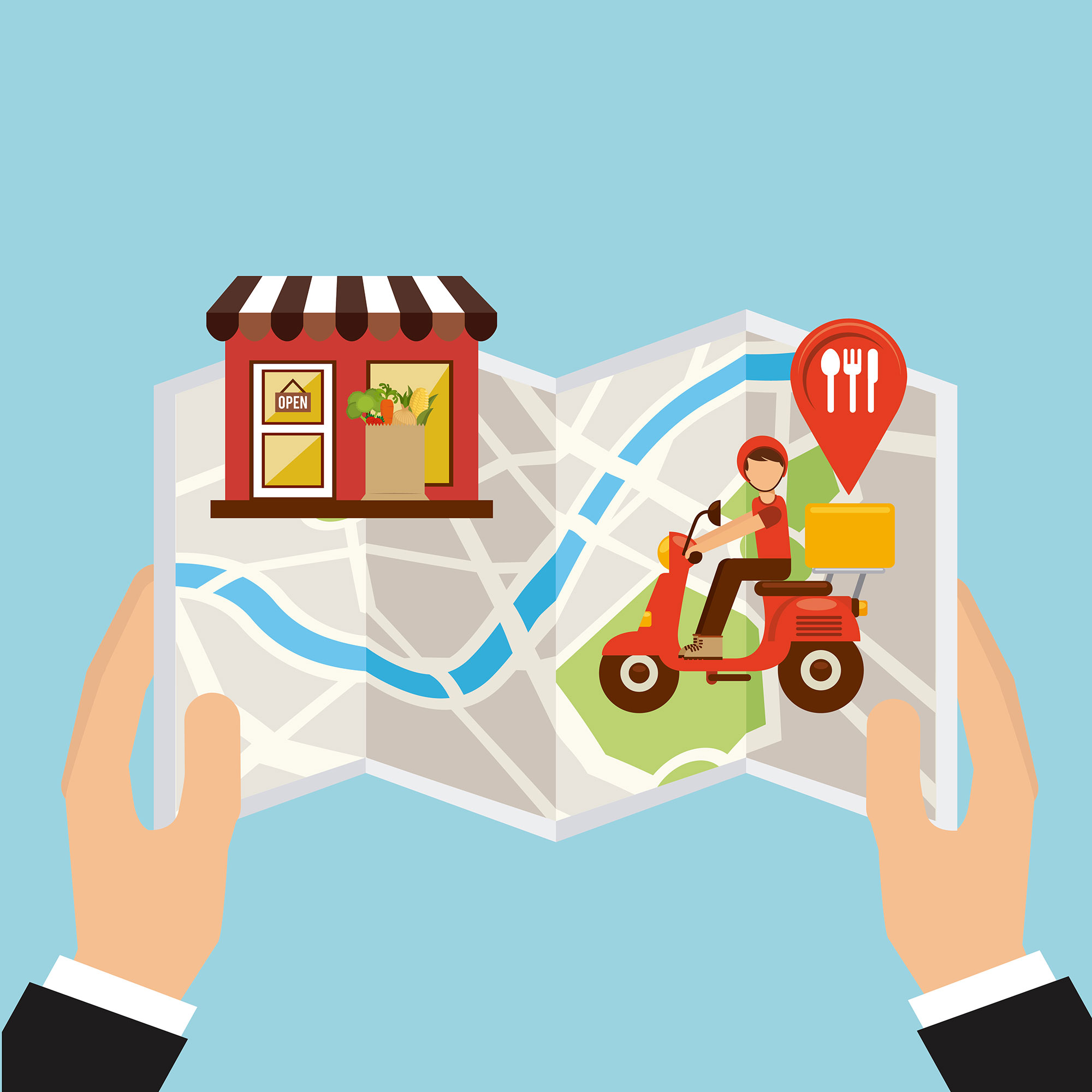 We've all been there. You're sitting at home on a cold winter night, wrapped in a blanket, and wondering what you should have for dinner. Naturally, you start craving a Philly cheesesteak. The delicious, salty marriage of thinly-sliced cooked meat, melted cheese, and freshly baked bread is enough to make your stomach rumble and your mouth water.
You take out your phone and type "best cheesesteak delivery near me" into the Google search bar, and before long you're ordering a classic cheesesteak from one of the many Tony Luke's locations. There's no need to put on your winter clothes and brave the icy Philadelphia streets. Tony Luke's works with a number of different online food delivery companies, so you can have your piping-hot cheesesteak sandwich delivered directly to your door.
Why Tony Luke's is the Best Choice for Cheesesteak Delivery
Ordering delivery from Tony Luke's is quick, easy, and inexpensive — all the great qualities you look for when choosing your cheesesteak shop delivery experience. In terms of Philadelphia-themed food, Tony Luke's has got you covered. Their menu is simple and easy to read, featuring items like their famous chicken cutlet and beef or chicken cheesesteak.
They even offer frozen cheesesteak delivery to anywhere in the nation, which is perfect for if you're hosting a large gathering. Or, you can order several frozen cheesesteaks for yourself and save them for later by keeping them in the freezer. That way, you'll have dinner covered for the whole week, not just for one night!
Once you've had a Tony Luke's cheesesteak, you won't want to try a cheesesteak from anywhere else. It would be pretty great to never have to type "best cheesesteak delivery near me" into your phone's Google search bar again, don't you think? Let's dive into the reasons why Tony Luke's offers the best cheesesteak delivery near you.
Tony Luke's Will Satisfy Your Cheesesteak Cravings
Are you craving that nostalgia that comes with biting into a perfectly-made, classic Philly cheesesteak? Well, look no further.
Tony Luke's prides itself on using quality ingredients from reputable sources. They work directly with Midwestern cattle farms, which supply them with only the highest quality ribeye steak. They grow their vegetables in New Jersey and prepare them right in the Luke family's commissary kitchen. Oh, and did we mention the bread is freshly baked in-store every day?
Clearly, Tony Luke's is not your average cheesesteak joint. You'll never be served stale bread or lukewarm meat because all of Tony Luke's food items are cooked to order. So, if what you're craving is a freshly made, high-quality Philly cheesesteak, Tony Luke's is definitely the right choice.
Get Your Cheesesteak Delivered Hot and Ready to Eat
If you've ever had food delivered to your home, you've probably been through the various frustrations associated with food delivery. With long wait times and food arriving cold, it's no wonder people often prefer to dine in or pick up instead of ordering delivery. When ordering delivery from Tony Luke's, you don't have to worry about whether your food will arrive on time and still hot.
While Tony Luke's is a growing franchise, they still keep the mindset of a small, family-owned business. Tony Luke's cares about and appreciates each and every customer, and this appreciation is shown through the hard work and dedication of each team member doing their job to make sure operations run smoothly.
Some people might not have high standards for cheesesteak shop delivery due to bad experiences they've had in the past, but Tony Luke's understands the joy of receiving a hot meal and its employees hold themselves to high standards in order to satisfy their customers.
You Can Get A Frozen Cheesesteak Shipped Anywhere You Like
Is nothing coming up when you type "best cheesesteak delivery near me" into the Google search bar? Tony Luke's has got you covered. If you want to enjoy one or two cheesesteaks at home (featuring that classic Philly taste, of course), you can order them online and have them shipped anywhere in the nation. Tony Luke's guarantees safe shipping, so your food should arrive to you still frozen and ready to save or heat up.
A frozen cheesesteak makes a great gift, especially for someone who's never had a classic Philly cheesesteak before. Often, what people look for in a good Philly cheesesteak is the familiarity and nostalgia in the taste, which is associated with living in Philadelphia. Sending a frozen cheesesteak to someone who used to live in Philly but doesn't anymore would be a great way to make them smile as it will surely ignite some nostalgia within them.
Having frozen cheesesteaks shipped directly to you is not only a great way to enjoy cheesesteaks at home for as long as you want to (freezing and reheating the leftovers, naturally). It is also a great and easy way to feed multiple people if you're hosting an event with a lot of people in attendance, like a Sunday football gathering or a Philly-themed birthday bash. Your guests will be sure to thank you, and they'll be pleasantly surprised to learn that not only are the cheesesteaks you ordered for them delicious, they are also authentic.
Final Thoughts
Having cheesesteak delivery nearby is never a bad thing. In fact, we'd argue that it's the best! Really, what could be better than enjoying a classic Philly cheesesteak from the comfort of your home? No waiting in line or dealing with a noisy restaurant setting? Getting to eat your cheesesteak in your pajamas while watching a ball game? Sounds pretty good to us.
You can order delivery from Tony Luke's online or over the phone — whatever floats your boat. Tony Luke's understands that food delivery is meant to be convenient for the customer, so they keep the delivery process quite simple and easy. Order a piping-hot sandwich from Tony Luke's today, or get a frozen cheesesteak shipped to you at minimal cost and maximum convenience.