8 Creative Valentine's Day Food Ideas to Spice Up Your Romantic Evening
February 6, 2023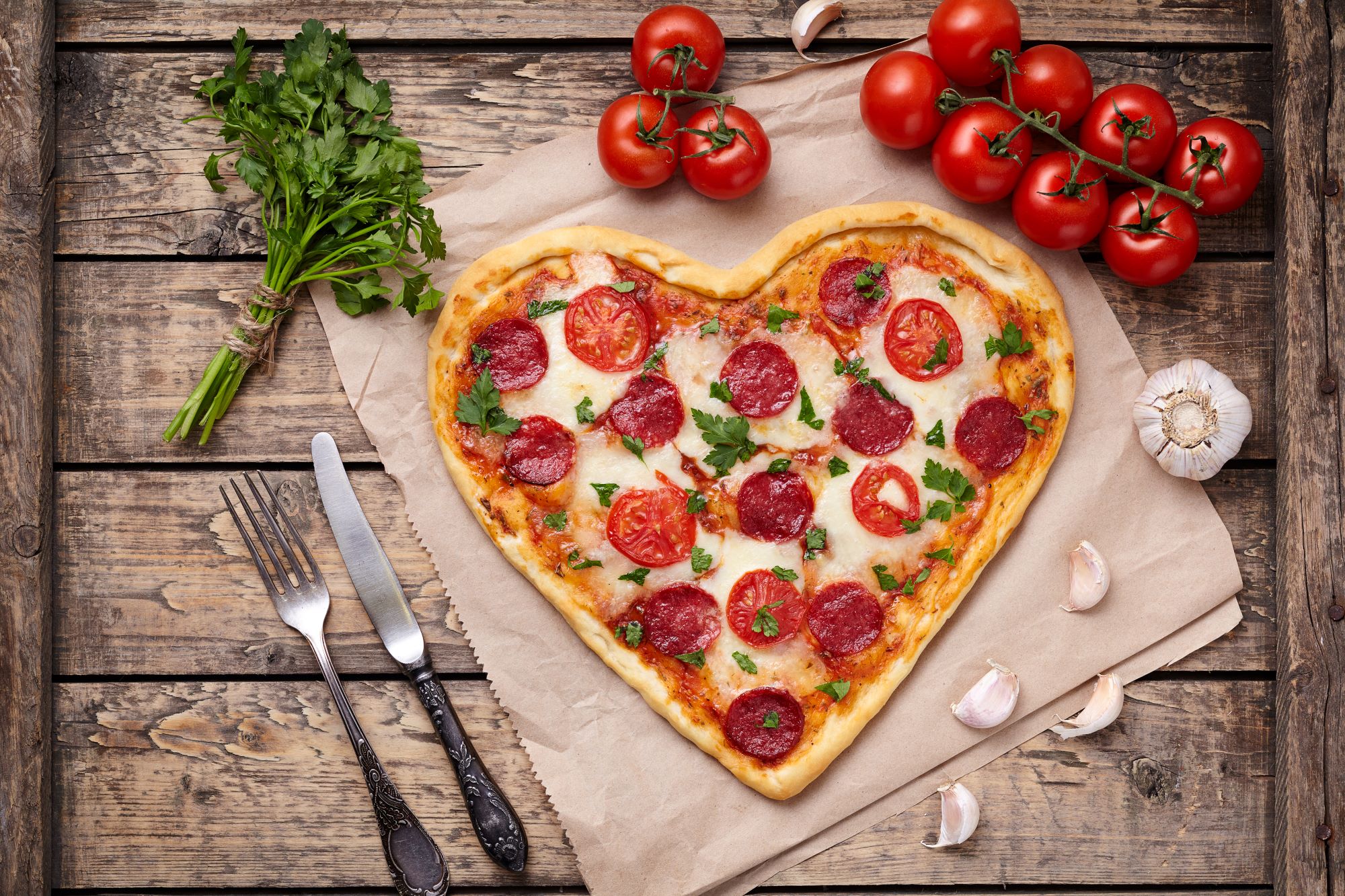 As we approach Valentine's Day, we understand if you are struggling to find the perfect food idea to create the perfect romantic evening. Maybe you don't want to fall into the cliché candle-lit dinner or box of chocolates.
For those who want creative valentine's day food ideas to make the night perfect, you have come to the right spot. Here are 8 creative ideas to spice up your romantic evening.
1. Tony Luke's Philly Cheesesteaks
Philly cheesesteaks may not seem to be the most romantic option, but this savory dish is perfect for those who want a chill and relaxed evening without the pressure of dressing up super fancy and going out.
Tony Luke's Philly cheesesteaks are amazing because they are made with real and fresh ingredients. From the bread to the beef used, each ingredient is local and is the highest quality Tony Luke's can get ahold of.
It doesn't matter if you aren't near a Tony Luke's location or don't want to go to a location. Tony Luke's makes for a great online food gift as you can get the cheesesteaks ordered online. Simply look up "best cheesesteak delivery near me" and select Tony Luke's.
You can then order frozen cheesesteaks that are super easy to heat up at home. Serve a delicious Philly cheesesteak to your lover on Valentine's Day night to have a simple but amazing dinner.
2. Heart Shaped Pizza
Who doesn't like pizza? Mix simple and casual with fancy and romantic with a heart-shaped pizza. Making pizza dough from scratch is surprisingly easy and you can find many recipes for pizza dough online.
Once you have your pizza dough ready, create a fun bonding experience by topping your pizza together. Choose your favorite toppings and mold the pizza dough into a heart. Take in the bottom of the circle to form a point and round out the top to create the top of the heart.
When the pizza is cooked to a golden brown, you can bring the heart-shaped pizzas out and it will look fantastic.
3. A Valentine's Day Sweets Gift Basket
Finding the best food gift baskets has never been so easy with many gift basket platforms now online. Find a gift basket full of your lover's favorite sweets and candies to give to them on Valentine's Day evening along with your dinner.
Some of these gift baskets even come with adorable stuffed bears or flowers. With the wide variety of online baskets, you are sure to find one perfect for your significant other. From chocolates to candies to baked treats, you can find them all. In fact, there are even savory gift basket options with meats and cheeses.
4. Premium Coffee
It's not unusual to have a cup of coffee with your dinner. In fact, it is very common in areas such as Italy. After dinner, you have a delicious hot cup of coffee to make you enjoy the sweet with the bitter.
Apply this practice to your Valentine's Day dinner by gifting your lover with premium and delicious coffee. Make the both of you a smooth hot cup of coffee after dinner and pair it with a sweet dessert. It is a great way to relax after dinner and get a bit of caffeine in your system for any of your other Valentine's Day activities.
Either get a bag of ground premium coffee online or purchase a specialty variety pack so your lover can have plenty of options to choose from. This coffee should be something neither of you has ever had before to add to the bonding experience.
5. Heart Shaped Cheesecake
Returning to the idea of heart-shaped foods for Valentine's Day, you can get a New York-styled cheesecake in the shape of a heart at Goldbelly. These cheesecakes take inspiration from Italian dishes to create a dish that is a sweet, spongy, and overall delicious treat. This won't be like any other cheesecake either of you has had before.
Finding a dessert after your Valentine's Day dinner has never been easier by ordering a cheesecake online. You will find that this cheesecake isn't overly sweet like some others you may find at a store or specialty shop.
6. Cake Pops
This is a more traditional food gift for Valentine's Day, but we want to mention it anyways because it is always a good option. Find gourmet cake pops in any design that you want online to order and gift to your loved one.
You can get heart-shaped cake pops, cake pops with your lover's favorite color, cake pops with edible glitter, and many more options that can elevate your Valentine's Day evening. Cake pops can be ordered from bakeries or in gift baskets/boxes found by online sellers. There are many options for purchasing, or you can make your own. Making cake pops isn't too difficult and there are many tutorials for doing so online.
7. Parmesan Truffle Risotto
Valentine's Day is a very special occasion for you and your significant other, so you should break out the truffles and make parmesan truffle risotto for this wonderful night. This will create a dinner that your lover will remember for a long time and will be very satisfying to eat.
This simple dish will both taste and look gourmet even though its cooking process is pretty easy. Pair a bottle of white wine with this dish (and maybe add a splash to the dish) to create a romantic evening at your dinner table.
8. Chipotle Honey Glazed Salmon
To spice up your romantic evening, we have one more suggestion that takes the spice literally. With the dish of chipotle honey glazed salmon, combine an elegant dish with a spicy touch for a delicious dish that isn't too difficult to make.
This dish is both sweet and spicy to appeal to the tastebuds of anyone on a Valentine's Day evening. Show your love for your significant other by creating this dish and this recipe is so easy you won't be able to mess it up. Enjoy your spicy-sweet dinner!
And contact Tony Luke's if number one on our list appeals to you!