Why Tony Lukes Is Consistently Rated the Best Philly Cheesesteak in America
April 28, 2022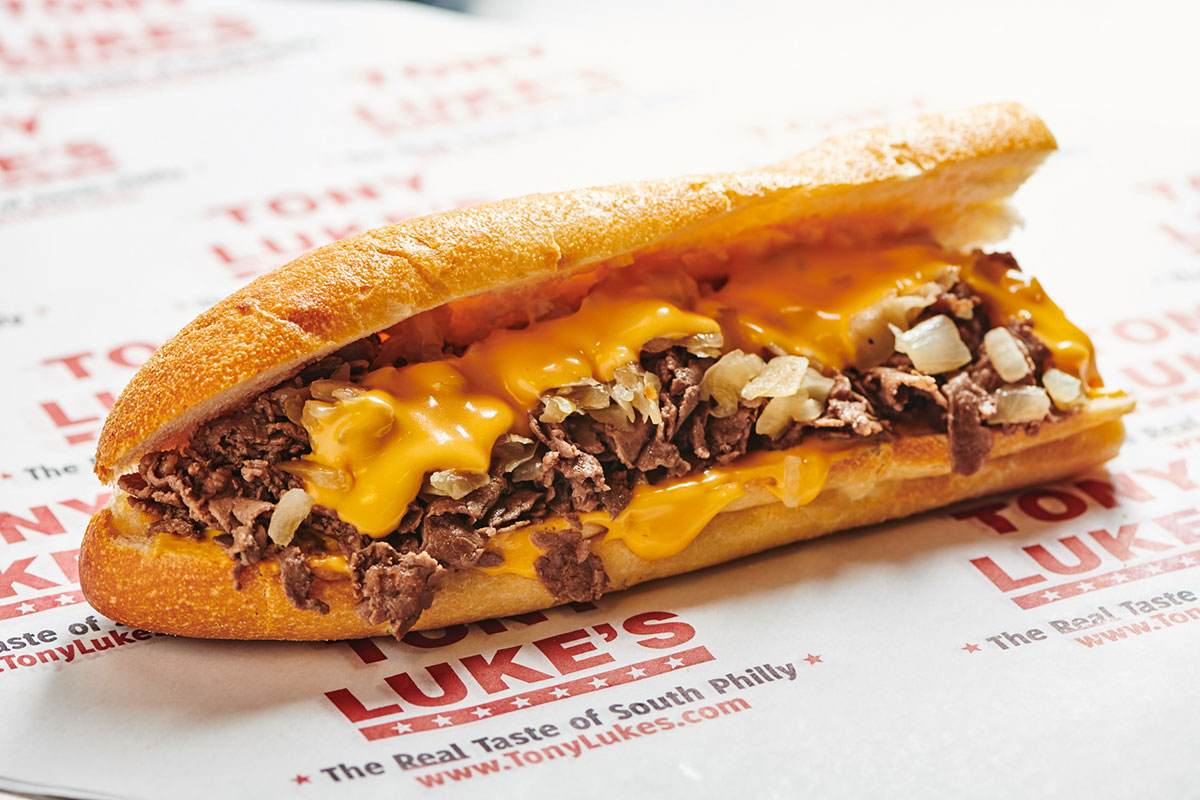 If you have ever been in the Philadelphia area, you are sure to have seen a Tony Lukes. That is where the sandwich shop got its start after all. Time and time again, Tony Likes has had their Phill Cheesesteaks rated to be the best in America.
What is so special about the Tony Lukes Philly cheesesteak that it has allowed it to be so highly rated? Well, I can assure you that there are several reasons that explain this sandwich's high quality.
Tony Lukes Uses Real and High-Quality Ingredients
When you look at the Tony Lukes website, you will see that this restaurant puts a high priority on using high-quality ingredients. The steak that is used in their Philly Cheesesteaks is 100% rib eye beef that hasn't been treated with any hormones, antibiotics, or any of the other gross additives that you will find in cheaper beef.
Tony Lukes makes sure that every ingredient that they use in their sandwiches comes from reputable sources so that they can provide their customers with a healthy and nutritional sandwich. No one wants a sandwich that has been treated with so many additives it's unbelievable that it's still called beef. Tony Lukes understands that people want good ingredients, and they deliver every time.
Taste the Authentic Philly Flavors with Every Bite
Tony Lukes has had its origin story in Philadelphia and this restaurant has never forgotten its origins. This sandwich shop's Philly cheesesteak has been created with authentic Philly flavors that let you taste the culture and history of the state with every bite.
If you want an authentic Philly sandwich, Tony Lukes is the place to go to get that wonderful and real taste.
You Won't be Covered with Grease While Eating
When making a delicious Philly cheesesteak sandwich, having the proper amount of grease in the meat is of utmost importance. Too little grease will give you a sad and dry sandwich where every bite is tough to chew. However, too much grease will be unpleasant to eat as your face and hands will be covered by the end of your meal.
At Tony Lukes, each Philly Cheesesteak sandwich is made with the proper amount of grease to give you the authentic meaty taste without creating a gross mess. You won't have to worry about being covered with grease at Tony Lukes.
You Can Take Your Favorite Cheesesteak Home
Tony Lukes has recently made it a possibility to bring your favorite cheesesteaks home to give your family a dinner to remember. Through their website, you can order frozen Philly cheesesteaks to be delivered to your home.
Don't worry about problems with transportation. Tony Lukes has spent a ton of time learning the best way to freeze their sandwiches so that they can last through the transportation process. They also make sure that the trucks that these sandwiches are transported on are at the right frozen temperature so that your Philly cheesesteak stays at optimal quality.
When you get your cheesesteak delivered at home, you just have to pop it into the oven for 20 minutes to get a Philly cheesesteak that tastes like it was freshly made 10 minutes ago.
Tony Lukes Values Transparency
Transparency is important for every company to have, especially companies that sell people food. By taking a look at the Tony Lukes website, you will be able to find the ingredients of the sandwiches that you love. Tony Lukes makes sure to use high-quality ingredients so that you can have a tasty and healthy meal.
This restaurant is open about the ingredients that are used in the Philly cheesesteaks so that your mind can be put at ease when enjoying a tasty meal.
Tony Lukes is Always Striving to Achieve More
Tony Lukes wants you to have a good experience when enjoying their Philly Cheesesteaks. One way that they achieve this is by participating in friendly rivalries with Geno's cheesesteaks. This fun competition pushes Tony Lukes to always do better with the food that they serve.
If you've ever competed in anything, then you know that the pressure of a good competition will bring the best quality of work from you. This is the same for Tony Lukes. In a strive to do better than Geno's, Tony Lukes is always striving to make their food better and better.
Finally, It's Easy
Tony Lukes makes it easy for you to get an amazing Philly Cheesesteak. You can get a good sandwich made with high-quality ingredients for a lower price. There isn't any need to break the bank over a good Philly cheesesteak sandwich.
Whether you go to one of the Tony Lukes locations or you order a frozen cheesesteak online, the process of you getting a delicious meal is always made easy without any unnecessary hassle. Tony Lukes wants you to enjoy your Philly cheesesteak, not fight for it.
Get Yourself a Delicious Philly Cheesesteak Today
Tony Lukes has been rated highly for their amazing Philly cheesesteaks time and time again. If you have yet to try one of these Philly cheesesteaks, then you are missing out. Even if you don't live near one of the locations, you can still order a frozen cheesesteak online to cook at home. Just because it doesn't come from the source doesn't mean it's any less tasty.
Tony Lukes is the place to get a great sandwich for a low price. There's no reason to not try these sandwiches. This place has the best and the original Philly cheesesteak sub sandwich.
Get yourself and your family a lunch or dinner to remember. Again, these cheesesteaks are only made with high-quality ingredients such as freshly baked bread, 100% rib eye beef, and veggies so fresh they are practically from the backyard. You will be able to taste the freshness when you take a bite of one of the Tony Lukes cheesesteaks.
You won't regret trying this dish, these cheesesteaks are delicious.