This Year's Best Holiday Food Gifts to Shower Your Family and Friends With
November 21, 2022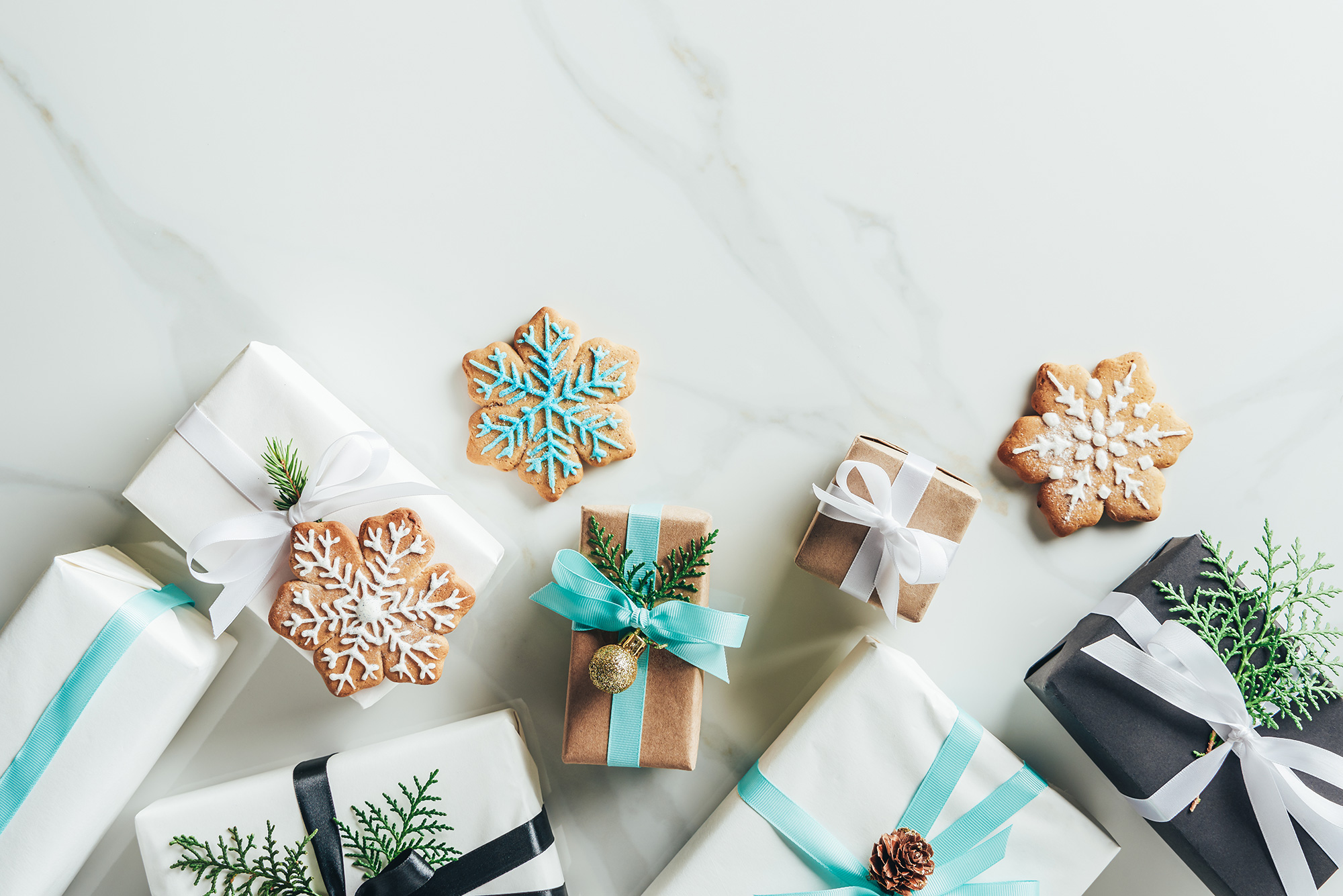 There's nothing better than receiving a batch of freshly made cookies from a friend during the holidays, or enjoying some nice warm, ooey-gooey cinnamon rolls around the Christmas tree with your family as the snow covers everything outside with a white blanket. Food is a source of warmth and comfort for many during the holiday season, so it makes for the perfect holiday gift.
If you're wondering what some of the best holiday food gifts to shower your family and friends with this holiday season are, you've come to the right place! Whether you want to send your loved ones online food gifts in the mail, or just need some food gift basket ideas, we've got you covered. Your loved ones are sure to appreciate the thought as well as the delicious food!
Tony Luke's Frozen Cheesesteak
In terms of the best holiday food gifts for food lovers, you can't go wrong with sending a Tony Luke's Frozen Cheesesteak to your friend who misses that classic Philly taste. You can't move away from Philly without missing Philly cheesesteaks, so receiving one of these in the mail is sure to make your loved one smile. As far as online food gifts go, Tony Luke's frozen cheesesteaks are always a great choice because cheesesteaks are a classic comfort food.
Tony Luke's uses only the highest quality meat, and their bread is freshly baked in-store every day. They are easily able to ship their frozen cheesesteaks anywhere in the nation. Safe shipping is guaranteed as they use high-quality styrofoam and special ice to make sure their beef and chicken stay frozen throughout the shipping process. All the recipient has to do is heat it up, and voila! They've got dinner taken care of.
Freshly Baked Cookies
You can't go wrong with freshly baked cookies this holiday season! Seriously. Nobody is going to not appreciate cookies, especially if you put the time and effort into making them yourself. Snickerdoodles, sugar cookies, and peanut butter blossom cookies are all classics when it comes to Christmas cookies — and no, they are not just for Santa.
Freshly baked cookies make for one of the best holiday food gifts because they are warm and comforting (just like Tony Luke's frozen cheesesteaks, but sweet instead of savory). Whip up a batch of snickerdoodles and include them in a gift basket for your work associate, or hand-delivery your mom's classic chocolate chip cookies to a childhood friend. That's sure to ignite some warm, nostalgic feelings. They'll definitely be calling you to reminisce and wish you well this holiday season.
Hot Cocoa Kit
When looking into great food gifts to send to your loved ones this holiday season, remember to think cozy! Everyone loves hot cocoa, especially when it's snowing and blowing outside. There's nothing quite like cuddling up under a large blanket and spending time with your family while also enjoying a piping hot mug of cocoa. A hot cocoa kit made with love is one of the best holiday food gifts you can give to someone this holiday season. You can even have fun putting it together!
Fill a cute Mason jar with either homemade or store-bought hot cocoa mix, and top it off with mini marshmallows, crushed peppermint candies, or whatever you think the recipient will love. Tie it all together with an adorable Christmas bow and a personalized note from yours truly. Your loved one will enjoy their hot cocoa even more knowing it's from someone they really care about. A hot cocoa kit would also make a great addition to a food gift basket!
Peppermint Bark
Speaking of gift baskets, if you're looking for some great food gift basket ideas, you can't go wrong with homemade peppermint bark. This holiday treat is fun and easy to make, and even more fun to eat. The glorious combination of chocolate and peppermint is sure to make your loved ones jump for joy this holiday season. If you include some nicely wrapped peppermint bark in a food gift basket with the hot cocoa kit — well, that's a match made in Heaven if we ever saw one.
Sourdough Starter
If you have a friend whose into baking bread, a jar of sourdough starter might just be the perfect holiday food gift for them. You can make this fun gift as cute as you want to, just like with the hot cocoa kit. Include handwritten instructions if you think the recipient will need them, and feel free to throw in some delicious recipes that use sourdough bread. The more love and care you put into it, the better this gift will be!
Chocolate Covered Strawberries
Chocolate covered strawberries are always a great food gift because they're delicious and you can freeze them to eat at a later date. This is the perfect holiday food gift for your romantic partner, as chocolate covered strawberries go great with wine and cheese charcuterie boards. Is there anything more romantic than sharing a plate of chocolate covered strawberries on a cold winter evening? You could also serve them for dessert after having Tony Luke's frozen cheesesteaks for dinner. We truly can't think of anything better.
Chocolate covered strawberries would make a great addition to any holiday food gift basket. Freeze them and wrap them up nicely so your coworkers can enjoy them in the break room throughout the day. You could also treat the whole office by bringing some fresh strawberries and a chocolate fountain into work. This is sure to brighten up the place, as well as make you quite popular for the day!
Final Thoughts
The holidays are a time to share delicious food and wonderful memories with your loved ones. Send your mother a Tony Luke's frozen cheesesteak, or your childhood friend a hot cocoa kit. No matter what you send them, they will definitely appreciate the thought (and the food). Happy holidays, and good luck in picking out the best holiday food gifts to send to your friends and family!