How a Philly Cheesesteak Delivery Will Get You Through the Winter
January 16, 2023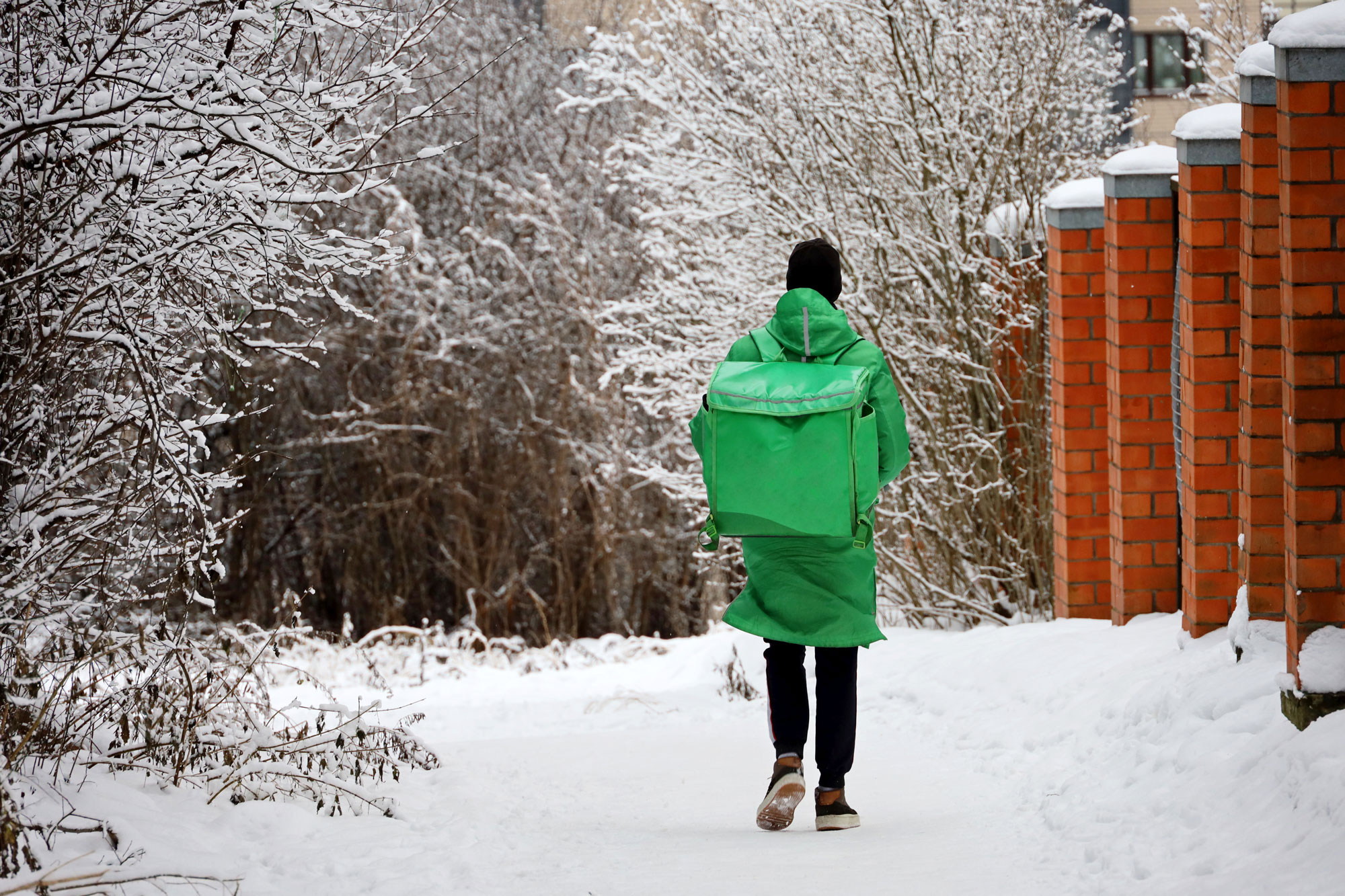 As the days get shorter and the temperature gets colder, trying to figure out what to make for dinner always becomes more difficult. Dinner time seems to come so much faster and not many people want to go out and grill some meat when snow is covering the ground.
Many people may opt to order pizza for those days when no one can figure out what they want for dinner. However, you have another option besides getting pizza for the 4th week in a row. Check out Tony Luke's for a Philly cheesesteak delivery that will bring a smile to everyone's face.
Get the Best Philly Cheesesteaks to Warm You Up
With the winter being so cold, you'll want to eat something that will nourish you and warm you up! Philly cheesesteaks are filling and are served hot. By getting Philly cheesesteaks delivered to your house, you can heat a cheesesteak any time that you want so you can always have a warm meal on hand.
Warm meals can bring the family together and make a long day seem so much better. There are benefits to eating warm meals in the winter such as raising your temperature when your house may still be chilly and warm food helps with digestion. If you struggle with cold hands in your house, eating a warm meal with your hands will certainly solve that problem!
Meal Prep with Frozen Cheesesteaks
Tony Luke's has a Philly cheesesteak delivery service that will allow you to order frozen cheesesteaks right to your house. From there, you can keep them in your freezer until you are ready to eat or place one in the fridge to allow it to thaw.
Even though it may be winter, that doesn't mean that people's work will allow them to have early days off and less work. Instead, people are just as busy during the coldest and lowest-energy months of the year. Having a meal-prepping system will make these busy weeks easier.
Add Philly cheesesteaks to your meal-prepping plans by ordering a few frozen cheesesteaks. When you need a quick meal that is filling with plenty of nutrients, you can warm up a cheesesteak for a delicious meal.
Frozen Cheesesteaks Keep the Same Amount of Nutrients as Fresh
If you are reading "frozen cheesesteaks," and are worried about the quality of the cheesesteak changing from the one you would buy from the restaurant, know that there is no reason to worry. Tony Luke's makes sure that the frozen cheesesteaks that you purchase are the same quality as those served in the restaurant.
With a frozen cheesesteak, the quality of the food and the level of nutrients is preserved. You will still get the same amount of nutrients from heating up a frozen cheesesteak as going out and purchasing a fresh cheesesteak. Tony Luke's also makes the frozen cheesesteaks that you buy microwave friendly. The cheesesteaks are created to be able to withstand any form of reheating while retaining fresh-like quality to give you the best meal experience possible.
Philly Cheesesteaks Make for Creative Holiday Gifts
The winter is full of snow with a lack of sunlight, but there are the holidays to brighten up part of winter. Give people a unique food gift that they will remember by giving them Philly cheesesteaks from Tony Luke's. Not only can you order frozen cheesesteaks to use for meal-prepping or as a last-minute dinner, but you can also purchase them for a friend or loved one. Simply put in the address of the person you want to give a gift to, and the cheesesteaks will go to them. You can also add a personalized video message from Tony Luke to spread more holiday cheer from the restaurant to your dinner table.
If you know someone who loves to try new foods or loves Philly cheesesteaks, this will be an amazing gift for them.
Philly Cheesesteaks Has the Protein You Need to Get Through the Winter
There is so much power that goes into what food you choose to eat during the winter. With the right food, you can keep your energy levels high and feel good throughout the darkest months of the year. Philly cheesesteaks have lots of protein and the cheesesteaks from Tony Luke's are made with fresh ingredients to give you the vitamins you need. Eating more protein will give you more energy to get through your day. Tony Luke's makes it easy to get extra nutrients during the winter through their frozen cheesesteak delivery service.
Treat yourself and your family to Philly cheesesteaks to get through the winter.
Why Tony Luke's?
Tony Luke's is the place to go to if you want the best Philly cheesesteaks out there. You can buy them in the restaurant, or you can get them shipped anywhere in the country for an easy dinner.
Tony Luke's promises to provide the highest-quality ingredients. Eat Philly cheesesteak is made with top-quality rib-eye steak provided by cattle in the Midwest. The produce used with each sandwich is grown and harvested from Southern New Jersey to be prepared in Philadelphia. The rolls that are used for the cheesesteaks are baked fresh daily. You never have to worry about getting a cheesesteak that isn't top-quality when you get your Philly cheesesteaks from Tony Luke's. The food provided by Tony Luke has been praised repeatedly for the quality of his food. Whether you get these Philly cheesesteaks in-store or shipped across the country to your home, you are assured to have a great meal experience with each cheesesteak.
Deliver Cheesesteaks to Your Home for a Good Winter
Get ready for your next meal by ordering frozen Philly cheesesteaks from Tony Luke's. Bring the comfort of a Philly cheesesteak to your home through the delivery service that Tony Luke's provides.
The process is super easy. All you have to do is order what selection of cheesesteaks you want from the website. From there, those cheesesteaks will make you and your family happy in a matter of days.