How Lovers can Find Gifts for Food Lovers
February 14, 2023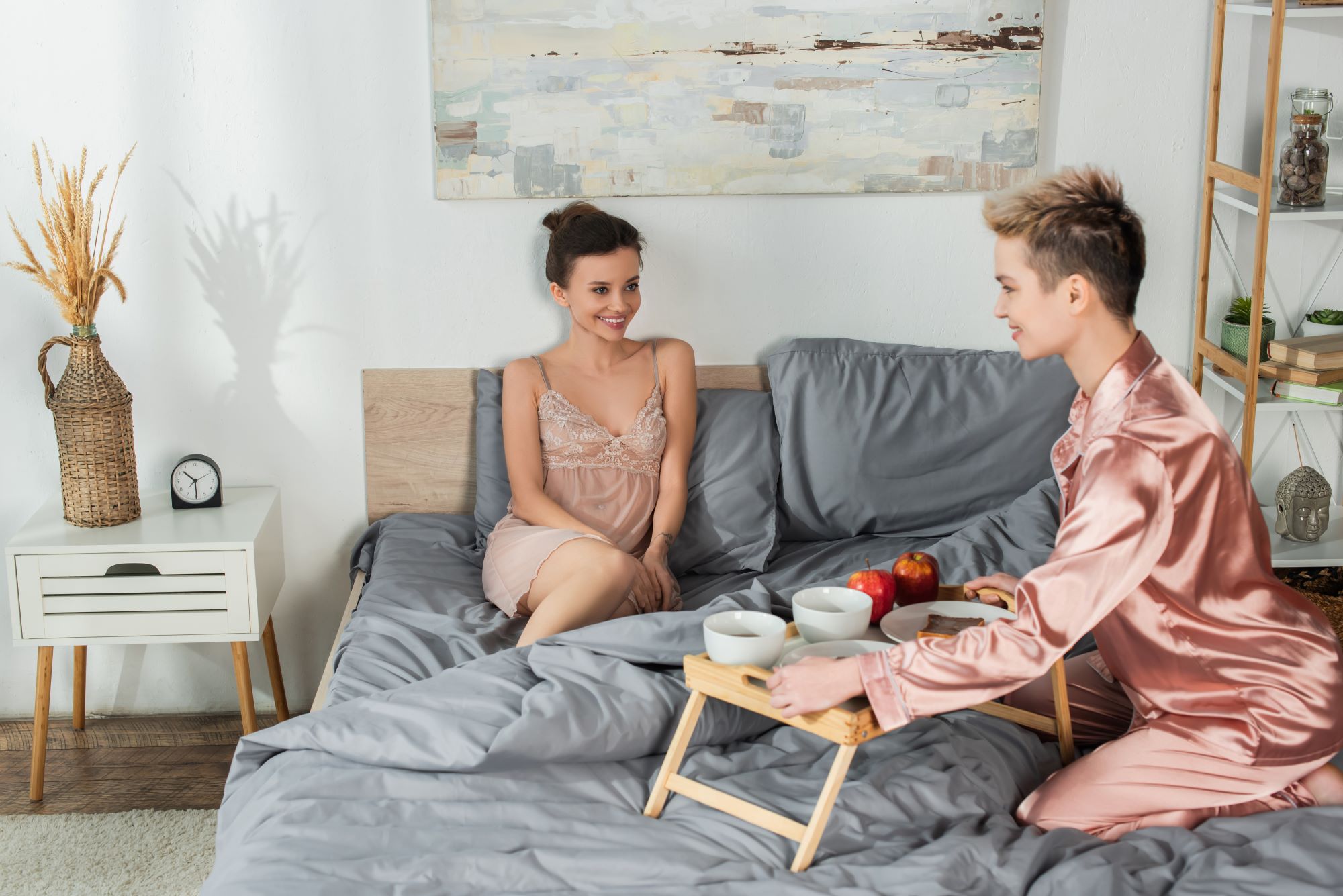 What's the best way to someone's heart? That's right, it's food. The gift of food to the people you care about shows that you want to see them healthy and well-fed. Whether you are looking for a gift for Valentine's Day, a birthday, or just want to show your lover that you care, we have ways to find the perfect gift for your food lover significant other.
Finding Perfect Gifts for Food Lovers
Food lovers are easy to please. If you give them food that they love, they will be the happiest person alive. To find the perfect gift for food lovers, there are a few things that you should keep in mind while looking for a gift.
What Kinds of Foods Does Your Lover Like?
You don't want to give your lover a food gift consisting of food that they hate. If you know the kinds of food that your lover likes, get a gift that incorporates those foods. For those who aren't aware of what food your lover likes, whether that's because you just started dating or if you only have limited knowledge, take time to ask them about their favorite foods.
For those who want to keep the gift idea a secret, make your questions seem like you are trying to get to know your partner. Or, you can ask about what your lover would like for dinner, what their dream dinner would be, or a question of the sort. Then, you can use this knowledge to find your food lover the perfect gift.
Think About Presentation
If your food lover significant other loves good presentation, get them a food gift that has an intricate design. Fruit bouquets are the perfect example of a good presentation. These take something simple, which is fruit, and make it into something amazing that wows anyone who receives the gift.
Some places will have special packaging for special occasions, or you can order food made with extra care.
Find Something New
Giving your lover a food gift they've never tried before can be a great way to experience something new together and allow your lover to explore their food preferences. Using the food that you know they like, look for food gifts that are similar or use some of the same food products, but have something they've never tried.
For example, if your partner has never had a Philly Cheesesteak, that can be the perfect Philadelphia gift for her. It allows your lover to try something new and it will give both of you a new dinner idea if she loves her gift.
5 Great Food Gifts for Food Lovers
If you are still stuck on what to get your lover for a gift, we have many great options that you can use. We won't tell your lover that you got your idea online. Use one of these food gifts to ensure that your partner will have an amazing day.
1. Tony Luke's Philly Cheesesteaks
What can we say? Philly cheesesteaks make amazing gifts no matter who the gift recipient is. Tony Luke's makes high-quality cheesesteaks made with real and local ingredients. At Tony Luke's having fresh ingredients is a top priority so you know that the gift you will give to your lover will be the best.
Tony Luke's allows you to order cheesesteaks right to your house or the house of your lover. However, if your lover has never had a cheesesteak and doesn't know which one will be the best, make your gift a Philadelphia cheesesteak gift card. Get a gift card for Tony Luke's so that your lover can get any cheesesteak that they want.
It's not a problem if you don't live close to a Tony Luke's location. Another great aspect of Tony Luke's is that they ship across the nation. Gift your significant other a savory food gift to remember by ordering a 4, 8, or 12-pack of their favorite cheesesteaks to have delivered right to your door. If you live closer to a location but still want the cheesesteaks delivered, just search "best cheesesteak deliveries near me," and select Tony Luke's.
2. Specialty Preserves
For the girls who want to live out their cottagecore dreams, get them an assortment of specialty preserves. Not only do they come in adorable jars that cottagecore girls will adore for ages, but these preserves will be in flavors that aren't common in grocery stores.
Bonne Maman has a wide selection of preserves that range from a classic strawberry preserve to fun preserve flavors such as honey.
3. CRAVEBOX Snack Box
Some food lovers just want a wide selection of snacks to munch on throughout the week or put in their lunchbox for work. CRAVEBOX is the perfect snack for lovers who need something to munch on.
You can get a wide variety of snacks from Oreos to fun dip to fruit snacks with one of the snack boxes CRAVEBOX has. In these boxes, you'll find snacks that are both sweet and savory.
4. Movie Night Popcorn Kit
Set up the perfect Valentine's Day night in with a food gift of a popcorn kit. You can find a variety of popcorn kits online that will have packs of popcorn in many flavors. There will be gourmet flavors from white cheddar, garlic parmesan, and more.
Gift your lover a popcorn kit and get the movie ready to go to have the perfect night.
5. Keurig Coffee Lover's Variety Pack
Coffee lovers deserve a lovely food gift too. Keurig has a large coffee lover's pack with many kinds of coffee brews from different coffee companies. This is a great way for your lover to try new flavors and brands of coffee without having to commit to a whole box of single-serve k-cups.
A Keurig Coffee Lover's Variety Pack will have 40 k-cups in it of different flavors and brands. Keurig also has different kinds of variety packs so you can find the perfect one to give your lover the chance to try something completely new.
Contact Tony Luke's today for a one-of-a-kind cheesesteak experience!