Top 11 Best Food Gifts to Send By Mail
December 14, 2018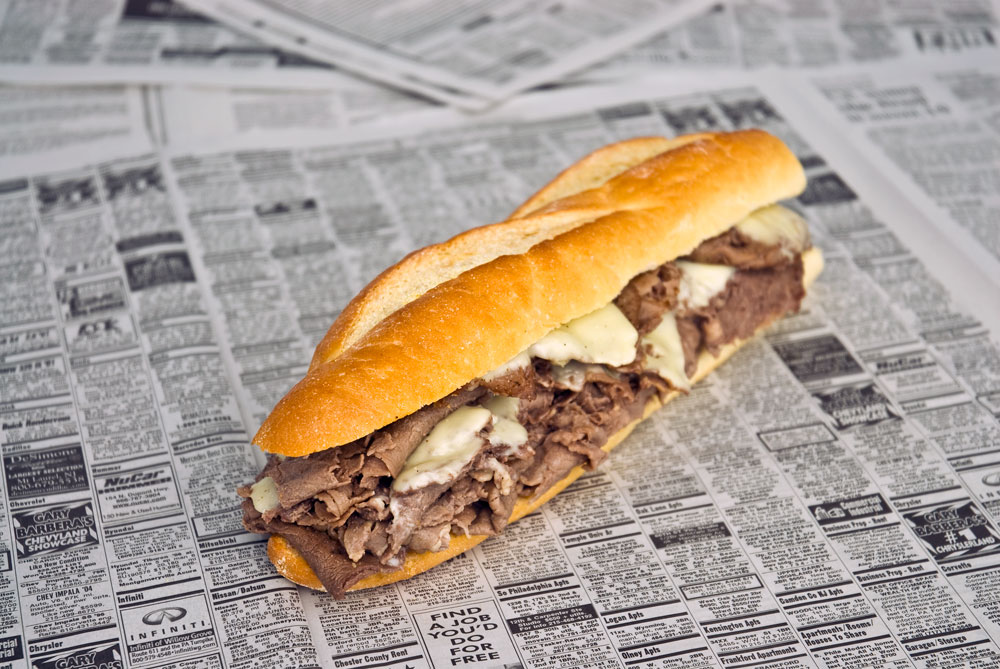 Even for those of us who love to shop, gift giving can be a challenge when you are not sure what they will like. Clothing sizes and latest gadgets they don't have yet isn't always so easy to find out. That is why food gift boxes can be a smart gift choice. And if your family member or friend lives far away, then being able to easily send the gift by mail is an extra bonus.
Here are the top 11 best food gifts to send by mail.
1. Tony Luke's Cheesesteaks
Tony Luke's, considered one of the top cheesesteak shops in Philadelphia, is now offering frozen cheesesteaks that can be sent in the mail either to your home or to someone else as a gift. They make great mail order food gifts.
Tony Luke's has spent a lot of research and development time to perfect its new technology that allows them to prepare the cheesesteaks fresh before freezing so you get the same great taste at home that you would at the restaurant.
Once you receive your package of frozen cheesesteaks all you have to do is bake them in the oven for 20 minutes in order to experience the same great sandwich they would get inside Tony Luke's South Philly shop. These frozen sandwiches are very easy to heat up and no assembly is required either.
Tony Luke's only uses 100% Rib Eye for the steaks and they only buy beef that has no fillers, antibiotics or steroids. The bread is also genuine Philly bread, hand spun and baked in Philadelphia. No rolls are used.
Tony Luke's cheesesteaks also make great gifts whether for your favorite foodie or a friend or family member who has moved away from Philadelphia but still craves their iconic sandwich. They also make great corporate gift as well for both employees and clients. With the holiday season in full force, it is perfect time to spread some Philly-inspired holiday cheer.
Tony Luke's guarantees safe shipping, using high quality custom fitting Styrofoam boxes and special ice to ensure beef stays frozen and safe.
2. Milk Jar Cookies
Does your loved one has a sweet tooth? Then they will love these cookies made from scratch, baked fresh every day. Milk Jar is known for its variety of flavors, everything from the classical chocolate chip to fun combos like banana split. Shipping costs range between $14 and $30 depending on where it is being sent to.
3. Lou Malnati's Deep Dish Pizza
If you have a pizza lover on your list, why not gift them with Lou Malnati's Deep Dish Pizza from Chicago. Lou Malnati's Tastes of Chicago will ship their famous deep dish pizza nationwide for you. Each pie is made from scratch then flash frozen and shipped via UPA on dry ice to keep it fresh. The pricing includes standard shipping.
4. Bear Naked Custom Granola
If you have a health-conscious person of your gift list this year, then they will love some custom made granola. Bear Naked Custom Granola can only be bought online and you will be able to customize the blend of granola using over 50 different flavors including bourbon, coffee brittle and even jalapeno. You can even personalize the packaging by adding a face and accessories to the bears, creating your own "back story" and naming the granola blend. Shipping is free.
5. Sartori Cheese BellaVitano Gift Basket
True cheese lovers will recognize the Sartori name and will truly appreciate a Sartori Cheese BellaVitano gift basket from the internationally known cheese producer in Plymouth, Wisconsin. This gift basket comes with five award-winning BellaVitano cheeses: balsamic, espresso, black paper, raspberry and merlot. And the gift basket itself is a handcrafted crate that can be used again. Shipping is $10.
6. The Loveless Café's Biscuit and Waffle Bar
Any breakfast lover on your list will love the Loveless Café's Biscuit and Waffle Bar. This gift set can feed the whole family with homey Nashville cooking. The set comes with biscuit, waffle and sweet potato pancake mixes as well as syrup, butters and preserves. Shipping cost is $12.
7. Tender Belly's Signature Blend Dry Cured Bacon
Bacon has a strong following so I am sure you have a few people on your list who would be excited to receive Tender Belly's Signature Blend Dry Cured Bacon. Tender Belly's signature blend includes fresh juniper berries, late-season Vermont maple sugar and some spices to give the bacon a unique but delicious taste. Shipping cost ranges between $15 and $25.
8. Harry and David's Bear Creek Gift Box
Another fun gift for the health conscious is this gift box filled with the famous Royal Riviera pears and apples from the Bear Creek orchards as well as raspberry galettes, cheeses, summer sausages, nuts, crackers, gourmet popcorn and even milk chocolate covered cherries. You can even add Harry David wine to the gift box.
9. Man Crate Jerky Advent Calendar
THE Man Crate Jerky Advent Calendar is a more adult version of the traditional advent calendar. Who wants a little foil wrapped piece of chocolate when you can more filling Jerky.
10. Firstleaf Wine Club
Food and alcohol subscriptions are also on the list for best online food gifts. Your wine lovers will appreciate always having delicious wine on hand for entertaining. The Firstleaf Wine Club will send a box of wine every 1, 2 or 3 months, usually either all reds or all whites, all roses or a mix. You can set the parameters. Usually each shipment will include six bottles of wine.
11. Martha & Marley Spoon Meal Kit
Another fun gift subscription is a meal kit delivery subscription. Do you have family members or friends who are always stressed about meal prep, but still want offer their families healthy, organic foods? Martah & Marley Spoon can take away the guesswork of meal time with their easy weekday meal options. And they always try to source organic and sustainable ingredients whenever they can. With the subscription, your loved one will get 10 recipes per week.
For more information about Tony Luke's and best food gifts to send by mail, click here.