15 Unique Father's Day Gifts for Foodie Dads
June 20, 2023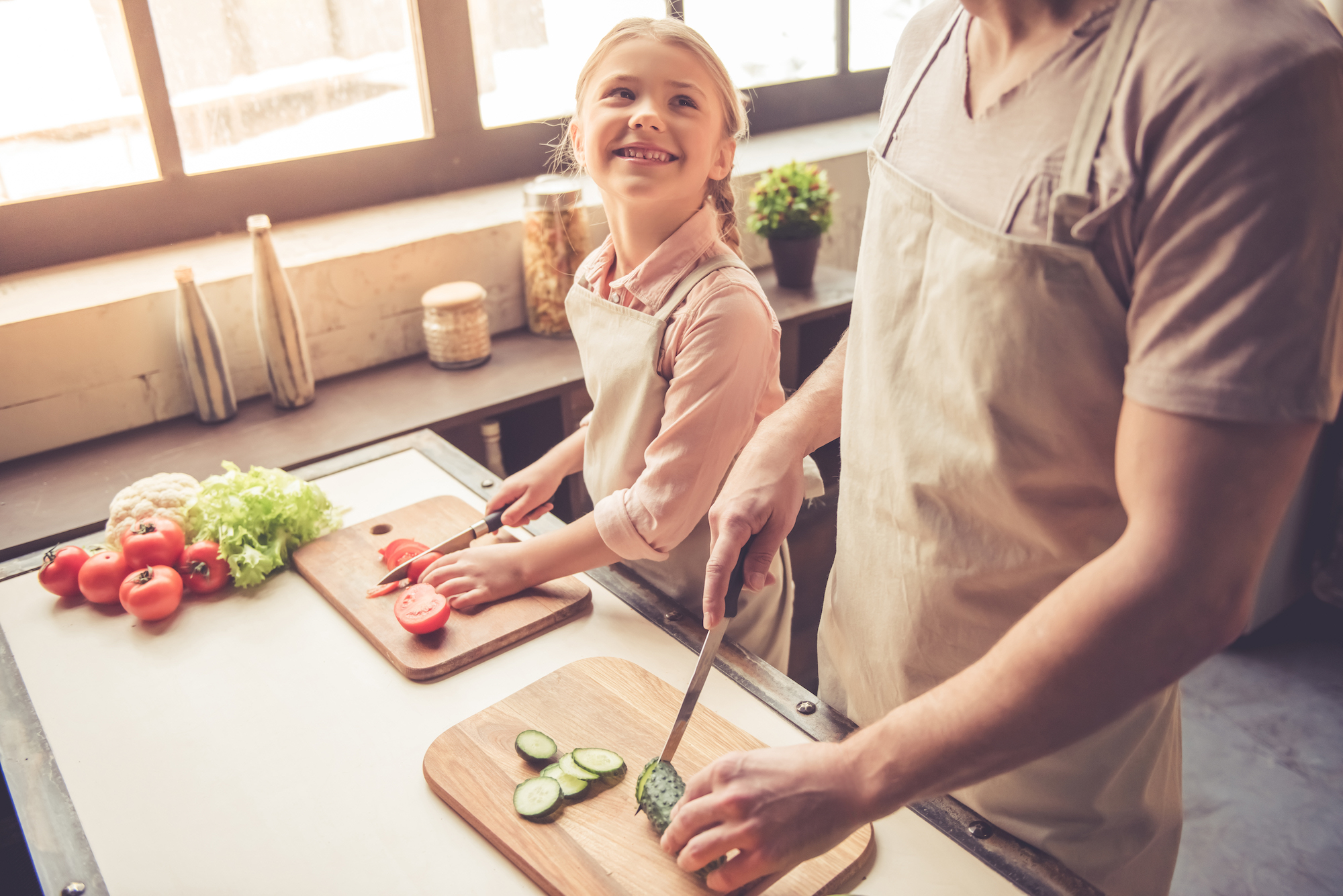 Father's Day is just around the corner, and it's time to show your foodie dad how much you appreciate his culinary passion. If your dad is a self-proclaimed gastronome or simply loves experimenting in the kitchen, we have the perfect gift ideas that will leave him satisfied and delighted. From gourmet treats to handy kitchen gadgets, here are 15 unique Father's Day gifts that will make his taste buds sing.
1. Artisanal Spice Set: Surprise your dad with a carefully curated collection of high-quality spices. Whether he enjoys grilling, baking, or creating exotic dishes, an artisanal spice set will take his culinary creations to the next level. These Father's Day gifts will show him that you truly understand his love for flavors.
2. Personalized Cutting Board: Elevate your dad's cooking experience with a personalized cutting board. Engraved with his name or a heartfelt message, this practical and thoughtful Father's Day gift will make him smile every time he prepares a meal. It's not just a cutting board; it's a cherished token that symbolizes your appreciation for his culinary skills.
3. Gourmet Food Subscription Box: Treat your dad to a monthly surprise with a gourmet food subscription box. Each month, he will receive a carefully curated selection of artisanal snacks, decadent chocolates, or unique ingredients, all delivered right to his doorstep. This Father's Day gift will allow him to discover new flavors and indulge in his passion for food.
4. Molecular Gastronomy Kit: If your dad is a fan of modern cooking techniques and loves to experiment, a molecular gastronomy kit is the perfect Father's Day gift. With this kit, he can transform his kitchen into a food laboratory and create unique culinary creations using techniques like spherification, emulsification, and gelification. This gift will ignite his curiosity and take his culinary skills to new heights.
5. Wine and Cheese Tasting Set: For the dad who enjoys pairing food with fine wine, a wine and cheese tasting set is an excellent choice. This Father's Day gift from son or daughter includes a selection of premium cheeses and carefully chosen wines that complement each other perfectly. It's an opportunity for your dad to indulge in his favorite pastime and explore new flavor combinations.
6. Sous Vide Precision Cooker: Help your dad achieve professional-level cooking at home with a sous vide precision cooker. This Father's Day gift for husband allows him to cook meat, fish, and vegetables to perfection by precisely controlling the temperature. Whether he's grilling a juicy steak or creating tender sous vide dishes, this gift will be a game-changer in his culinary repertoire.
7. Cookbook by a Celebrity Chef: If your dad idolizes a particular celebrity chef, surprise him with a cookbook authored by that culinary maestro. Whether it's a collection of classic recipes or a guide to mastering a specific cuisine, this Father's Day gift from daughter or son will inspire your dad to try new recipes and techniques. It's a gift that keeps on giving, as he can explore and experiment with different dishes for years to come.
8. Customized Apron: Make your foodie dad feel like a pro chef with a customized apron. Choose a design that reflects his personality or opt for a witty food-related quote that will make him chuckle. Personalized Father's Day gifts are both practical and stylish, and whenever he wears it, he'll be reminded of your thoughtful gesture.
9. BBQ Grill Set: If your dad loves to grill and barbecue, a high-quality BBQ grill set is a perfect Father's Day gift. Look for a set that includes essential tools like a spatula, tongs, grill brush, and skewers. With this gift, your dad will be fully equipped to create mouthwatering grilled delicacies for the whole family to enjoy.
10. Specialty Coffee Subscription: For the coffee-loving foodie dad, consider a specialty coffee subscription. This gift will bring a delightful assortment of freshly roasted beans from around the world to his doorstep each month. He can explore different flavors, brew methods, and indulge in the rich aromas of his favorite beverage.
11. Herb Garden Kit: Help your dad enhance his culinary creations with an herb garden kit. This gift will allow him to grow fresh herbs like basil, rosemary, mint, and more right in his own kitchen or backyard. Your foodie dad will love having a ready supply of aromatic herbs to add flavor and freshness to his dishes.
12. Gourmet Chocolate Assortment: Treat your dad's sweet tooth with a gourmet chocolate assortment. Look for a collection that features a variety of flavors and textures, such as dark chocolate with sea salt, creamy truffles, or decadent filled chocolates. It's a Father's Day gift that will satisfy his cravings for indulgence.
13. Electric Wine Opener: Make wine opening effortless for your dad with an electric wine opener. This handy device will allow him to uncork his favorite bottles with ease, saving time and effort. It's a practical gift that will enhance his wine-drinking experience and make him feel like a connoisseur.
14. Foodie Magazine Subscription: Inspire your dad's culinary adventures with a subscription to a foodie magazine. Whether he enjoys exploring new recipes, learning about different cuisines, or reading interviews with top chefs, a magazine subscription will keep him informed and entertained throughout the year.
15. Cooking Class Experience: Treat your dad to a cooking class experience where he can learn new techniques and recipes from professional chefs. Whether it's a virtual class or an in-person workshop, this interactive gift will allow him to expand his culinary skills and unleash his creativity in the kitchen.
Finding the perfect Father's Day gift for a foodie dad may seem daunting, but with these unique ideas, you're sure to impress him. Remember, it's not just about the gift itself but the sentiment behind it. Show your love and appreciation through these personalized Father's Day gifts and let your foodie dad know just how special he is to you. Happy Father's Day!