How to Give the Best Corporate Food Gifts for Employees, Coworkers, or Superiors
March 10, 2023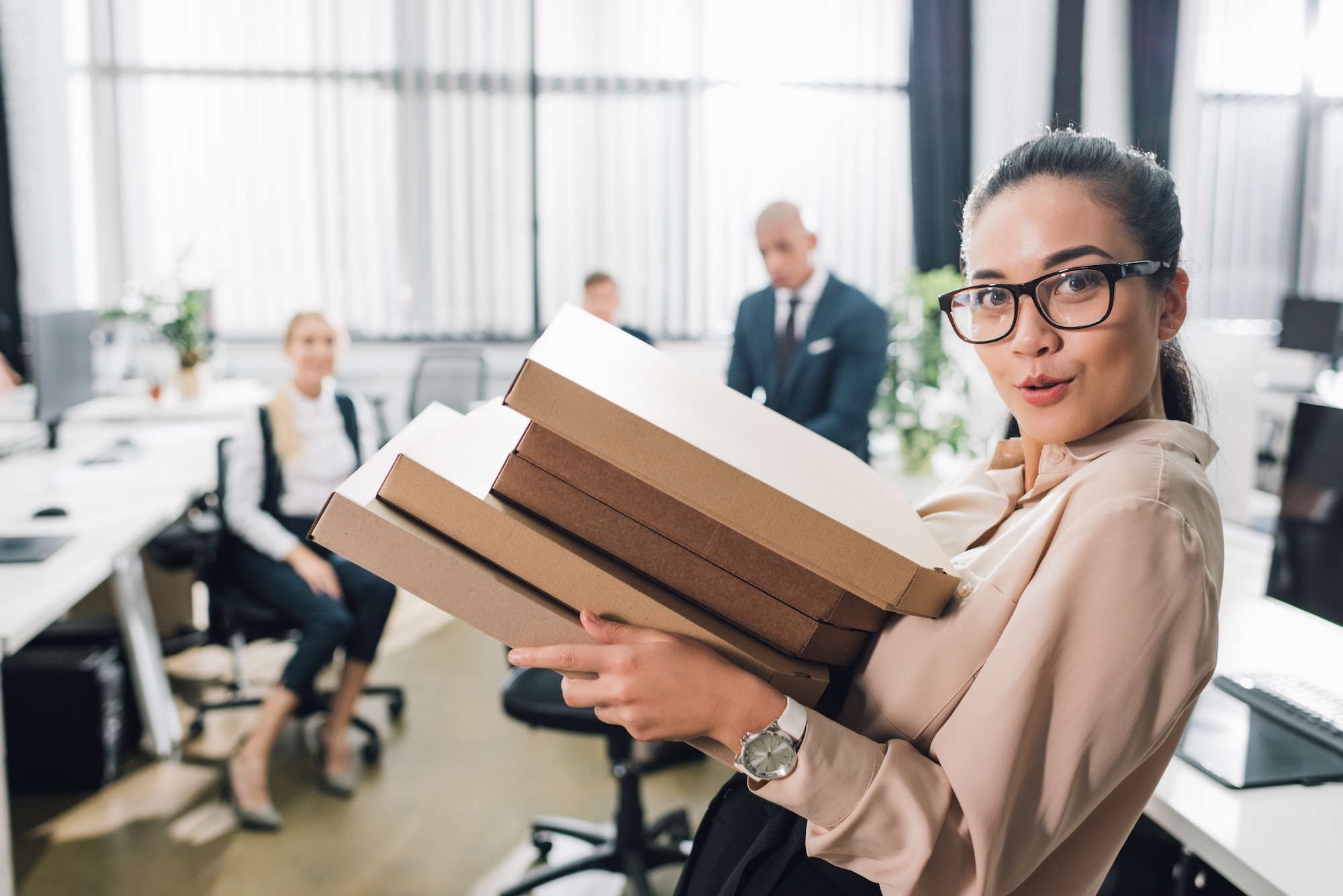 Finding the best corporate food gifts to give people during an event or just because can be difficult. We don't have the same emotional intimacy with our coworkers and employees as with family members, which is completely normal. However, just because you don't have as close of a connection doesn't mean that you shouldn't give gifts to the people you work with.
Our guide will teach you how to give excellent food gifts to your employees, coworkers, and superiors. You won't have to worry about whether or not the gift will be received well by these people after you consider the criteria we lay out.
Choosing Work-Appropriate Food Gifts
So, where do you start when finding the best corporate food gifts for your associates? Fortunately, food gifts are one of the most popular ways to reward the people around you and show them you care. Most edible presents you give will give the recipient a big smile on their face. However, you can hone into the details of these gifts by following these guidelines.
Pay attention to employee demographics
Try to understand food preferences before purchasing these gifts
Be mindful of potential allergies
Choose something most people find delicious
Purchasing food gifts for your peers, it's difficult when you look at a broad spectrum of people. So, we recommend selecting food that most people enjoy in your region. This is not the time to open people's minds about their food preferences.
Be Mindful of the Occasion
One of the most popular times to give food gifts to your employees, coworkers, or superiors would be holidays. Although people don't always celebrate the same holidays, creative business holiday gifts can help everyone feel included in the festivities. When you create a workplace environment that makes everyone feel welcome, you'll notice more productivity.
These creative holiday gifts for coworkers will give them something to snack on while they work or bring home to their families. If you're hosting a holiday work party, you can provide a table of gifts that allows people to select their preferences. You can also create a poll so people can vote on the food they want at the event.
Why Corporate Food Gifts Work So Well
When employers give employees the best corporate food gifts they can think of, the work environment improves throughout the day. Having a group of happy employees throughout the workplace is a great way to avoid a hostile work situation. Undoubtedly, the work environment gets stressful on occasion, so mitigating the stress with food gifts is a great idea.
Corporate food gifts show employees you care: It's easy for employees to get burnt out throughout the work day. When you give them food gifts, it shows that you understand the scope of their work and appreciate their efforts. Appreciation can go a long way in the work environment.
People have something to snack on while stressed: If your employees are getting wound up about an event coming up or their workload, having something to snack on it can make it easier. Think about it, having something to eat during a stressful event helps you take your mind off things for a moment and relax. Your productivity can increase without this stress.
Receiving gifts lifts the mood for the day: There's nothing better than walking into your workplace and seeing someone bring donuts or pizza for everybody to enjoy. When this happens, you'll notice the employees that came in for the day perk up at the notion of delicious food. It's hard to be upset when you receive a delicious food gift.
Food gifts are more likely to receive use than other gifts: Some people don't realize how safe it is to buy food gifts for others. Although people have taste preferences, they're more likely to eat the food you get them than use products you purchased for them. This is especially the case if you don't know what products your coworkers, employees, or superiors would enjoy.
As you can see, there are plenty of reasons to give employees and superiors corporate food gifts. These gifts are more likely to lift their moods than other gifts you purchase for them.
Pay Attention to Your Recipients
As we discussed earlier, purchasing food guesses this call if you don't know the taste preferences of the recipients. Fortunately, you can easily discover what foods your employees enjoy through a simple pool or few communications. For example, if you have a large population of people who only eat vegan food in the office, you'll want to cater to that preference.
Alternatively, if you're rewarding an employee with a food gift, then it'll be easier to hone in on their preferences. You can ask them specific questions about the foods they enjoy to create the best food gift possible.
Consider Employee's Home Environment
When you purchase corporate gifts for employees, it's important to consider that they'll bring them home to their families. They might not enjoy everything in the gift basket or box and feel like others would enjoy them more. Or, they might be unable to stomach that much food in the office environment.
If you have a lot of people who have families in the office, you'll want to provide food gifts that children can enjoy as well. Even though you're purchasing the gifts for your employee to enjoy, it'll be beneficial to consider other people in their households as well. This shows your coworkers that you care about them and value their work.
Final Thoughts
Giving corporate food gifts to employees, coworkers, and superiors is a great way to show people that you care without overstepping boundaries. Finding appropriate gifts to give others in the work environment can be difficult.
Before you purchase these food gifts, consider dietary restrictions and allergies, so you may want to make a poll for your workplace. When your employees have something to snack on throughout the day, you'll notice a boost in morale.
For a plentiful selection of food gifts contact Tony Luke's today!