8 Unique Father's Day Gifts for Foodie Dads
July 7, 2023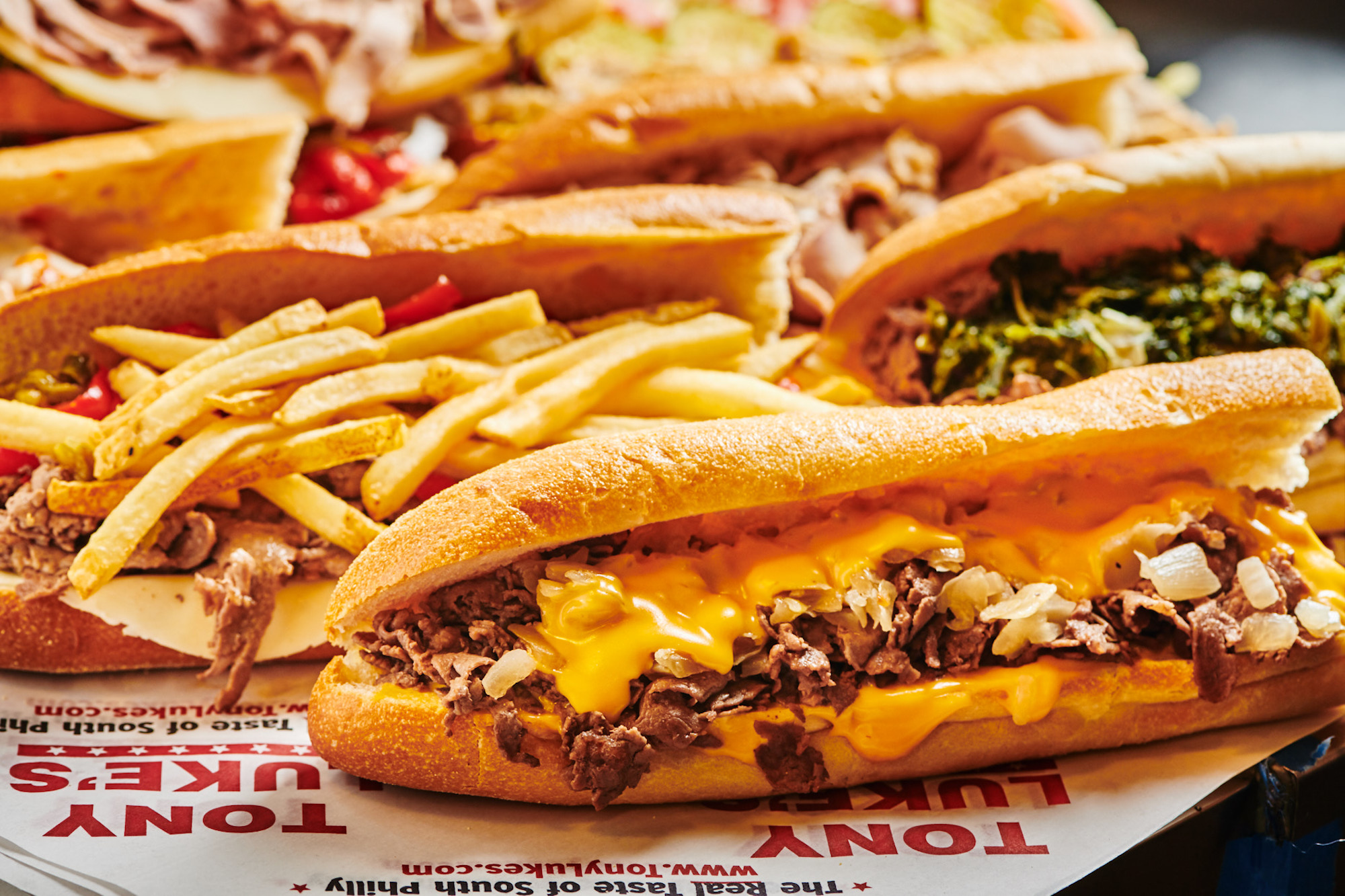 Dads can definitely be a puzzle to shop for. For this reason, looking for the perfect Father's Day gift can often feel like a bit of a hassle. Thankfully, though, you can never go wrong with gifting your old man something to eat this Father's Day. Whether he's a grill master with a hole in his heart that can only be filled with Tony Luke's Philly cheesesteaks, or a foodie who's always looking to try new and exciting snacks — we've got you covered with this comprehensive list.
Father's Day Gifts From Son
Dads deserve a lot of gratitude — so much, in fact, that finding the perfect Father's Day gift can be quite challenging. With all he's done for you, it's tough to find something that feels adequate in return. However, thanks to the strong father-son bond you share with him, he'll genuinely appreciate anything you give him, so don't stress too much!
Tony Luke's Frozen Cheesesteak
Did you know that Tony Luke's can deliver their frozen Philly cheesesteaks all over the nation? If you can't be with your dad this Father's Day, you should definitely consider sending him one of our delicious sandwiches. Tony Luke's frozen cheesesteaks are ready to eat. All you have to do is heat it up in the oven! This is a great way to give your dad a taste of authentic Philly, as well as let him know that you're thinking of him on his special day.
Grill Master's Club Subscription Box
If your Dad's been talking about firing up the grill this Father's Day or Fourth of July, it's time for him to put his money where his mouth is! There are plenty of awesome subscription boxes out there that contain everything your dad could need for a grilling session or two — including lots of dry rubs, spices, and sauces. Your dad can have his grill master's club subscription box sent to him monthly (or as often as he would like), so he'll never have to worry about running out of barbecue sauce!
Father's Day Gifts From Daughter
There's nothing quite like the relationship between a father and his daughter. You're his little girl, after all! Rest assured that your dad isn't expecting anything huge or extravagant. Chances are, he's all about the simple things in life. Don't fret about scouring the internet extensively for the ideal Father's Day gift. Consider choosing either of the gifts listed below, and you'll undoubtedly become his favorite child — though, we're pretty sure that's already the case!
IPA Beer Brewing Kit
If your dad's a big IPA fan, then you definitely can't go wrong with getting him an IPA beer brewing kit this Father's Day. Maybe he's expressed that he's tired of sipping someone else's IPA, and would like to try his hand at brewing his own beer. Who knows? This could become a brand-new hobby for him. You could even make a batch of IPA together, and enjoy some bonding time! That's what's most important, after all.
Cast-Iron Platter Set
After grilling up those delicious steaks, hot dogs, and burgers, your old man is going to need a convenient and stylish way to serve them without creating a lot of unnecessary dishes. A cast-iron platter set would provide him with the perfect solution! Your brother got him the grilling kit, so why not make things even more convenient for Dad this summer by getting him a nice big platter to let his steaks rest on? It'll be especially great for big backyard parties and Fourth of July get-togethers, and it should last for a really long time, too. Your dad will love it!
Father's Day Gifts For Husband
We all know that dads can be difficult to shop for, but we'd argue that that's even more the case for husbands. If you're wanting to show your husband that you appreciate what a great father he's been to his children, all you have to do is give him a gift from your heart. Consider what his favorite things are, and what he's been talking about wanting for a while (if anything). Honestly, no matter what you get him, he'll appreciate the thought because it came from a place of love!
Soup Mug
What's better than a romantic camping trip with your husband? Or, perhaps it's not so romantic if you've brought the kids along. Even so, there's no better way to appreciate your husband this Father's Day than by getting him a soup mug for those cold summer nights by the campfire. They're super lightweight, and are made of non-breakable tin, so he can easily throw it in his duffle bag and pull it out when dinner's ready!
Beer Dispenser
Does your husband love beer? Of course, he does! Men are simple creatures, and your hubby will absolutely love being able to pour his own draft beer from his kitchen. This is one of those gifts that's bound to make him gasp and say: "Babe, this is so cool!" Not only is it great for parties, but it'll be a fun gadget to use on date nights, too! We'd highly recommend enjoying some freshly-poured draft beer with Tony Luke's frozen cheesesteaks, but maybe that's just us.
Personalized Father's Day Gifts
Your dad is probably one of the people in your life that you cherish most, and for good reason. He raised you, and shows you unconditional love — even during the worst of times. If you'd really like to kick it up a few notches with your Father's Day gift this year, consider getting him one of the items listed below.
Personalized Grilling Apron
You can easily personalize a grilling apron for your dad on Etsy or a similar website. Think about what you want the apron to say, and get it embroidered onto the fabric. You can even include a picture of you as a baby, if you'd like! Perhaps that one from your first birthday with cake all over your face would be a good contender.
Home-Cooked Meal
Your dad will be pleasantly surprised if you serve him breakfast in bed or any sort of home-cooked meal for Father's Day. He may love grilling, but he deserves to put his feet up once in a while, too! This would also be a great way to spend some time with your dad, and show him that you truly appreciate all he's done for you.
But we know a home-cooked meal is a lot of work, so if Tony Luke's frozen cheesesteak appeals to you, contact us today!