5 Reasons Giving Corporate Gifts to Your Employees Can Strengthen Your Team
December 10, 2018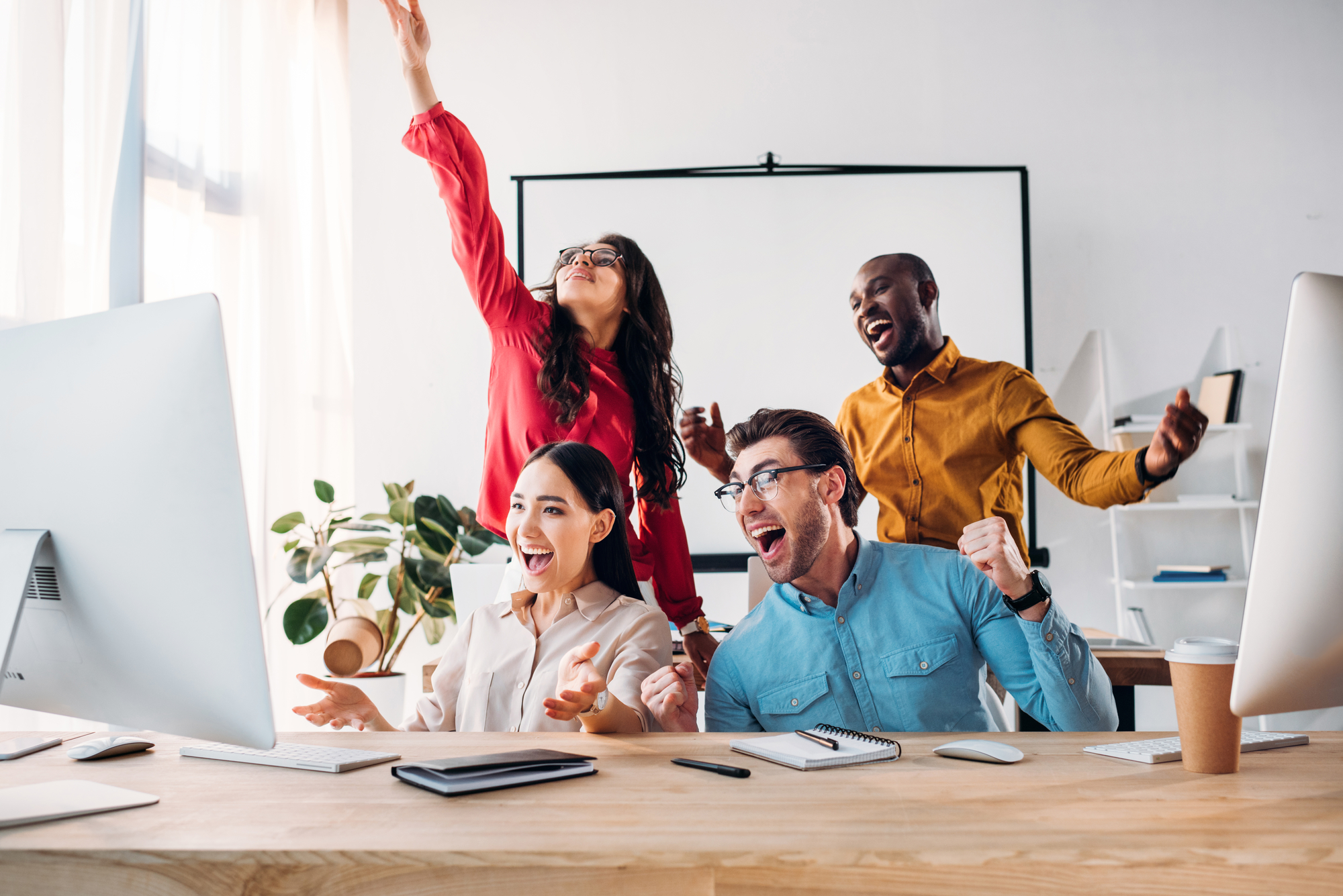 We all love to feel appreciated by the people in our lives, especially our boss. During the holiday season is the perfect time to show your employees how much you appreciate all their hard work throughout the year.
And did you know that your corporate gift-giving will give a gift back to you? Here are 5 reasons giving corporate gifts to your employees can strengthen your team.
1. Improves Morale
Giving a small gift to your employees whether for having a successful year or just for working hard for you all year long will do a lot for your team's morale. When employees feel appreciated that will be more willing to go the extra mile in their job. They will feel like what they do really matters and will feel truly appreciated by you.
2. Increases Productivity
Corporate gifts for your employees will also increase the productivity of the company. A team that feels connected with each other is more likely to work better with each other which translates to better productivity overall.
3. Stronger Relationships with Your Employees
You might not realize, but, corporate gift giving also strengthens your relationships with your employees. When they feel appreciated, they will feel more comfortable opening up to you so you can have a stronger, more enjoyable work relationship. They will also feel more comfortable going out on a limb and suggesting innovative ideas.
4. Less Employee Sick Days
Appreciated employees are also happier and healthier and less likely to take time off from work. When you feel like what you do matters to the bottom line, you will do everything in your power to be at work when you are needed.
5. Better Employee Retention
And finally just like with sick time, you will start to notice that you will also have better retention. Employees will want to stay at a job that they love to be at it.
Now of course, corporate gift giving is not the only necessary ingredient to have happy, productive employees. Good work/life balance as well as good communication and opportunities for growth and advancement are also important. But corporate gift giving does make an impact too.
Corporate Giving to Your Clients Too
Another aspect of corporate giving is gifts for your business clients. Those relationships are also very important. Without them you would not be able to have successful business either. You want your clients to feel like they are more than just dollar signs to you.
Gifts to your clients around the holidays shows them that you appreciate their business and will help strengthen your relationship with them. How much you spend on the gift might vary depending on the type of client relationship you have, but that is not what matters. Your clients will love any token of appreciation you send them and will make them most likely want to continue their business with you, hopefully for years to come.
Corporate gift giving to your clients can also help grow your business. Not only will it help you strengthen the client relationships you already have and maybe get more business from them, it can also help you land new clients.
Sending a small token of appreciation to a prospective client you have met with is always a great way to start a relationship and will make them more likely to sign on the dotted line. These should be small gifts of not a lot of monetary value though so it is not seen as a bribe to get their business.
Your generosity to both your employees and your clients is also good for your brand. People today really care what companies stand for today, so a good image is so important.
Corporate giving can range from small, inexpensive gifts like branded shirts, caps or pens to the more expensive items like an e-book, wine or gift certificates. The most important thing to remember when it comes to corporate giving is that it is given as a way to say thank you, not as a way to bribe someone. You don't want them to feel like they have to give something to you in return.
Tony Luke's Cheesesteaks Make Great Corporate Gifts
Consider unique food gifts to send. If you are a Philly business or have clients or employees that Philly transplants, then Tony Luke's cheesesteaks would make great Christmas food gift ideas.
If you have ever had a Tony Luke's cheesesteak then you know the combination of quality meat, the right seasoning and of course the crunchy on the outside but soft on the inside bread is a one of a kind taste. Your clients and employees will love the little taste of South Philly they receive in every bite.
Tony Luke's is now offering frozen cheesesteaks that can be sent in the mail to whomever you want.
Now, you might be thinking to yourself, how good can frozen cheesesteaks really be? Well, Tony Luke's has spent a lot of research and development time to perfect its new technology that allows them to prepare the cheesesteaks fresh before freezing.
Once your employee or client receives their package of frozen cheesesteaks all they have to do is bake them in the oven for 20 minutes in order to experience the same great sandwich they would get inside Tony Luke's South Philly shop.
Tony Luke's only uses 100% Rib Eye for the steaks and they only buy beef that has no fillers, antibiotics or steroids. The bread is also genuine Philly bread, hand spun and baked in Philadelphia. No rolls are used.
Tony Luke's has 22 stores open in Bahrain and the Mid-Atlantic region, and has been featured in GQ Magazine, Gourmet Magazine, The New York Times, and is a member of Philadelphia Magazine's Hall of Fame.
The shop has also appeared on episodes of Throwdown! With Bobby Flay, Man v. Food and Food Wars. Bon Appetit even named Tony Luke's the #1 Cheesesteak in Philly. For more information about Tony Luke's and corporate gifts, visit their website here. For more information on ordering their cheesesteaks as gifts, click here.