10 Things Every Parent Should Remember When Sending Their Kid to College
August 17, 2022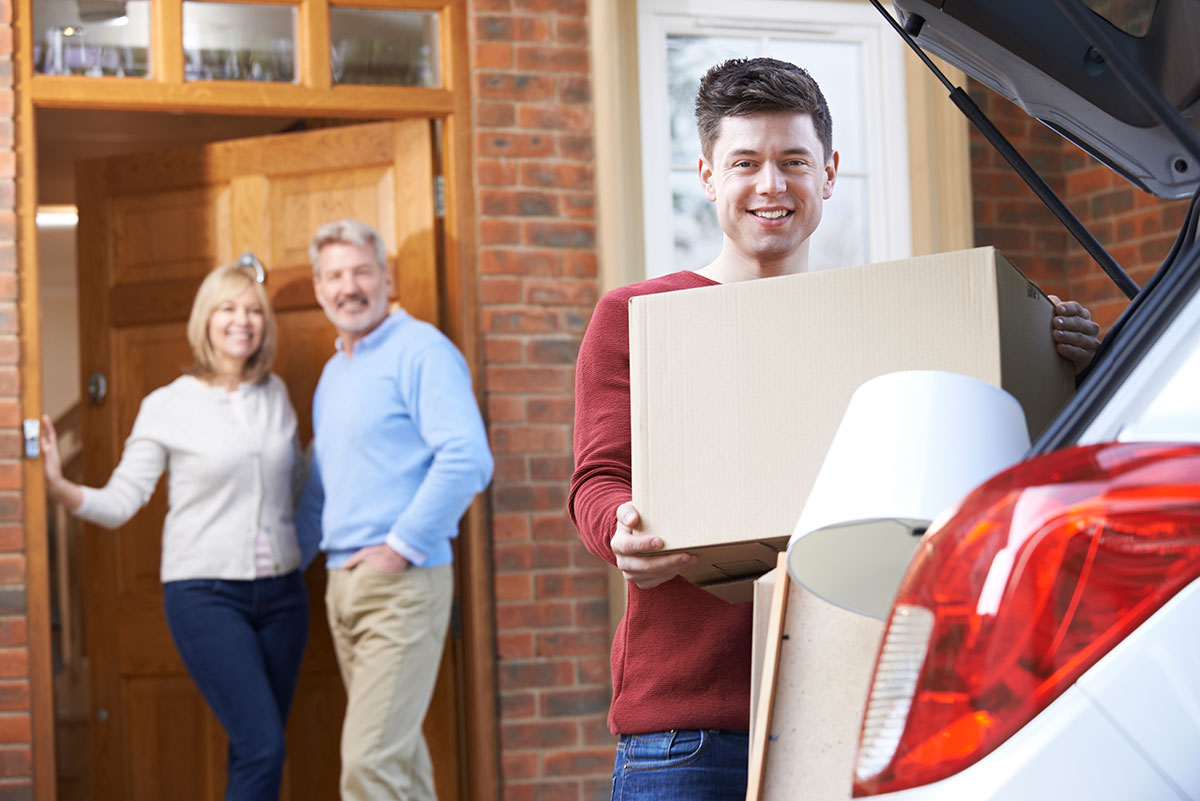 Sending your kids off to college is one of the most emotional points in any parent's life. So, you don't want to miss a thing when you send your kids off to college so they can have a successful career. It might be hard for parents to take a step back and give their children the new parenting style they need to thrive in college.
Please continue reading to learn ten things you should remember when you send your kids off to college. Our guide will help minimize your stress and make you feel comfortable during this transition.
1. Keep Your College Students Fed
One of the most important parts of funding your children's success is keeping them full. Of course, a full belly will equal a full mind, but college students have a reputation for consuming undesirable meals. So, you can surprise your college student by ordering them a Philly cheesesteak online or any other food to send to college students.
2. Send Care Packages
Sending care packages to your college student throughout the year will help them stay hygienic and comfortable during their college experience. You can pack care packages with gift cards, cleaning products, and hygiene necessities. You can also load them with snacks so your college student has something to munch on during their studies.
3. Stay In Touch
Life can get busy for you and your college student, and staying in touch with each other can be difficult. However, parents that prioritize ending in touch with their children during college will help their students succeed. Even a phone call or text on occasion will be enough to let your student know that you're there for them when they need it.
4. Teach Your Kids To Manage Stress
When your kid leaves for college, they will deal with a new stress level that they haven't managed before. So, you need to teach your child organization skills and how to stay cool under pressure. College students have to deal with deadlines and sometimes employment on top of their school. Teaching your kids how to manage stress can be an excellent tool to help them succeed before you send them to college.
5. Pack The Necessities
Create a list for your college student to ensure you pack everything you need before they leave. Toothbrush, toothpaste, hygiene products, and batting are crucial for living in a dorm room or student living house. In addition to the necessities they need to stay comfortable while living away from home, you should pack a few comfort items to help them feel secure while they're away.
6. Make Things Easy On Your Kid
Between applying for colleges and scholarships, your child may already be feeling burnt out from the college school year. So, it would help if you did everything you could to minimize the stress your child feels while they move out of your home and into a dorm. This means you can help them pack their stuff, create lists, and ensure that you have an open line of communication in case your child needs anything while they're away.
It would help to minimize your child's workload as much as possible to have a successful college school year and work towards their degree.
7. Provide Gift Cards
One of the best food gifts to send is gift cards. Sending a gift card to your child will give them options on what they want to eat when they want it. For example, if you order food for your child and they're not hungry, that food could go to waste. But, when you send them a gift card, you allow them to take control of when they eat and what they want.
Depending on your child's shopping preferences, you can send a gift card to restaurants, grocery stores, or online retailers. Giving your child gift cards will also give them a sense of independence and teach them how to manage a set amount of money while they're in college. One of the most important life lessons you can teach your young adult is managing their money.
8. Prepare For Your New Status In Their Lives
When you send your child to college, you take on a new role in their life. Sure, you're still their parent and need to take care of them, but it's not as hands-on as before. You need to trust your child more to take care of themselves but let them know that you're still there for them if they need you.
Your child might encounter certain social situations where they need your help, and you must be there for them. Alternatively, your child might be independent and have no trouble functioning alone in college.
9. Take a Step Back
One of the biggest differences you'll encounter when you send your kids to college is that you are no longer in control of how they perform in school. You won't be checking their report cards, and you need to trust that they're being responsible. Remember, you prepared your child for the moment you sent them to college while growing up, and you need to trust that you taught them how to function correctly.
Your child might not have time to call you every night because they are learning a new social life and taking accountability for their actions. You need to be willing to reduce communication if that works best for your college student. -don't get frustrated if they don't call you every day.
10. Be Your Child's Backbone
Before you send your child to college, you need to let them know you're there if they need you. Younger adults encounter all sorts of new situations from the lead for college, and they need your guidance to help them through things. If you let your child know that you are still there for them when they need you before you send them to college, they will be prepared to take on the world.