Best Food Gifts to Send for Graduates
May 28, 2019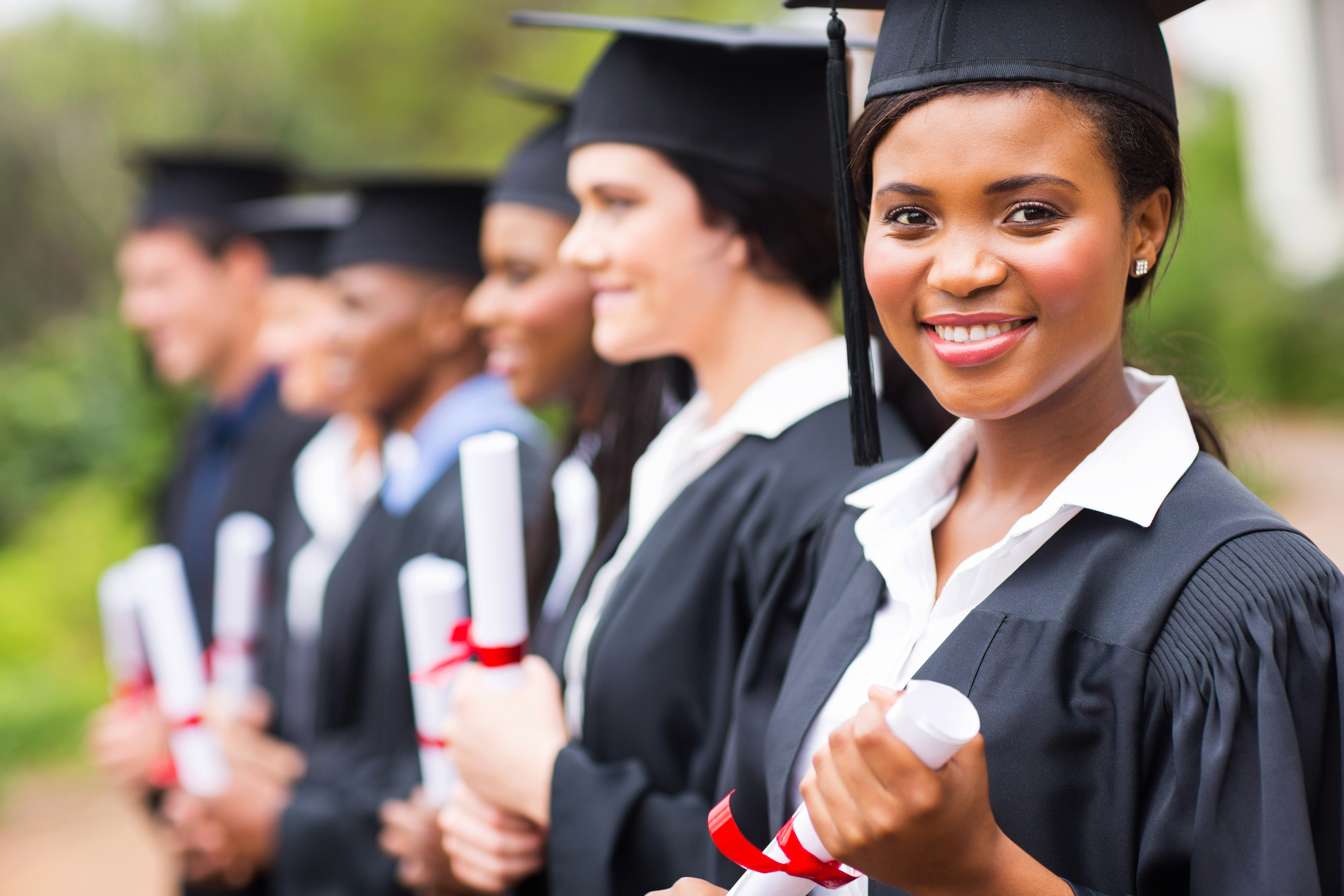 It is almost graduation party season and it can be hard to know what your favorite graduates might want as a gift. Food gifts are always a great way to go, because the way to people's hearts is through their stomach, right?
Check out these 10 best food gifts to send for graduates.
You Rock Gift Basket
Every graduate wants to hear that they rock. Why not do it with this cool food gift basket. The You Rock Gift Basket by Harry and David comes with Moose Munch Premium Popcorn, lemon poppyseed cake, baklava, chocolate covered cherries, raspberry galettes and a cheddar cheese snack mix. It also comes with a "You Rock" sticker and a wood crate with a chalkboard.
Congrats Chocolate Covered Strawberries
If your graduate loves chocolate covered strawberries, but rarely gets to indulge, then these Congrats Chocolate Covered Strawberries by Harry and David are the perfect treat. These luscious berries are individually hand dipped in Belgian dark chocolate. Eight of the twelve strawberries will spell out CONGARTS in white letters.
Summer Tower of Treats
Who doesn't get the munchies every once in a while? Your graduate will love always having delicious snacks on hand with this Summer Tower of Treats by Harry and David. Stacked in the cool tower of gifts boxes are Moose Munch Premium Popcorn, red licorice, lemon shortbread cookies, chocolate chip button cookies, and raspberry galettes.
Dana's Bakery Congrats Grad Macarons
Send your graduate a sweet message with these Dana's Bakery—Congrats Grad Macrons. This set of 12 macrons come with graduation message printed on the shells. The macrons are sent in an insulated bag to keep them fresh. They should be eaten within 5 to 7 days after delivery.
Congrats Graduate Caramel Apple with Candies
Your favorite graduate might all be grown up now, but they still can't resist the sweet taste of a caramel apple. Send them a special Congrats Graduate Caramel Apple with Candies by 1800Baskets. They will love this large Granny Smith apple fresh from the orchard and dipped in caramel and the sprinkled in chocolate rainbow candy. The box comes with colorful ribbons and a Congratulations Graduate notecard.
Personalized Gigantic Graduation Fortune Cookie
Looking for a really unique food gift for a graduate? This Personalized Gigantic Graduation Fortune Cookie by 1800baskets is sure to be a hit. A gigantic fortune cookie is sent in a take-out carton. It is hand-dipped in Belgian dark chocolate and decorated with a graduation cap and their graduation year. And inside you can add a personal graduation message.
You're the Best! Trophy With French Chocolates
No matter how much we deny it, we all love receiving a trophy for our hard work and success. Combine it with some delicious chocolates and it is a definite win-win. You're the Best! Trophy with French Chocolates comes with a shiny trophy and individually wrapped French chocolate truffles.
Hello Fresh Delivery Service
Another idea for great food gifts to send for new graduates, especially high school and college graduates getting their first job is a food delivery service like HelloFresh Delivery Service. Adjusting to the transition from the more relaxed school life to the rigors of 9 to 5 can be tough. They will appreciate being sent ready-to-cook meals that are fresh and healthy.
Assorted Graduation Cookies
Any graduate with a sweet tooth will love these Assorted Graduation Cookies by Williams-Sonoma as one of the best food gifts to send by mail. These fresh, handcrafted cookies include 2 graduation caps, 2 stars, 1 "Congrats" and 1 "Class of 2019" all decorated with royal blue icing and sparkling sugars.
Tony Luke's
Are you looking for a special Philly-themed gift or is your graduate a cheesesteak lover? Then nothing can beat Tony Luke's famous, authentic South Philly cheesesteaks as a graduation gift. Did you know that besides sending gift cards for one of their many cool restaurants, you can also have frozen Tony Luke's cheesesteaks sent to their home? It is one of the best food gifts to send my mail.
Tony Luke's, home of one of the best Philly cheesesteaks, now offers frozen cheesesteak delivery. Tony Luke's new technology allows them to prepare the cheesesteaks fresh before freezing so you can bake them at home, but still get the same taste as it you were sitting inside their South Philly shop.
Once your favorite graduate receives their package of frozen cheesesteaks all they have to do is bake them in the oven for 20 minutes in order to experience the same great sandwich.
Tony Luke's only uses 100% Rib Eye for the steaks and they only buy beef that has no fillers, antibiotics or steroids. The bread is also genuine Philly bread, hand spun and baked in Philadelphia. No rolls are used. You are guaranteed safe shipping, using high quality custom fitting Styrofoam boxes and special ice to ensure beef stays frozen and safe during cheesesteak delivery.
Tony Luke's frozen cheesesteaks can be delivered in 4 Packs or 12 Packs. For more information about food gifts to send and cheesesteaks near me, click here.