10 Things to Do in Ocean City, MD (Summer Guide)
June 1, 2022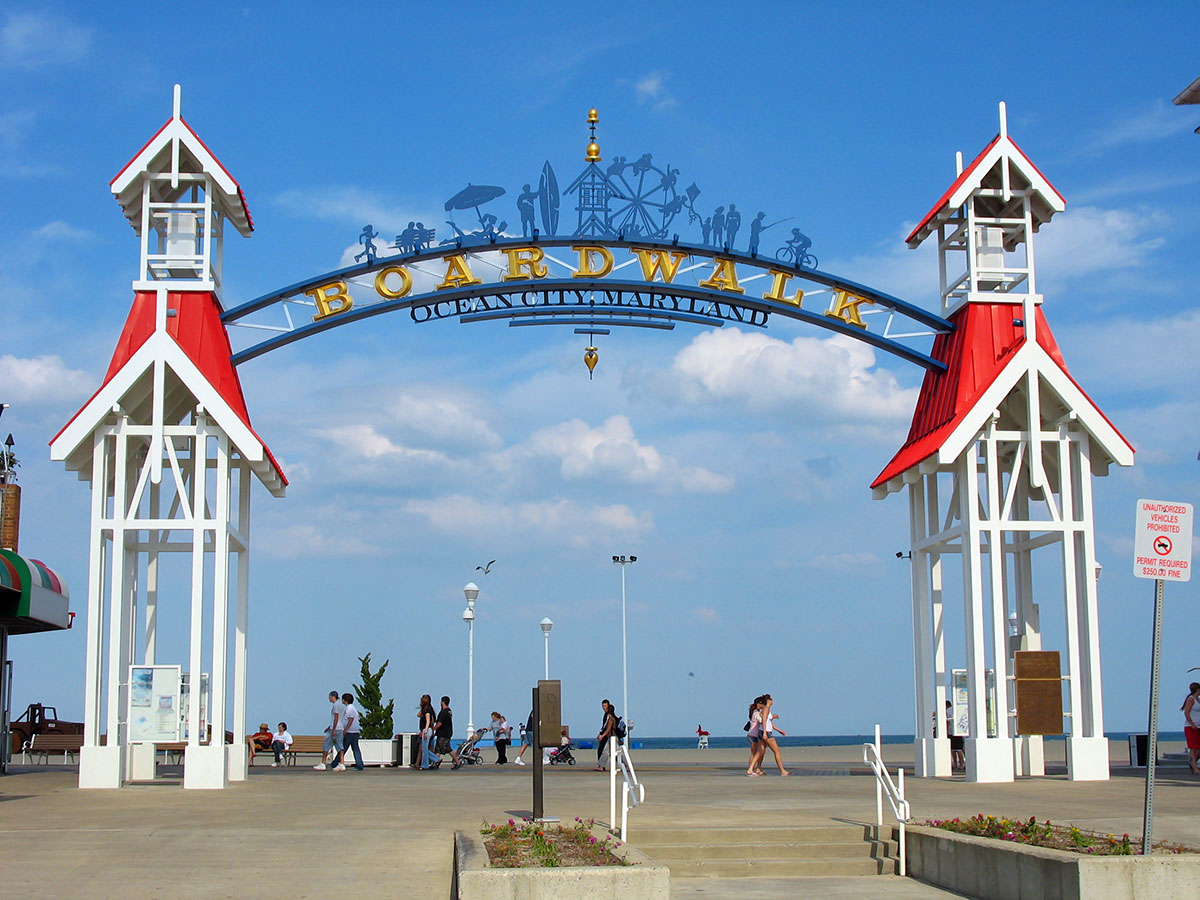 Ocean City, MD, is a popular place for you to bring your family and friends for a fantastic vacation. There are tons of things to do in this city, so you'll never be bored and always have a fantastic view. However, if you find yourself stuck figuring out what you want to do, consult our list so you don't waste your time looking further. We'll discuss the best things you can do while visiting Ocean City, MD, in the summer of 2022.
1. Grab a Bite to Eat at Tony Luke's
Tony Luke's is the prime destination to get the best Philadelphia cheesesteak. With three locations and Ocean City, MD alone, you'll never run out of delicious lunch options. Look no further if you're craving a cheesesteak in Ocean City, MD. If you look up Philly cheese steak delivery near me while staying in a hotel and Ocean City, MD, look for Tony Luke's so you can get the best quality sandwich available to you.
2. Visit Ocean City Performing Arts Center
The Ocean City Performing Arts Center is the main area where all of the best artists and performers visit the city. If you check out the Ocean City Performing Arts Center schedule, you might find a show you can enjoy while visiting the city. Artists travel worldwide to make performances at this Performing Arts Center. You may be shocked by the shows you can witness during your visit.
3. Sail The Ocean City Coastline
You can book a trip on a sailboat and Ocean City, MD, so that you can Have an amazing experience directly on the water. Allow yourself to sit back and relax while enjoying the water waves and viewing the coastline. You can even enjoy lunch and cocktails on a sailboat with your friends or family to improve your experience. For an even more beautiful sight, you can book to sail at sunset to enjoy how the sunshine meets the water.
4. Visit the Julia A. Purnell Museum
The Julia A. Purnell Museum is one of the best museums for art in Ocean City, MD. This museum is especially known for its needle art because the original owner of the museum specialized in this craft. In addition, you can connect with the local art when you visit this museum because many local artists take inspiration from the exhibits at this museum.
This is also a fantastic option if you're on a budget because the entry for adults is only $3, and children and 12 get in for free. So if you're running at the end of your trip or starting it and penny-pinching, you should consider spending some time at this museum and saving yourself money.
5. Have a Blast at one of the Many Sumer Festivals
Another massive benefit to visiting Ocean City, MD, is all of the festivals you can attend. This city has festivals in the summer that feature music, kite shows, and local artists. You can also expect many food and craft vendors to attend these festivals. Spending time at one of these many summer festivals can give you and your loved ones memories you'll cherish forever.
Before you head off to one of these many summer festivals, you should get a bite to eat to fill yourself up so you can enjoy your activities more. Festivals are exciting, and while they have many food vendors, sometimes you aren't sure when you can access those vendors, so eating beforehand is always advisable.
6. Shop on the Ocean City, MD Boardwalk
The Ocean City, MD, boardwalk is one of the most popular sites in the city. Tourists flock to the boardwalk because there are so many shops and much to do on the single strip. However, if you want to take a break from shopping while walking the boardwalk, you can also visit one of the fair rides available or enjoy some delicious ice cream to cool down.
You can also have fun at the Ripley's Believe it or not, or one of the many galleries on the boardwalk. Spending a day on the boardwalk is a fantastic way to enjoy your time in Ocean City.
7. Visit a Brewery or Distillery
If you're a fan of craft beer or tasty spirits, you can't go wrong by visiting one of Ocean City, MD's local breweries or distilleries. Triangle ochre local spirits and craft beers are one of the best ways to commemorate your time in a new city, and there are tons of options to choose from during your visit.
8. Bring your Family to the Beach
One of the most affordable things you can do while visiting Ocean City speaks for itself. Ocean City is named after its beautiful beaches that you can bring your family to and make a day out of. During the summer, there are also tons of events hosted at the beach, such as movie nights. Or you can spend your beach day catching some waves on a wave board. Your beach day options are unlimited in this city and affordable.
9. Watch for Dolphins
Animal lovers will love seeing dolphins in this city. Unfortunately, you can't find dolphins everywhere, and while there aren't any official dolphin tours in Ocean City, there are tons of spots where you can find them. For example, Ocean City provides several boats and wildlife tours and can help you view all the local dolphin life and more.
10. Enjoy a Kayaking Session
Kayaking is a water sport you can enjoy on any lakefront, and Ocean City has plenty of beaches for you to enjoy. There are tons of places where you can rent out a kayak for a day or by the hour, depending on your preference. Spending time on a kayak is an enjoyable way to catch a beautiful water view and relax.
Final Thoughts
When you visit Ocean City, MD, you'll never run out of things to do. This city is a popular tourist attraction for its many shops and beautiful beaches. There are also plenty of places you can eat delicious food and drink amazing drinks during your trip. Of course, when you're swimming all day at the beach, you'll get hungry, and you should fill up after any swim session at Tony Luke's.