10 Best Sandwich Franchises Investments That Are Hot Right Now!
September 19, 2022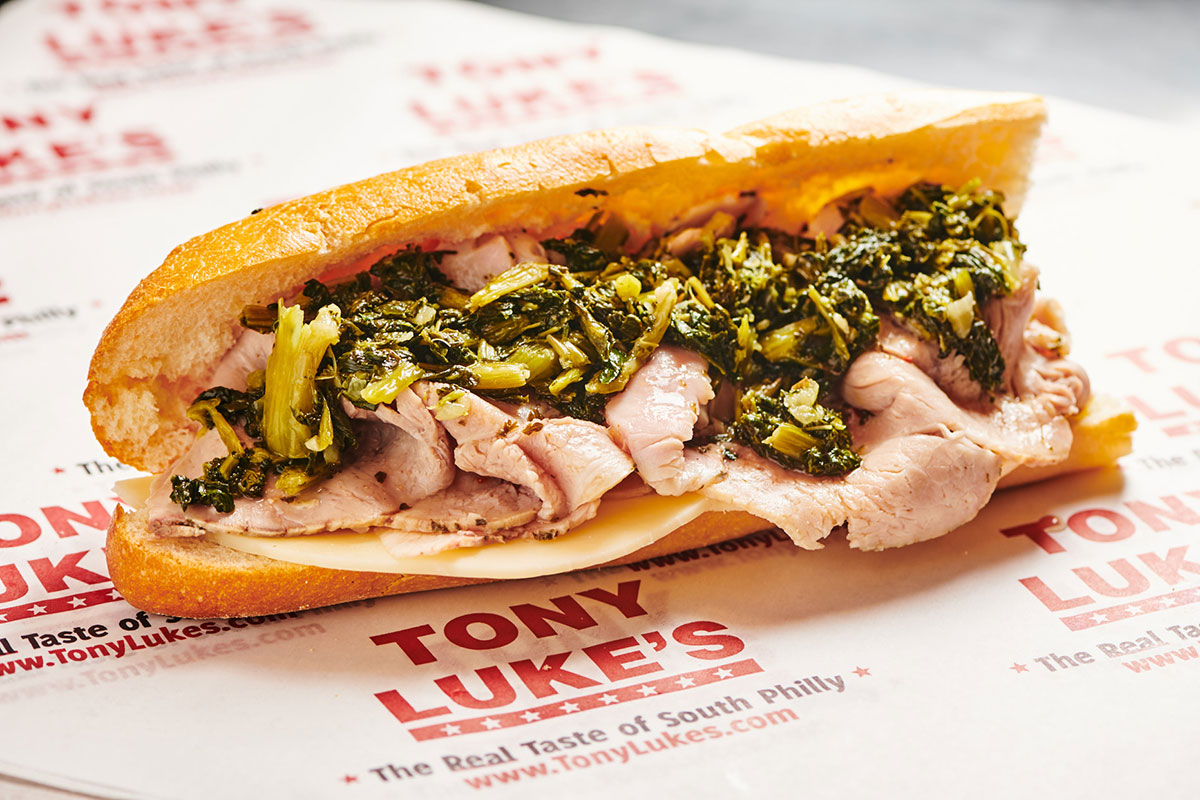 Purchasing and running sandwich franchises is a fantastic way to start your own business and make money. Sandwiches are one of the most classic meals people eat for lunch because they are quick and easy, so sandwich shops aren't going anywhere. Owning a franchise instead of starting from scratch is a great way for new business owners to get a feel for the market and immediate brand recognition.
Please continue reading to learn about the ten best sandwich franchise investments that are hot right now. You can expect large profit margins and returning customers when you own and operate one of these franchises.
1. Tony Luke's
Tony Luke's is a sandwich shop people know has the best Philly cheese steak around. Owning a cheese steak franchise is a great way to put your stake in the market where cheese steaks aren't served often. Tony Luke's franchising is the easy way to start your own business and take control of your life. People also often order food online, and if you offer cheese steaks online by owning a Tony Luke's franchise, you'll receive much business.
2. Subway
Subway is one of the most well-known sandwich franchises in the United States, and you can find one in nearly every city. When you own and operate a subway location, you know you'll receive fitness because people stop at the subway whenever they're in a hurry. However, this might not be the best choice if you already have many subway franchise restaurants near you. Opening a subway restaurant down the street from another subway would be counterproductive.
3. McAlister's Deli
People like McAlister's Deli because of its large soup, salads, and sandwiches menu. This is one of the most recognizable sandwich brands in the United States that doesn't operate like Subway. People enjoy going to McAlister's Deli because they can get fresh food at an affordable price, and they know they'll be in and out quickly. Despite the popularity of this franchise, you don't see them on every corner like you do Subway, so you might be the first in your city to own one, which will draw in customers familiar with the deli.
4. Schlotzsky's
Schlotzsky's has been around since 1971 and has remained a hot spot for lunchtime around the United States. This sandwich franchise makes made-to-order meals so that everything is hot when the customer orders. This is a casual place for people to get lunch quickly, so they don't have to waste their lunch break waiting around. This popular franchise is an excellent option if you're ready to enter the food industry.
5. Which Which Superior Sandwiches
Which Which Superior Sandwiches it's the most modernized deli on this list, and they offer gluten-free and vegan options for customers. Many people would food sensitivities seek out this restaurant because it's a place they can feel comfortable and secure dining. If you notice that you don't have a lot of vegan or gluten-free options in your area, then purchasing this franchise would be a great way to earn cash. This chain also provides several different sandwich options you can't find at other franchises.
6. Pita Pit
Panda bread is a healthy alternative to regular bread you would use for sandwiches, making Pita Pit a fantastic franchise option. These days, many people seek out a lunchtime snack that's healthy and filling, and Pita Pit offers that experience. Take a look around your area and see if there are a lot of healthy lunch solutions you can buy on break. If not, a large demographic in your area likely wants a quick and healthy lunch solution, making Pita Pit a great option to buy.
7. Five Guys
Five guys it's a popular burger joint that is one of the most popular options in the United States. So, if you're looking to purchase from a sandwich franchise, you might want to check out the burger options like five guys. This recognizable chain restaurant will draw in customers of every demographic at any time of day. People like five guys because they can top their burgers with any toppings they desire for an affordable price.
8. Hardee's
Chicken sandwiches are one of the most delicious meals anyone can eat for lunch. Hardee's has well-seasoned chicken and scratch-made biscuits that can create a sandwich like no other. This fast food restaurant is also known for its Angus beef burgers. One thing you need to consider when choosing a sandwich franchise is brand recognition and if there are any franchise restaurants already in your area. Hardee's is a recognizable name and will draw in crowds of people if you choose to buy this restaurant.
9. Firehouse Subs
Firehouse Subs is similar to Subway but known to have high-quality toppings, meats, and cheeses. A foot-long submarine sandwich is an American classic for lunchtime because it's filling and affordable, so you can't go wrong with purchasing Firehouse Subs. This franchise is also a great purchase because it's extremely recognizable but not over-saturated like other sandwich franchises.
10. Sonic
Sonic restaurants are iconic for their drive-up style and retro feel. People enjoy eating at Sonic's toaster sandwiches and pairing them with a shake. When you own a Sonic franchise restaurant, you'll receive much drive-up traffic from people trying to get from point A to point B but need to stop for food. The sandwiches at this restaurant can be made to order, which will satisfy a large group of people. If you don't have a Sonic already near you, this is a great franchise option you should purchase when you're ready to start a business.
Final Thoughts
Purchasing a sandwich franchise is a great way to get immediate brand recognition and a large group of people familiar with the product. However, when you buy your sandwich franchise, you must remember if any franchises near you use the same brand. For example, Subway may always seem like a safe choice to buy, but there are so many Subways throughout the United States that you might not get as much traffic to your location if there's already one up the street.