5 Reasons to Start a Sandwich Business
April 19, 2022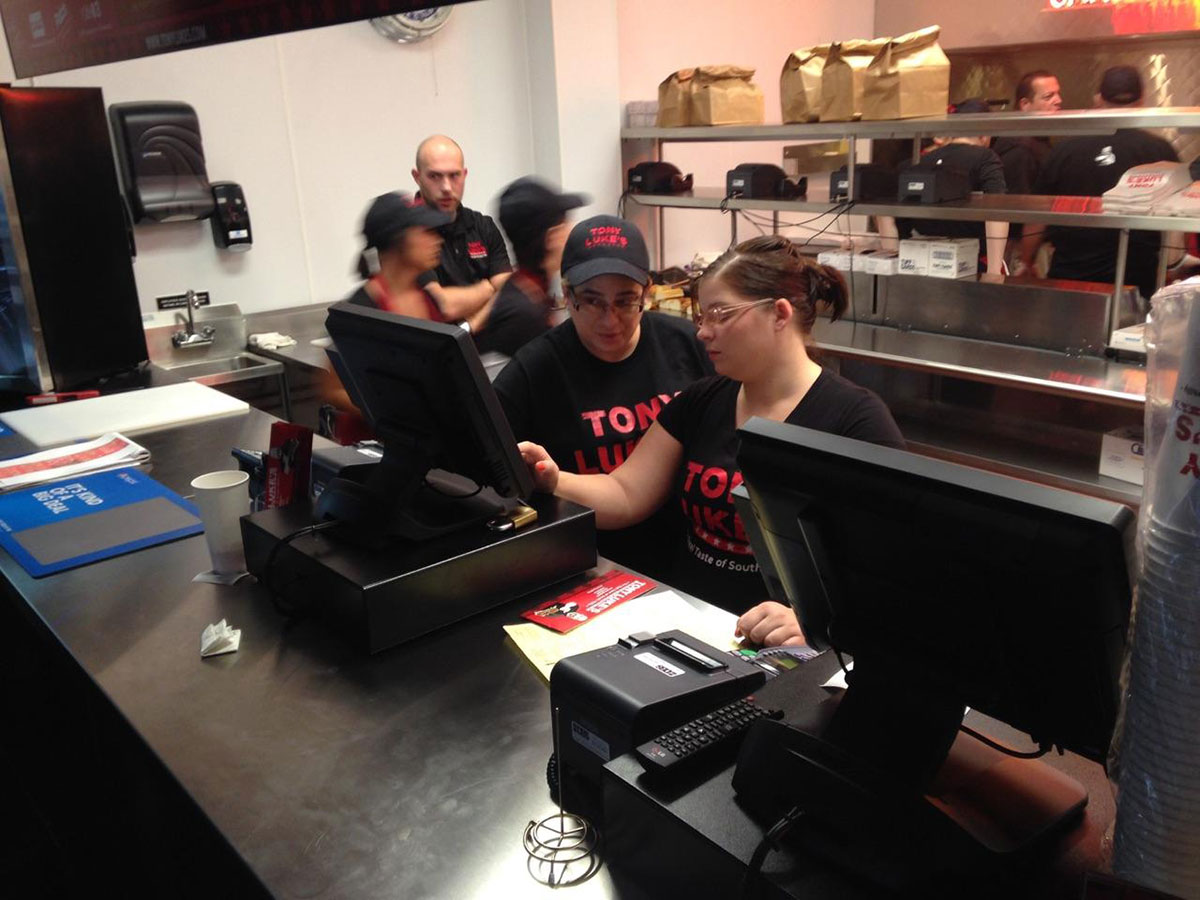 If you love sandwiches and want to spread that love to your local community, what better way to do that than to start your own sandwich business? If you want to start your own business, you usually have two options. First, you can start your sandwich business from scratch, building up your brand from the floor. Or, you can license through an already established sandwich business like Tony Lukes.
But why should you start a sandwich business in the first place? Well, there are several reasons why starting a sandwich business can be highly rewarding and provide you with a high and steady income.
1. It Allows You to Provide Quality Sandwiches to the Public
In today's world, the ability to get quality ingredients to make healthy meals has been decreasing. Many people are turning to easy solutions that aren't always so healthy. When you have your own sandwich shop, especially if you go through Tony Lukes, you will be able to provide your community with a healthy meal that doesn't cost a fortune.
Tony Lukes puts a high priority on having high-quality ingredients that make their sandwiches both healthy and fun to eat. When people get their lunch or dinner from your establishment, you will know that you have just provided people around you with quality food.
2. You Will Make Lots of Money
Sure, starting a businesses will take a lot of money. The total cost of opening a Tony Lukes sandwich shop in your area can cost up to $396,000, and it would be more if you started your business from scratch.
However, once you are past the initial investment, you will be able to earn lots of money through the sales of your sandwiches. Being a business owner is a big investment that is sure to end up paying off in the near future. If your restaurant location is successful, you are sure to have a high and stable income to take care of yourself and your family.
3. Sandwich Businesses Cost Less to Initially Invest in
As an extension of the last point, sandwich business tend to cost a lot less to license than many other forms of business. If you thought that $396,000 was a lot (which opening a Tony Lukes can cost less than that as well) many other businesses cost more.
For example, if you were to start a McDonald's in your community instead of a sandwich shop, you will be paying a ton more money to make that initial investment. The initial investment of a McDonald's starts at 1 million dollars. Yep, that's way more expensive than starting a Tony Lukes.
If you have always wanted to start a business but didn't know which franchises would be affordable, sandwich shops are the way to go. You will be able to make back the money you spend on the investment in a short amount of time.
4. Many People Love Sandwiches
Everyone knows about the sandwich. It has been a staple meal in America since before the world wars. There is no doubt that every American has tried a sandwich of some form at least once in their life.
With sandwiches being so widely known, you will be already starting your sandwich business with a large audience. If people like trying new kinds of food or want to see how your sandwich business compares to their current favorite, you are going to get plenty of customers from the time you open the doors.
A sandwich business is a super safe option because people like sandwiches and they are going to try out yours. This is both good for the reputation of your business and for getting profit.
5. You Won't Need any Special Training
Don't forget, when you start your own business you will also have to hire employees to carry out all the customer's needs.
Sandwiches are super easy to make, even elementary school students can make a quality sandwich. With that, you won't have to spend a ton of money on intense training for your employees. It will be easy for them to learn how to make the sandwiches that they are requested to make. When something is easy on your employees, it will be easy on you as well.
Save training money by investing in a business that doesn't require any intense or complicated training.
Start Your Sandwich Business with Tony Lukes!
If you are convinced about starting a sandwich shop now, it's time to decide if you are going to invest in a franchise and which one you'll be working with. Tony Lukes is a great sandwich company to invest in and share with your local community. They make it super easy to get a license so you can bring their sandwiches to the people around you.
Tony Lukes has many different sandwich options to bring to your community. From their classic (and the best) Philly cheesesteak to their cold hoagies, you will be bringing a variety of amazing sandwiches to more people.
Interested? Head over to their website and fill out the licensing form. This form will ask you for some basic contact information and where your new shop will be located. From there, you will be contacted by one of the Tony Lukes representatives to discuss your plan of action. You'll discuss where you want to open the shop (as a stand-alone, in a mall, etc..) and you can even find out how much you can expect to earn through Tony Lukes.
If you want to start a business that is easy but also very profitable, opening a Tony Lukes sandwich shop is the way to go. Having prior fast food casual experience is helpful, but it isn't necessary to start one of these shops. The Tony Lukes support team will help you get any experience and special licensing that you need so that you can have the most successful start that is possible. Go ahead, get started with your new business today with Tony Lukes!