Unique Food Ideas for Your 4th of July BBQ
June 24, 2019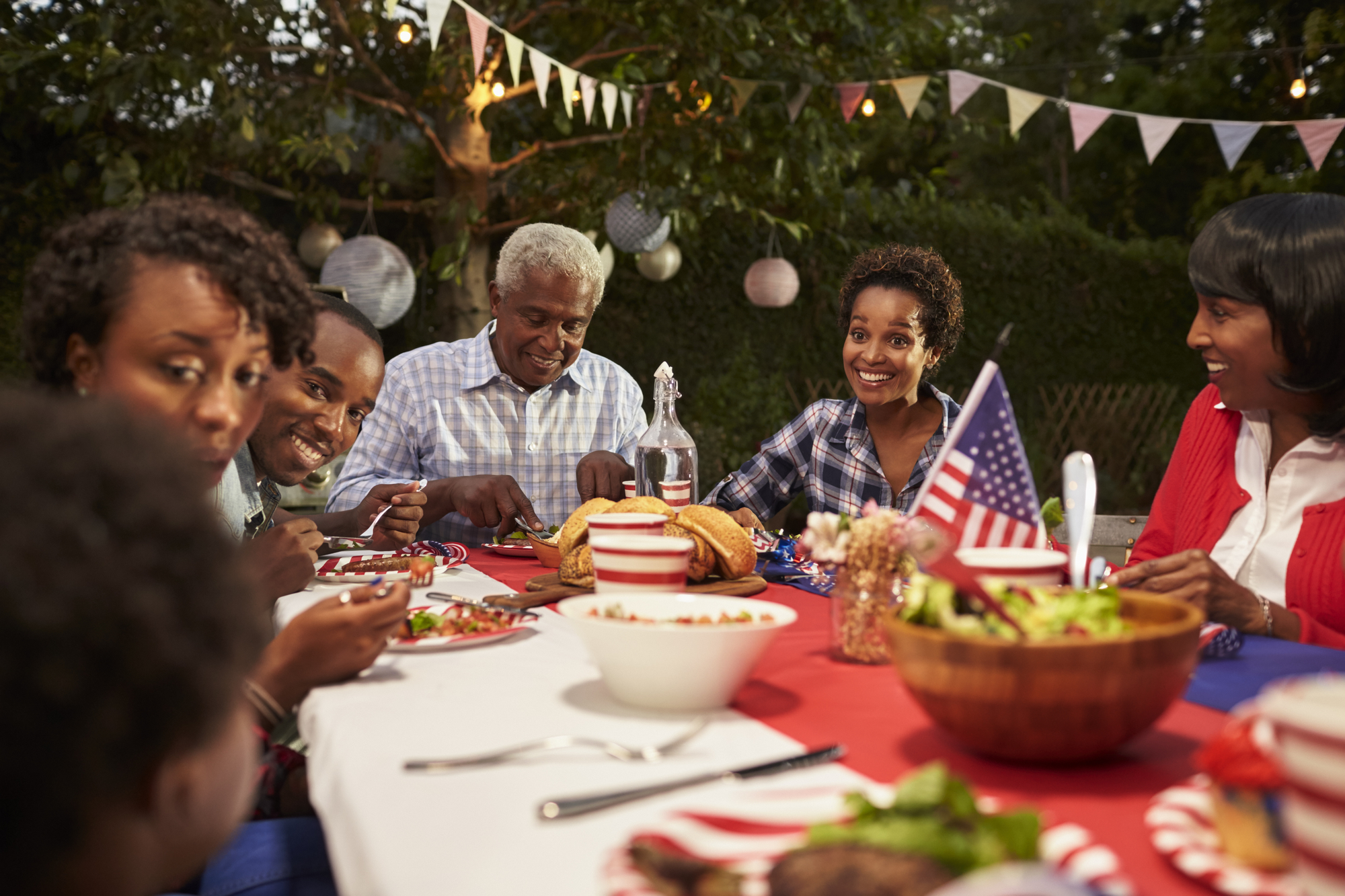 The 4th of July is almost upon us? Are you ready to celebrate? If you are having the celebration at your house then, you have to worry about putting the perfect menu together. But don't worry, we are here to help. Here are some unique food ideas for your 4th of July BBQ.
Tony Luke's Cheesesteaks
Who says you have to spend your barbecue sweating in front of the grill? Make things easier for yourself by serving Tony Luke's Cheesesteaks, one of the best Philly cheesesteaks in the area and you don't even need to run to one their restaurants to get them. You can make their special brand of delicious Philly cheesesteaks right at home.
Watermelon Strawberry Caprese Salad
The Watermelon Strawberry Caprese Salad is an unique take on the fruit salad. All you need ingredient wise, according to Delish, is 3 cups of watermelon, cubed, 2 cups of strawberries, chopped, a half of cup of feta, crumbles, 1.4 cup of extra-virgin olive oil, kosher salt, freshly ground black pepper and ¼ cup of fresh basil.
To put together, just mix the watermelon, strawberries, feta and olive oil in a bowl and then season with salt and pepper and toss the entire mixture to coat with olive oil. Then simply add some basil as a garnish.
July 4th S'mores Dip
Who doesn't love S'mores? Here is a fun way to make S'more patriotic with this July 4th S'mores Dip by Delish. First, you will need: 4 sheets of hershey's chocolate, 19 marshmallows, 1 cup of water, 1 cup of red, white, and blue sanding sugar and graham crackers.
To make them, first preheat the oven to 450˚, then in a square glass plan, layer the bottom with the Hershey chocolate. Next, dip 5 marshmallows in water and roll them in blue sanding sugar. Let them dry on parchment paper while you alsl make 6 red and 8 white marshallows. Then cut them in half and use them to make a flag on top of the chocolate. To get everything all melty, bake in the oven for about 10 minutes and then serve with graham crackers.
4th of July Brie
Are you more a cheese person than a chocolate lover? This 4th of July Brie by Delish is another one of many unique food ideas for your 4th of July barbecue. Ingredients include 1 (35-oz) wheel brie, 6 strawberries, sliced and with their tops removed, ½ cup of blueberries, 1.4 cup of freshly squeezed orange juice, 2 teaspoons of honey and graham crackers.
To make, cut the top rind of brie and the bake the brie in a skillet until it is nice and bubbly and warm (usually about 15 minutes). While the brie is baking put the strawberries and blueberries in two separate bowls. And add the orange juice and honey to each bowl and toss to coat. Once the brie is ready, just add the fruit in the pattern of the American flag. Serve with the graham crackers.
Boozy Cherry Bombs
Looking for a fun way to serve alcohol at your bash? These boozy cherry bombs by Delish certainly fit the bill. The ingredients include: 1 jar of maraschino cherries with their stems, 1 cup of Fireball whisky, 1 cup of whipped cream-flavored vodka, 1 cup of white chocolate chips and 1 jar of blue sanding sugar sprinkles.
To make them first soak the cherries in equal parts Fireball and vodka for about an hour in the refrigerator and then dry them. Heat the chocolate chips up in the microwave and then dip the cherries into it. Next add a coating of the blue sanding. Once complete, put them in the refrigerator for about twenty minutes before serving.
Mini Shrimp Rolls
These tiny but delicious mini shrimp rolls from Goodhousekeeping are not what you would expect at a backyard barbecue, but they will surely impress your guests. Ingredients include 3 tablespoons of mayonnaise, 1 tablespoon of fresh lemon juice, a pinch of cayenne pepper, Kosher salt, 1 tablespoon of chopped fresh tarragon, 1 pound of cooked shrimp, chopped up, 24 soft mini potato rolls, 2 tablespoons of unsalted butter (melted) and lettuce and crushed dill potato chips to serve with. Find the full recipe here.
To make, simply toss the shrimp in a mixture of mayonnaise, lemon juice, cayenne and salt. Then butter the rolls and heat them in a large nonstick skillet until golden brown. Then cut a ½ inch slit into each roll and add the shrimp mixture. For extra flavor line the rolls with lettuce and top with crushed potato chips.
Cayenne Grilled Eggplant with Fresh Tomato Salad
If you have some vegetarians coming to your BBQ, they will be raving over this Cayenne Grilled Eggplant with Fresh Tomato Salad. It is easy to make, just grill the eggplants and add some fresh tomatoes and yogurt. Get the full recipe from Goodhousekeeping here.
Don't Forget…
Tony Luke's now sells cheesesteaks that can be sent in the mail, either to your home or someone else's as a gift. They are a great choice for Philly cheesesteaks near me because through the use of special technology, they are frozen fresh so when heated up they taste just like you were served it fresh at one of their restaurants. Learn more about their online cheesesteak delivery and how they are the best mail order food gifts here.