6 Philly Area Music Festivals to See This Summer 2022
May 19, 2022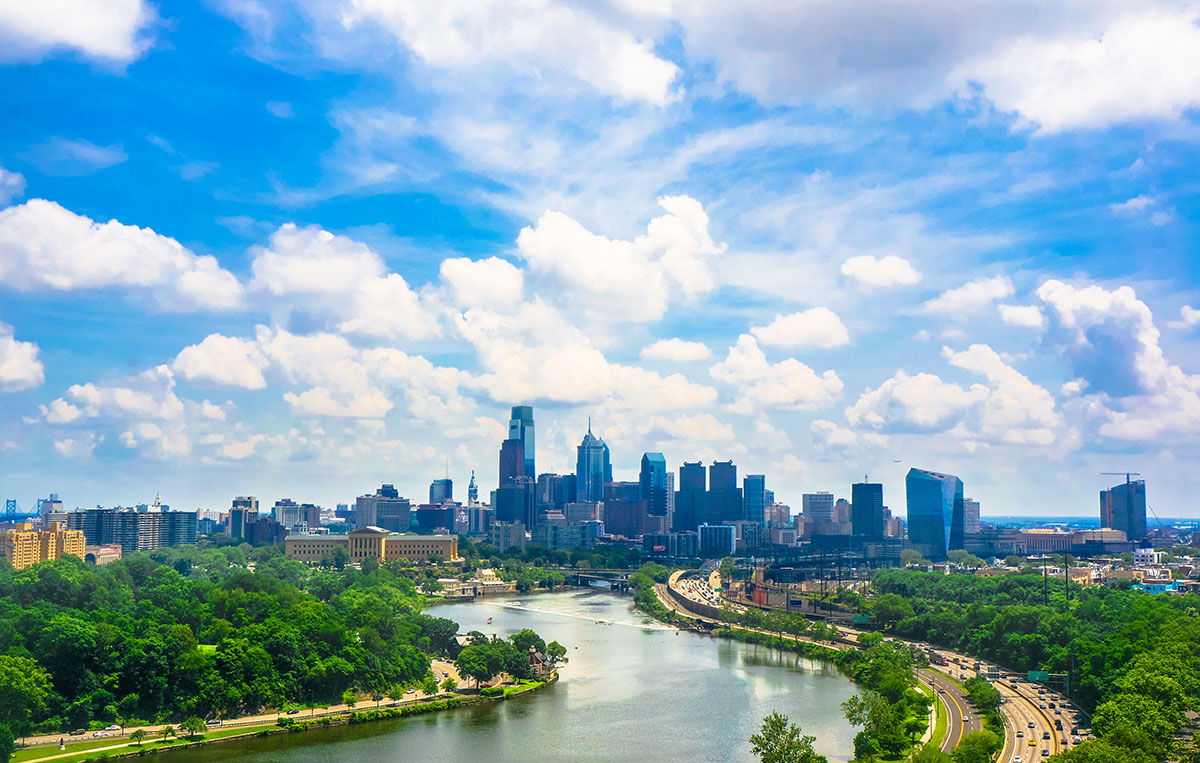 Philadelphia is a fantastic area to catch music festivals of any genre. Downtown Philly is known and reputable for its summertime music festivals, and we want to ensure you catch the best ones. Catching a summer music festival is a great way to spend time with friends and family and create amazing memories.
However, you also want to ensure you've filled up before going because an empty stomach could tarnish your music festival experience. So stop by Tony Luke's for the best Philly cheese steak you can find before going to one of these fun music festivals in Philadelphia.
1. Kidchella 2022
Kidchella 2022 is an exciting music festival to which you can bring your kids. Your kids will listen to six acclaimed children's music artists well on a massive playground. Bringing your kid to a children's music festival is an excellent way for them to meet new people and gain an appreciation for music tailored to their age group.
Meanwhile, while your kids are having fun, you can enjoy the beautiful weather and take pictures of your kids to keep as memorabilia. Bringing your kids to kid cello 2022 will create memories for them and yourself that you will cherish forever. Then, after the festival, you can go to a great restaurant to create a fantastic conclusion to a fun night with your family.
2. Sweet Juice Summer Fest
Sweet Juice Summer Fest is a musical festival that features all women, non-binary, and queer artists. Tickets to this music festival are only $15, which is extremely affordable, and these tickets will grant you hours of entertainment and a memorable night. In addition, members of the LGBTQ+ community and allies will feel safe and comfortable enjoying music by these artists and surrounded by people they relate with.
If you want to attend this event, you should bring clothes you no longer wear and swap them with others. Also, feel free to bring your canine companion or your kids to this music festival. People of all ages and animals are welcome to attend this event.
3. Caribbean Festival
The Philadelphia Caribbean festival has gone on since 1991 and is extremely popular. This music festival donates to charities that help Caribbean American students attend college and charities that aim to assist hurricane victims. At this festival, you can find several amazing craft and food vendors to commemorate your attendance at this event.
You can enjoy amazing Caribbean music while eating delicious food at this fun music festival for the low price of $30. You can bring your friends and family to have a fantastic night and create memories. Also, you can use this opportunity to make new friends at the music festival.
4. Adult Swim Festival Block Party 2022
The Adult Swim festival block party features several musicians and comedians that set up shop for an amazing night. You can bring your friends along and have a great time laughing and having fun together. However, only people over 18 can attend this event, so you can't bring your children with you. This event allows you to purchase exclusive Adult Swim merchandise, and you can spend the whole weekend at this music festival.
Attend this festival to enjoy comedians, music artists, and panels about your favorite Adult Swim shows. Plus, you'll meet other people who enjoy the same things you do when you attend this music festival.
5. Philly Reggae Wine Food & Music Festival
Nothing goes Better Together quite like wine, food, and awesome music. Fortunately, the Philly Reggae Wine, Food, and Music Festival offer all of those things! This outdoor music festival allows you to enjoy the fresh air and listen to amazing Reggae and Soca music artists. Plus, there are several DJs, live bands, wine tastings, and vendors that will attend this event.
You can bring your tents and chairs so that you can enjoy this music festival and relax at the same time. This event's tickets range between $20 and $25, and the music festival lasts all day.
6. 5th Annual Ladies Who Rock 4 a Cause Music Festival
This music festival is extremely popular and features several female artists. You can feel good about attending this concert because This event is dedicated to donating to charity. This music festival is hosted by women, for women, to benefit women in need.
Proceeds to this music festival minimize the gap between resources women in need possess and the resources they need to escape an unfortunate situation. Life-changing circumstances can happen to anybody, and helping those people out is fantastic.
How to Prepare for a Music Festival
Even though most music festivals have food vendors on site, you should not show up to the event hungry. Instead, it would be terrific if you fueled up before a music festival because you do not know how long you'll wait before you can access the food at the festival. Plus, feeding yourself before you go gives you the energy to set up your position at the festival and prepare for an amazing night.
Philly area music features several genres and several types of foods that you can enjoy at the music festivals. If you enjoy a great meal before you go, you'll have the energy to enjoy the festival immediately. You should stop at Tony Luke's and get the best Philly cheese steak.
Final Thoughts
There are tons of things to do in Philly, and music festivals are one of the main highlights of things you can do in Philadelphia. Music festivals often feature food vendors, merchandise, and live music. You can bring the whole family to some music festivals and create memories with the people you love. However, before going to a music festival, you should prepare for long lines and waiting times.
It would be ideal for you to grab a bite to eat at Tony Luke's before arriving at the festival and ensure that you bring blankets, tents, and chairs to the music festival so you can thoroughly enjoy your time.