10 Ideas for a Philly-Themed Labor Day Party
August 31, 2022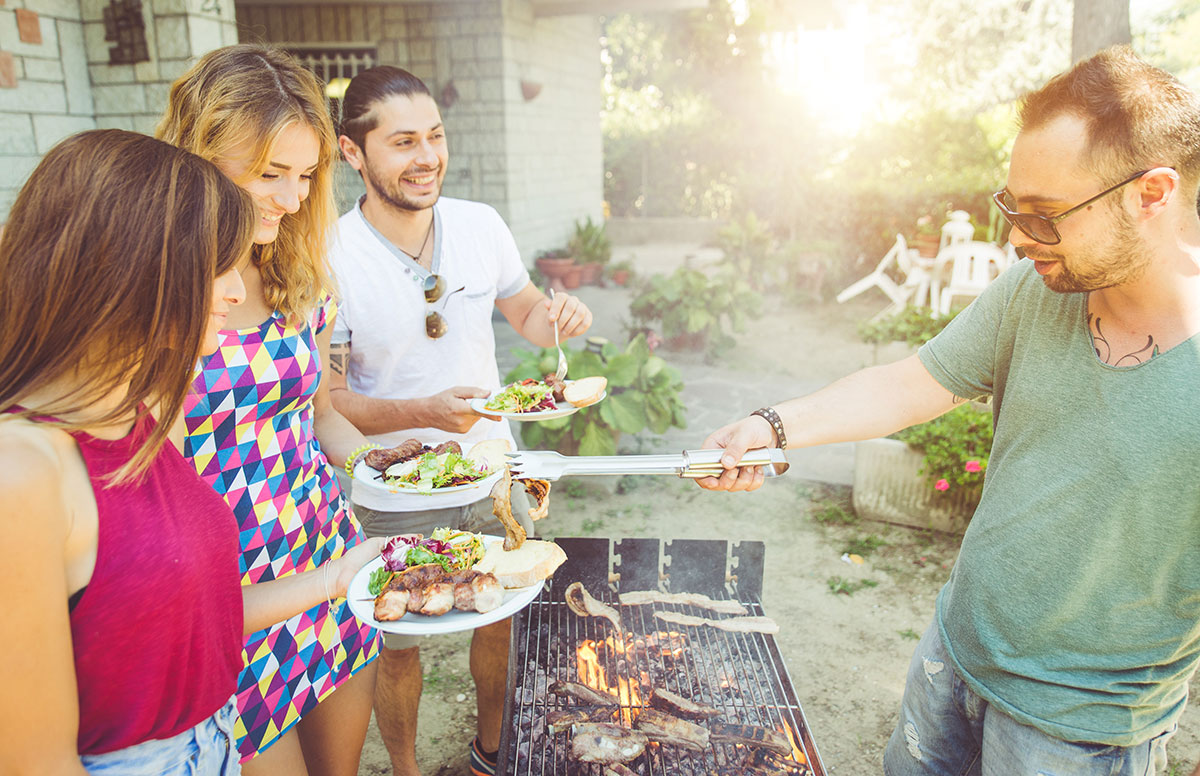 Labor Day is a once-a-year celebration for American workers, and Philadelphia is a historic American city. What better way to celebrate Labor Day than with the Philly-themed Labor Day party that everyone can enjoy? We have plenty of ideas for your Labor Day party to satisfy every guest you have in attendance.
Please continue reading to learn ten ideas for a Philly-themed Labor Day party so you can celebrate with a bang. Labor Day is an important holiday celebrating the American workforce, and we can help you with that celebration.
1. Order Take-Out
You can't have a successful party without food, and if you're celebrating Labor Day, then Philly-themed food is the way to go. The most iconic feeling theme food you can find is the original Philly cheese steak that you can find at Tony Luke's. This restaurant has the best Philly cheese steak you can buy in the United States, and having cheese steak delivery during your Labor Day party is essential.
2. Beer From a Local Brewery
Having beer at your Labor Day party is a great way for everybody to socialize and relax after a long work week. You can get beer from any grocery store, but finding a local Brewer for your Philadelphia-themed Labor Day party would be best. Supporting Philadelphia business during your Labor Day party is a great way to boost everybody's spirit. Philadelphia Brewing Company is a great pick for your Philly-themed Labor Day party, and there are many options to choose from.
3. Decorate With Sports Gear
One of the most popular sports teams in Philadelphia is the Eagles. Serving food and beverages on Philadelphia Eagles merchandise is a great way to drive home the Philly spirit. Cheering for your home team is a unifying way to reign in Labor Day and boost the overall mood of your party. Even if people don't like sports at your Philadelphia-themed party, they can still appreciate the gesture.
4. Decorate With History In Mind
Philadelphia is one of the most historic cities in the United States, so a Philly-themed party for Labor Day would be such a great idea. When decorating your Philly fan party, you can add iconic historical references like the Liberty Bell throughout your décor. Many people associate Philadelphia with the liberty bell, and having pictures of this historical monument throughout your decor can remind people what they're celebrating on Labor Day.
5. LOVE Décor
One of the most iconic tourist attractions in Philadelphia is love park, so you should have plenty of love decor throughout your Philly-themed party. This symbol is uplifting throughout the city of Philly and implementing it, and your party is a great way to remind people about things to cherish in Philadelphia. The love statue in love park represents the spirit of Philly.
6. Play Music From Local Bands
One of the best ways to focus on your Philly-themed Labor Day party is to have a music playlist that everyone can enjoy. Sure, you can have many pop classics that will satisfy large crowds. However, it would be best to have local band music to play throughout your Philly-themed party so that you can support local artists. People might hear the music made by the Philadelphia artists and listen to it in their free time, which will boost the Philly artist's reputation.
7. Host a Gift Exchange
Exchanging Philly-themed gifts at your Labor Day party is a great way to unify your attendees. Exchanging gifts is a great way to create a bond between people and have lasting memories from your Labor Day party. You can exchange many Philly-themed gifts with each other, including home decor, games, and fashion items like T-shirts.
8. Spend Time Outdoors
Before it gets too dark or cold out, you can hit the streets of Philly and enjoy some of the street art and murals around the city. People love to spend time outdoors on Labor Day because it's hard to get out and about during the workday. Taking advantage of nice weather on the day off is the best way to celebrate a holiday for workers. After you hit the city, you can celebrate outside with a cookout if the weather is still nice.
9. Host Philly Trivia
Philadelphia has a long history, and hosting a trivia night to discuss that history is a fun and energetic way to celebrate Labor Day. Adding drinks and prizes to your trivia night will get everyone into the holiday spirit.
You could host trivia about the history of Philly, current events, and popular landmarks within the city. This trivia night can also open the door to fun discussions among yourself and your party guests. There are so many things to talk about in Philadelphia, so you'll never run out of interesting trivia topics throughout the night.
10. Get Desserts From a Local Shop
You should celebrate local Philadelphia businesses when you host a Philly-themed Labor Day party. People enjoy eating desserts when they go to any type of party, so catering from a local bakery is a fantastic way to satisfy your sweet tooth. Supporting local businesses is an excellent way to show off your Philadelphia pride, and it keeps the economy booming.
You could order a Philadelphia-themed cake, cookies, or Donuts to celebrate Labor Day and impress your guests. You could also serve cupcakes if you don't want to go through the process of cutting the cake yourself.
Final Thoughts
All of these ideas are fantastic for your Philly-themed Labor Day party. You can pack as much fun into your party as possible so people know you're the host to go to every year. It would help if you never let a day off of work go to waste, and Labor Day should be celebrated in the Philly style. Ordering Philly cheese steaks for your party, delicious desserts, and hosting a gift exchange are all great waves to celebrate Philly and take advantage of Labor day.