Where To Get Philly Cheesesteak in February 2022
February 23, 2023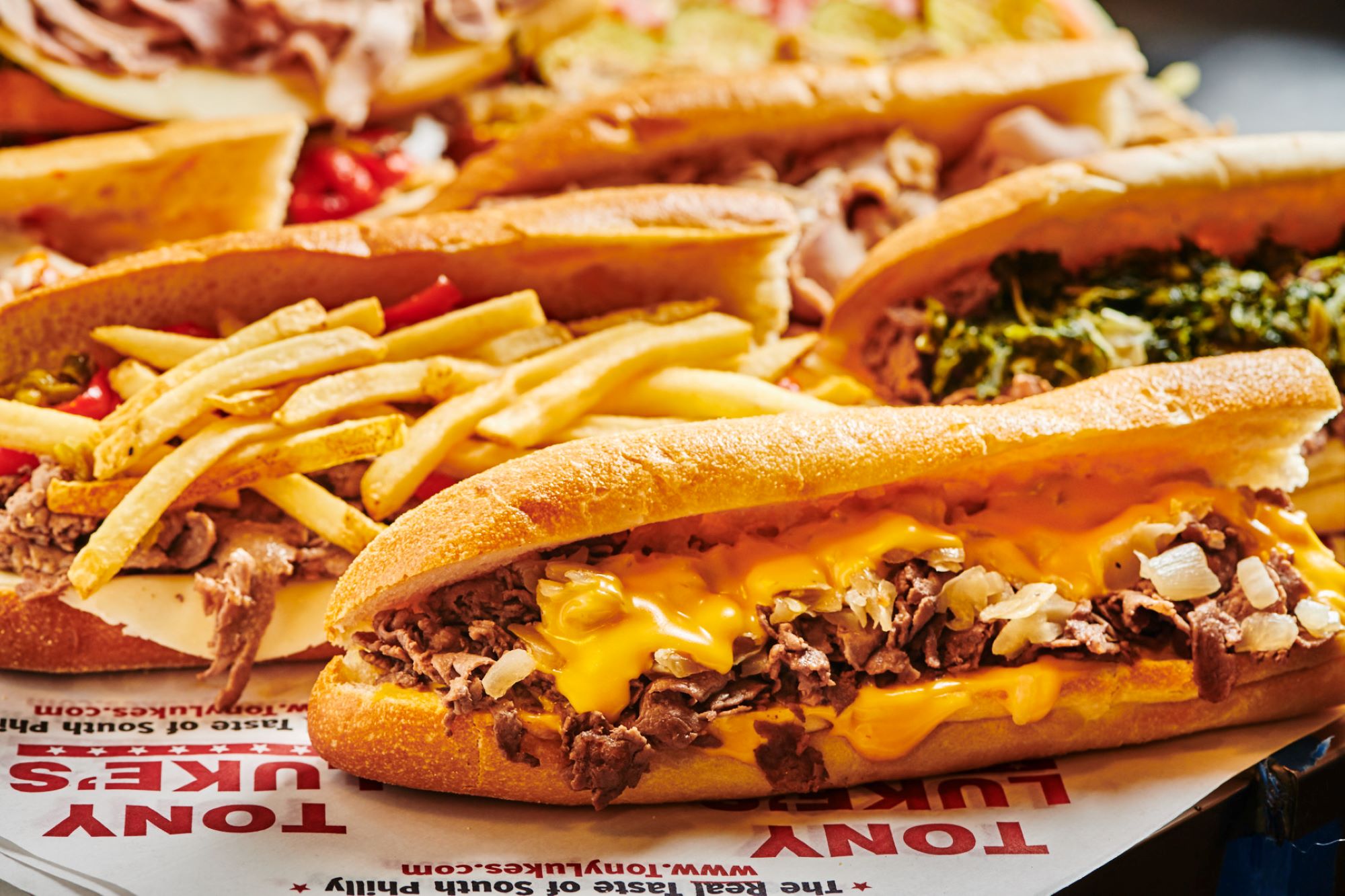 While it may not be the first thing that people think of for a Valentine's Day dish in 2022, Philly cheesesteaks are a great dish to have at any point during February. It's savory, filling, and delicious.
If you don't know where to get Philly cheesesteaks in February 2022, there is no reason to worry. We will tell you the best place to get Philly cheesesteaks to get your money's worth and have an amazing lunch or dinner.
Tony Luke's Philly Cheesesteaks
The best place to get Philly cheesesteaks in February 2022 is at Tony Luke's! This restaurant has delicious Philly cheesesteaks with a variety of flavors you can choose from. Why is Tony Luke's the best place to get a Philly cheesesteak? It has to do with the quality of the ingredients Tony Luke's has, the ability to have one of these cheesesteaks no matter where you are, and the values of the company.
Why Should I Get a Philly Cheesesteak in February?
In February, it is pretty cold and snowy (if you live in the north.) You will want to eat something filling and warm to keep you warm while it is so cold outside. Philly cheesesteaks are eaten warm to warm you up inside and with the amount of meat they have, you will be nice and full by the end of your meal.
Philly cheesesteaks are the perfect winter dish, even though they can be enjoyed at any time of the year.
Tony Luke's High-Quality Ingredients
Tony Luke's is the best place to get Philly cheesesteaks during February because each ingredient is high-quality and as fresh as it can be. The beef used is 100% USDA rib-eye steak that is completely hormone and steroid free. There are no additives to the steak used so you can be sure that you are eating quality meat. The meat is also always cooked to order, even if you are ordering online!
The bread used for each sandwich is baked in-house so you know that you will never receive a cheesesteak on stale or old bread.
The produce used on eat sandwich Tony Luke's sell is always as fresh as possible and is grown in Southern New Jersey. While this may not be right in the backyard of Tony Luke's, you can always know that these ingredients are grown in the United States and are always fresh.
Get Tony Luke's Delivered
By searching "cheesesteak delivery near me," or "cheesesteak places near me," you can select Tony Luke's and then get Philly cheesesteaks delivered right to your door! It doesn't matter if you are right next to a Tony Luke's location or are across the country.
When you head online, you can order Philly cheesesteaks from Tony Luke's in 4, 8, or 12-packs so you can enjoy Philly cheesesteaks throughout February. These cheesesteaks will be freshly made, frozen, and then shipped to you in just 1 to 2 days. Then, you can make your cheesesteaks at home by reheating them following the reheating instructions.
Tony Luke's Values Customers
Tony Luke's makes sure that each customer gets a cheesesteak that is high-quality within a reasonable amount of time. You will never feel like you aren't getting your money's worth by ordering from Tony Luke's as they value quality ingredients and get your food to you quickly.
Other Locations for Ordering Philly Cheesesteaks in February 2022
While Tony Luke's is certainly the best place to get Philly cheesesteaks, there are other options where you can get cheesesteaks as well. Find a Philly cheesesteak no matter where you are with some of the following options.
Dalessandro's Steaks and Hoagies
Get yourself a Philly cheesesteak at Dalessandro's steaks and hoagies which is another classic restaurant in the Philadelphia area. This restaurant has fresh ingredients and will cook to order so you can always get a fresh and hot cheesesteak.
This location prides itself on having Philly cheesesteaks that aren't soggy with grease, something that some other locations struggle with. You can also always get marinara sauce to go with your Philly cheesesteak or your hoagie.
Sony's Famous Steaks
This location combines great Philly cheesesteaks with relaxing and traditional scenery that fits well with the city area. Get a taste of history when you get a Philly cheesesteak from Sony's famous steaks.
Sony's sometimes gets overlooked for being small and seeming like a tourist location. However, they aren't a tourist location at all. This is a place to get authentic Philly cheesesteak for all the authentic locals in the area.
Pizza Jawn
When you read the name of this restaurant, it is reasonable to think that they only sell pizza. However, this is not true. Along with delicious pizzas, Pizza Jawn also serves delicious Philly cheesesteaks with high-quality meat placed onto a sesame seed roll.
However, there is a big problem with this location. Philly cheesesteaks are only sold as a special, meaning that sometimes, they won't be available to order. When this location not having cheesesteaks on the regular menu, they miss out on a lot of potential cheesesteak-loving customers.
Campo's Philly Cheesesteaks
Finally, we have Campo's Philly Cheesesteaks. This small shop has been around since 1947 and this shop reflects this era. This location has the classic Philly cheesesteak along with a few specialty options to choose from.
A favorite from this restaurant is a cheesesteak called "the Heater." This is a spicy version of the classic cheesesteak using spicy hot pepper cheddar cheese, hot peppers, and plenty of hot sauce. You sure will be sweating after this sandwich. This option may not be for everyone, but spice-lovers out there will find this cheesesteak to be delicious.
Order a Philly Cheesesteak Today
We will always recommend Tony Luke's amazing cheesesteaks as our number one choice, but know that you have other Philly cheesesteak options in the area. Each cheesesteak mentioned is made with high-quality ingredients that always have the customer at heart.
No matter what time of the year it is, it's always a great day to order a Philly cheesesteak.