Tony Luke's expands beyond City of Brotherly Love with cheesesteak franchising opportunity
September 15, 2016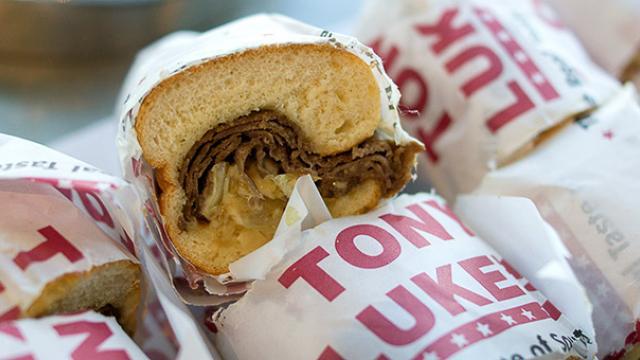 Tony Luke's is a real Philly original, dishing out their famous cheesesteaks, chicken and pork cutlets, and much, much more. But the Tony Luke's team isn't content to keep their high-demand product to themselves – they want to bring the real taste of South Philly to areas all along the eastern U.S. with their quick service restaurant franchise opportunity.
Tony Luke's looks to grow in southern markets along the I-95 corridor, into areas such as Richmond, Virginia; Charlotte, North Carolina; Charleston, South Carolina; and Miami, Florida, among other key regions.
Tony Luke's quick service restaurant franchise locations are perfect for shopping malls, strip malls, and casinos, but they are particularly suited for stadiums—Tony Luke's at Tropicana Hotel and Casino in Atlantic City is a popular destination for tourists tired and hungry after a long night of fun.
You won't find many true Philly quick service restaurant franchise opportunities out there, and certainly no others with the kind of celebrity as Tony Luke Jr., actor and energetic spokesman for the Tony Luke's brand.
Tony Jr.'s credits include TV host, screenwriter, songwriter and sports reporter, as well as having acted in several movies. He and the Tony Luke's brand have appeared on Throwdown! With Bobby Flay, Dinner: Impossible, Man v. Food and Food Wars. Tony Jr. is also the host of Food Mashups, a web series dedicated to finding the craziest food creations across the U.S.
Find out more about the Tony Luke's Philly cheesesteak franchising opportunity and our target franchise locations.