The Essential College Prep Guide
July 29, 2022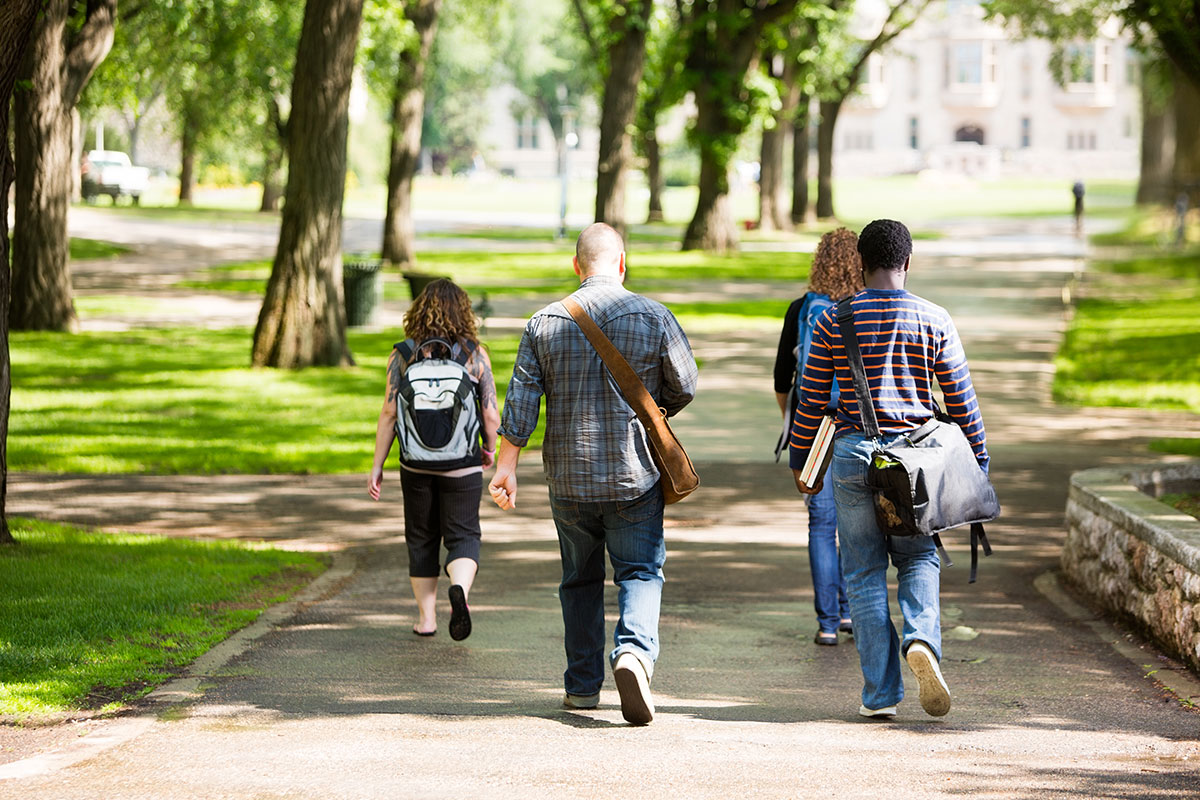 Preparing to move to college is a stressful time. There are so many things that you need to remember to bring from bedsheets to your minifridge. You have to make sure you aren't bringing any contraband items and you always want a few items to remind you of your family and friends back home.
If you need some help figuring out what you need to do before your move-in date arrives, look no further. Here is your essential college prep guide for the 2022-2023 school year.
What's Your Food Plan?
Don't get so caught up in your packing list that you forget to think about what you are going to eat. Each school has different rules that impact upperclassmen and freshmen alike. Some schools require freshmen to have a meal plan, which can be a huge help in figuring out what you are going to eat every day.
If you aren't a freshman, aren't required to have a meal plan, and/or don't want a meal plan, you will need to have a plan of what you are going to eat. Are you going to get groceries and make all of your meals? Are you going to rely on the school convenience store for snacks?
You might consider ordering out for your meals. If you want to have a few quick meals to have you prepared for the school year, consider ordering frozen Philly cheesesteaks from Tony Lukes.
Tony Lukes has come out with the opportunity to order Philly cheesesteak sandwiches online through their website. If you are a parent and are worried about getting your child ready for college, get them a Tony Lukes food gift. When you order this gift, your college student will be sent a frozen cheesesteak sandwich that they can pop into the oven when they need a quick dinner idea.
This can be a huge help for your college student. Some nights, a college student will get hungry while studying for an exam but all the food locations on campus will be closed. When this happens, they will remember that they have a cheesesteak sandwich made with 100% rib eye beef sitting in their freezer ready to be eaten.
Make Your Bed Your Safe Space
Getting enough sleep is important for any college student, even though sleep schedules tend to get very disruptive. If you worry that you're going to have trouble sleeping away from home, make sure that you make your dorm bed a safe space.
Have sheets and pillowcases that are comfortable and soft. If your college gives your floppy and thin mattresses, consider getting a mattress topper to save your back. No one is going to judge you if you have stuffed animals on your bed or if you sleep in a nest of pillows. Do what makes you comfortable in this unfamiliar bed.
Don't forget to consider your neighbors as well. It is inevitable during your college experience that you will experience nosy neighbors or bright lights from your roommate. Consider getting an eye mask to block out unwanted lights and earplugs to drown out the sounds of other people. This is important if you like to get to sleep early as college is the place where night owls like to roam.
Make Sure Your Backpack Can Hold Everything You Need
You will be using a laptop or a tablet for some of your classes, this is pretty much a guarantee. To be ready for college, you need a backpack that is ready for college as well. Make sure that your backpack is big enough to hold your laptop comfortably with all your other books and essentials. There is nothing worse than something in your backpack being slightly too big and over time, your backpack zipper breaks because of it.
Prevent that problem by choosing the right size and quality of backpack. If you have a laptop, check its screen size. Then, look up backpacks that fit that size of the laptop. Always read reviews and also make sure that the straps can hold up for long walks across campus. These qualities are a good start for choosing the right backpack for you.
Have Your Class Information Handy
The college campus can be big and overwhelming. This will also probably be your first time navigating a schedule that changes by the day and have classes located in different buildings. Once you get yourself registered for your classes, take some time and make all that information easy to access.
A great way to make sure you can easily access your schedule is to take a screenshot. Make sure that your screenshot shows the times that you have to be in class and the time that you leave class. You could also draw out your schedule or print the schedule page and carry that paper around.
If you want to know where your classes are but you haven't moved in, go to google maps. On google maps, you can save different locations. Save each building that you have a class in so you can quickly look up directions. This will give you a good idea of how far away your classes are. Don't forget to note the college cafeteria building.
Get a Good Water Bottle
Many campuses are covered in water bottle refill stations. Take advantage of this by carrying around a good water bottle that you can refill with purified water. Dehydration is a serious problem when walking across campus all day. Avoid this by always having water on you.
Remember That You Got This
Going to college, especially if you're going to be far from home, is super scary. Remember that you will be able to handle all the changes and challenges that will be thrown your way. If you find yourself super upset and homesick on the first few days. Remember that it's normal. Go out and meet some people or take a walk around campus to soothe your nerves.
With whatever challenge you face, you are sure to get through it and will end up having a good college experience.