7 Easy Summertime Party Catering Ideas
July 13, 2022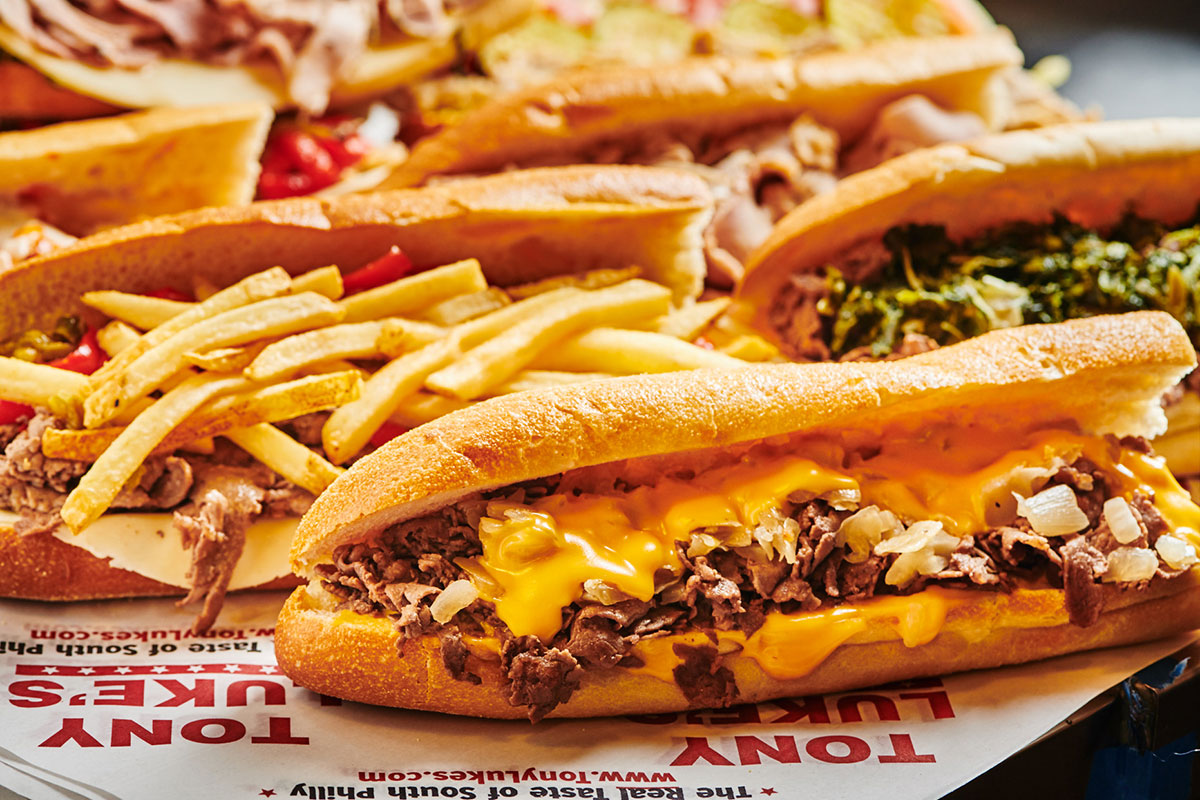 Summertime is the time to party. You can enjoy sitting out in the sun at a pool party, eating lots of food at a BBQ, going to graduations, weddings, and so much more. All these parties make summertime so much fun! But when you are hosting a party, you might not want to deal with preparing a bunch of food for all your guests.
If you want to make food easy and fun for both you and all of your guests, consider catering from your favorite restaurant. Here are some awesome party catering ideas that can make any party even better.
1. Tony Lukes
Are you having an outdoor bash but don't want to be stuck grilling hotdogs and hamburgers all day long? Well, Tony Lukes has the solution to that.
Tony Lukes has come out with options for getting delicious cheesesteaks right to your house. If you are hosting a smaller party, order frozen Philly cheesesteaks from Tony Lukes. All you have to do is to pop them into the oven for 20 minutes and each guest can have their own cheesesteak.
Tony Lukes also has a catering service that allows you to get plenty of cheesesteaks directly to your party. Even in this option, you have two options to choose from. You can pick up your cheesesteaks from the store when your order is ready, or you can have them brought right to the location.
If your party is outside, consider getting a Tony Lukes food truck to deliver your food. Each guest will be able to have a delicious cheesesteak that they can grab fresh and hot from the food truck. Tony Lukes makes feeding your party guests easy and fun!
If you don't want a truck, you can still get your cheesesteaks delivered to your party.
Tony Lukes has Philly cheesesteaks that are made with 100% rib eye beef and freshly baked hoagie rolls. You and your guests will have a quality meal while having a ton of fun at the party.
2. Olive Garden
Olive Garden works great for parties that are a bit fancier. If you are a lover of Olive Garden, consider catering from there for a wedding! Get your favorite breadsticks and pastas right from the restaurant that will treat you like family.
Any party that will take place inside can benefit from the Olive Garden touch. Just because it's summertime doesn't mean that you and your crew have to skip out on being in an air-conditioned building.
Olive Garden is great for catering weddings, business parties, birthday parties, or even indoor graduations.
3. Panera Bread
Want a catering option that combines both amazing taste and healthy food items? Then Panera Bread is the place to cater from. This location will give you anything from delicious salads to grilled sandwiches to warming soups. Just because it's summer doesn't mean that everything you eat has to be cold.
Panera Bread is the perfect catering service for graduations, business parties, and pool parties. There is no experience like hopping out of the pool and eating a refreshing salad paired with a tall glass of lemonade straight from Panera Bread.
Whether you have a small group of 20 guests or large graduation of 60, Panera Bread will be able to give you enough food to give everyone a tasty meal.
4. Tropical Smoothie
Smoothies + summertime = an awesome party. Tropical smoothie provides catering to any event that you could be hosting in the summertime. If you are having an outdoor get-together, getting smoothies and flatbread sandwiches from Tropical smoothie is a great way to be refreshed during the hot days of the year.
Tropical smoothie has the option of ordering a bundle, such as a smoothie bundle or a signature wrap bundle, or you can get a customized variety by using the catering service. You can even get $25 off your first catering order of over $100.
5. Crumbl Cookies
Want a sweet catering option? Order catering from Crumbl cookies. Crumbl is the perfect catering service if you want sweets for a wedding, graduation, or need a dessert for your BBQ.
Here, you have the option of getting mini cookies (which are so cute) or the traditional large Crumbl cookies. There are flavor options for everyone from a traditional chocolate chip to fun options like sugar shark cookies and coconut cake. Take some time and look at all the options so that you can get a cookie variety every guest will love.
6. Ben and Jerry's
Do you need a dessert even sweeter and more refreshing than cookies? You can get ice cream catered to your part from Ben and Jerry's!
With Ben and Jerry's, you don't need to be worried about ice cream melting before your guests can get some. Ben and Jerry's will come to your party in an ice cream truck that will make sure that your ice cream stays nice and cold. They will serve ice cream to your guests, and you will surely be the host of a party that no one will forget.
Ben and Jerry's will also provide vegan and dairy-free options so you don't have to worry about dietary restraints amongst your guests.
7. Noodles and Company
Get your favorite Asian-inspired dishes catered to your party from Noodles and Company. There are so many locations that you can get Noodles and Company delivered to and there is something on the menu for everyone at your party.
Whether you want delicious mac and cheese or pad Thai (amongst so many other noodle options) you can find something for every guest. This location is great for summertime parties both located indoors and outdoors.
Make Your Party One to Remember
People love food so it's important to supply your summer party with amazing food that everyone will love. Whether you need a full meal or just a dessert, you can cater almost any kind of food.
From Philly cheesesteaks from Tony Lukes to ice cream from Ben and Jerry's, make your guests happy with the food that they are eating.