Customer Spots Self in Tony Luke's Artwork
September 30, 2015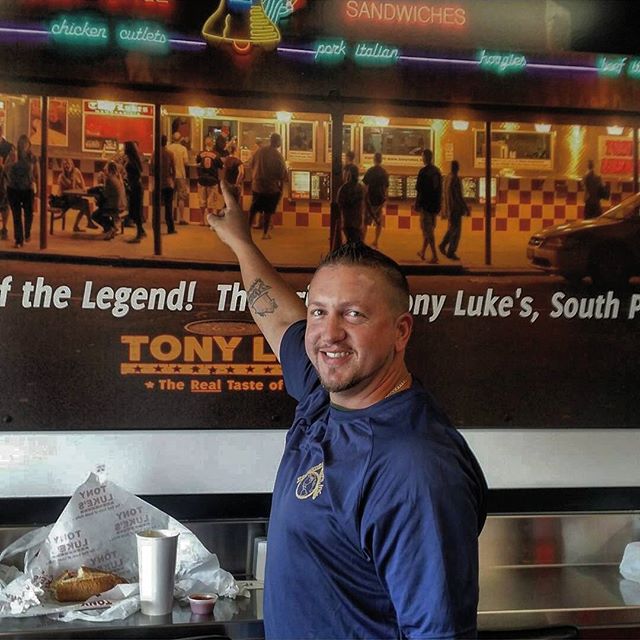 Could you recognize your back in a picture from years ago? Dave stopped by for lunch and did just that! He shared his photo on Instagram and we had to pass it on. The photo he is pictured in is featured at every Tony Luke's location!
"I walked into Tony Luke's in Warminster, Pennsylvania today for lunch Grabbing a cheesesteak .. I set my sandwich down on the counter and I looked up and saw the Shane Victorino Phillies uniform in the large picture on the wall and I thought to myself, Victorino doesn't even play for the Phillies anymore. At that moment I realized the guy on the poster was me wearing the #8…. Standing at the window picking up a steak sandwich years ago after a Phills game. What a cool surprise." – Dave instagram.com/dvcroofing/
If you recognize yourself, a friend or family member in the photo leave us a comment below letting us know!