Delicious Alternatives to Turkey on Thanksgiving
October 17, 2020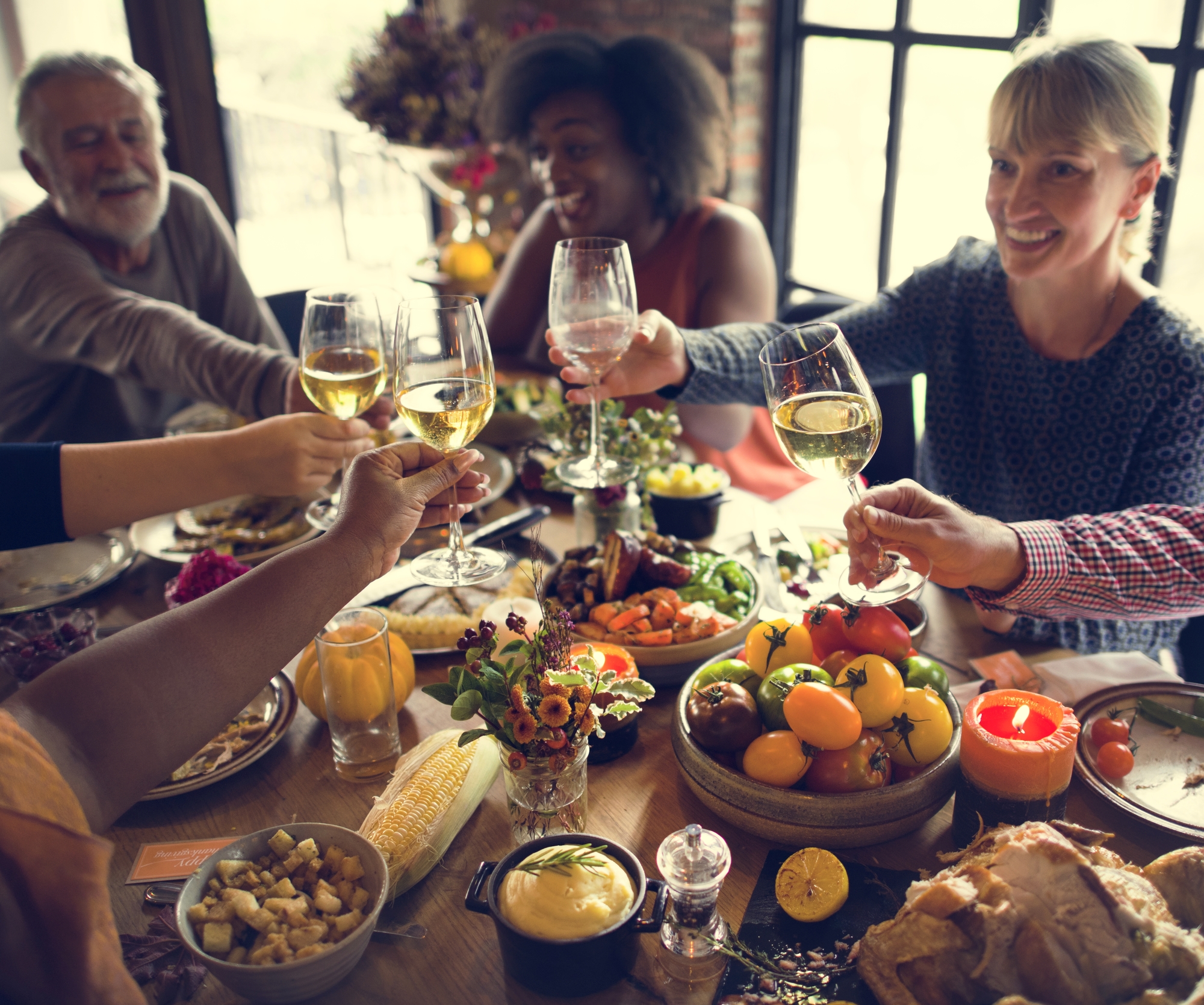 For a stress-free holiday, you should really start planning your Thanksgiving celebration now. If your family doesn't really enjoy a heavy turkey-laden meal, this is a great time to start thinking about delicious alternatives to turkey on Thanksgiving.
Here are 7 mouthwatering possibilities:
1. Vegetarian Stuffed Pumpkin
If you like bread pudding then you will love this dish. What's not to love with all the cornbread, mushroom, greens, and herbs and melted Gruyère. This recipe from thekitchn.com calls for:
½ ounce dried porcini mushrooms
1 (7 to 8 pound) large baking pumpkin
1 ½ teaspoons kosher salt, divided
½ teaspoon freshly ground black pepper, divided
4 cups stale cornbread (12 ounces) cut into ½-inch cubes
3 cups grated Gruyère. Cheese (6 ounces), divided
1 tablespoon coarsely chopped fresh sage leaves
3 tablespoons unsalted butter
1 medium yellow onion, thinly sliced
2 cups cremini mushrooms (6 ounces), trimmed, halved, and sliced ¼-inc thick
2 cloves garlic, minced
3 cups coarsely chopped kale leaves (2 ounces)
¼ cup dry white wine, such as pinot gris (optional)
4 large eggs
1/2 cup heavy cream
1 teaspoon Dijon mustard
½ teaspoon freshly grated nutmeg
For full recipe, click here.
2. Honey-Glazed Ham in the Slow Cooker
Are you a family of meat eaters, but just want a break from the turkey? This Honey-Glazed ham is sure to please no matter how big your guest list is for Thanksgiving. This recipe from kitchn.com calls for:
¾ cup packed light brown sugar
½ cup honey
½ cup water
¼ cup Dijon mustard
10 whole cloves
1 (8-to-10 pound) spiral cut ham
To make the glaze, you will combine the brown sugar, honey, water, mustard, and cloves in a small saucepan and cook for about 5 minutes. For full recipe, click here.
3. Spiced Coriander and Mustard-Crusted Rib Roast of Beef
For best results for this dish use a spice grinder to create the delicious spice crust. This foodandwine.com recipe calls for:
1 tablespoon allspice berries
3 tablespoons black peppercorns
3 tablespoons yellow mustard seeds
3 tablespoons coriander seeds
2 tablespoons cumin seeds
3 tablespoons kosher salt
One 6-ricb standing beef rib roast (14 to 15 pounds).
For full recipe, click here.
4. Spice-Rubbed Salmon with Herb-and-Pomegranate Raita
A flavorful salmon dish is also a great alternative to turkey. This foodandwine.com recipe calls for:
1 ½ tablespoons caraway seeds
1 ½ tablespoons cumin seeds
3 tablespoons ancho chile powder
1 ½ teaspoons garlic powder
Kosher salt
Three 3-pound (or four 2-pound) salmon fillets with skin, pin bones removed
Extra-virgin olive oil for rubbing
2 cups plain 2 percent Greek yogurt
1 cup pomegranate seeds
½ cup chopped cilantro
½ cup chopped mint
¼ cup minced scallions
1 tablespoon freshly squeezed lemon juice
For full recipe, click here.
5. Vegan Mushroom Gravy Pie
In this dish, mushroom gravy with herbs, garlic, onions and French lentils are combined with garlicky kale mashed potatoes to make a hearty meal. This recipe from thefirstmess.com calls for:
2 cups chopped and packed kale
½ cup dry French lentils, rinsed
1 1/3 lbs (585 grams) yokon gold potatoes, peeled and chopped
3 garlic cloves, peeled and divided
3 tablespoons unsweetened non-dairy milk
Sea salt and ground black pepper
1 small cooking onion, small dice
2 tablespoons minced, fresh hearty herbs
2 ¼ lbs (1020 grams) mixed mushrooms, chopped
2 tablespoons balsamic vinegar
1 teaspoon gluten-free tamari soy sauce
1 teaspoon tomato paste
1 cup vegetable stock
1 tablespoon arrowroot powder
For full recipe, click here.
6. Thyme and white pot pie
You only need 10 ingredients for this tasty alternative to Turkey on Thanksgiving. This minimalistbaker.com recipe calls for:
Filling
2 tbsp olive oil
1 large white or yellow onion, finely diced
Salt and pepper (to taste)
1 pound carrots, peeled and finely chopped
¼ cup unbleached all-purpose flour
½ cup dry white wine (optional or sub more vegetable broth)
3 cups vegetable broth
2 tsp fresh thyme (chopped or sub 1 tsp dried per 2 tsp fresh)
1 15-ounced can white beans (rinsed and drained)
Crust
1 ½ cups unbleached all-purpose flour
¼ tsp sea salt
10 tbsp cold vegan butter
4-7 tbsp cold water
For full recipe, click here.
7. Tony Luke's
If it is more of an issue that you just don't want to cook this Thanksgiving at all, let Tony Luke's do all the cooking for you. You have two options. If you have a Tony Luke's restaurant near you, just bring the whole family in for some delicious cheesesteaks, wings and other Philly favorites. If you don't or you'd rather eat at home, then you can have frozen Tony Luke's cheesesteaks delivered to your home and then all you have to do is heat them up and serve with some fun sides.
Tony Luke's cutting edge technology allows our cheesesteaks to be frozen fresh so you get all the flavors and textures you would if you were eating in one of our restaurants. Find out more here.