Questlove dishes top cheesesteak spot, food recommendations ahead of Roots Picnic
June 5, 2017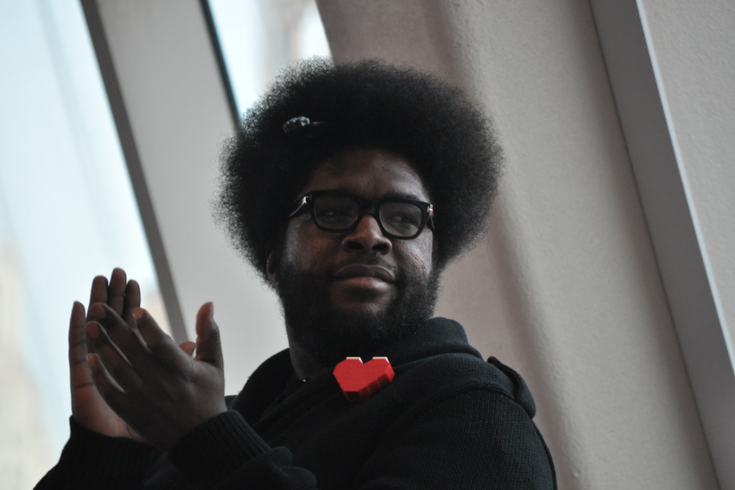 Pat's, Geno's, Steve's or Jim's?
Ahmir "Questlove" Thompson shared his take on the top place to grab a cheesesteak in Philadelphia, and it's none of the above.
The award-winning musician took to Instagram on Wednesday to share a few recommendations ahead of the soon-to-be 10th Annual Roots Picnic. His choice for a cheesesteak? Tony Luke's.
Questlove – drummer of The Roots – said that he would be doing occasional food-related posts on his personal account and food page, @QUESTLOVESfood.
"I have to be the ONLY festival thrower that gets asked more about the food in his city than the music he playing," he wrote. "In my #Cheesesteak recommendation department I give thee @TonyLukes (and not because they show love to me UNLIKE THAT OTHER SPOT WAY NORF—I'm not being petty this time around but I'm still mad af) but they were always my favorite recommendation spot. There will be others coming up!"
Questlove also recommended Mike Solomonov's recently opened Goldie, a vegan falafel shop, as well as Rooster Soup Co., which GQ named among its top 10 list of "Best New Restaurants in America in 2017." The restaurant's profits go to the Broad Street Ministry's Hospitality Collaborative.
It's not the first time that Questlove, who grew up in West Philadelphia, has publicly acknowledged his favorite spot to grab the sandwich. The musician shared his top five cheesesteak recommendations with Food & Wine, where Cosmi's Deli, Gennaro's Pizza, Ishkabibble's and Pagano's Market & Bar trailed Tony Luke's.
Though Tony Luke's might be contested, there's no denying that Questlove knows what he's talking about. His book, "something to food about: Exploring Creativity with Innovative Chefs," was recently nominated for a James Beard Award.
This year's Roots Picnic lineup includes Jeezy, 21 Savage, Kimbra, Solange, Pete Rock and many more. The event will take place Saturday at the Festival Pier at Penn's Landing. Tickets cost $75 a person.
Source: https://tonylukes.com/news/questlove-dishes-top-cheesesteak-spot-food-recommendations-ahead-roots-picnic/