Growing the 'Cult' of Philly Cheesesteak
June 13, 2016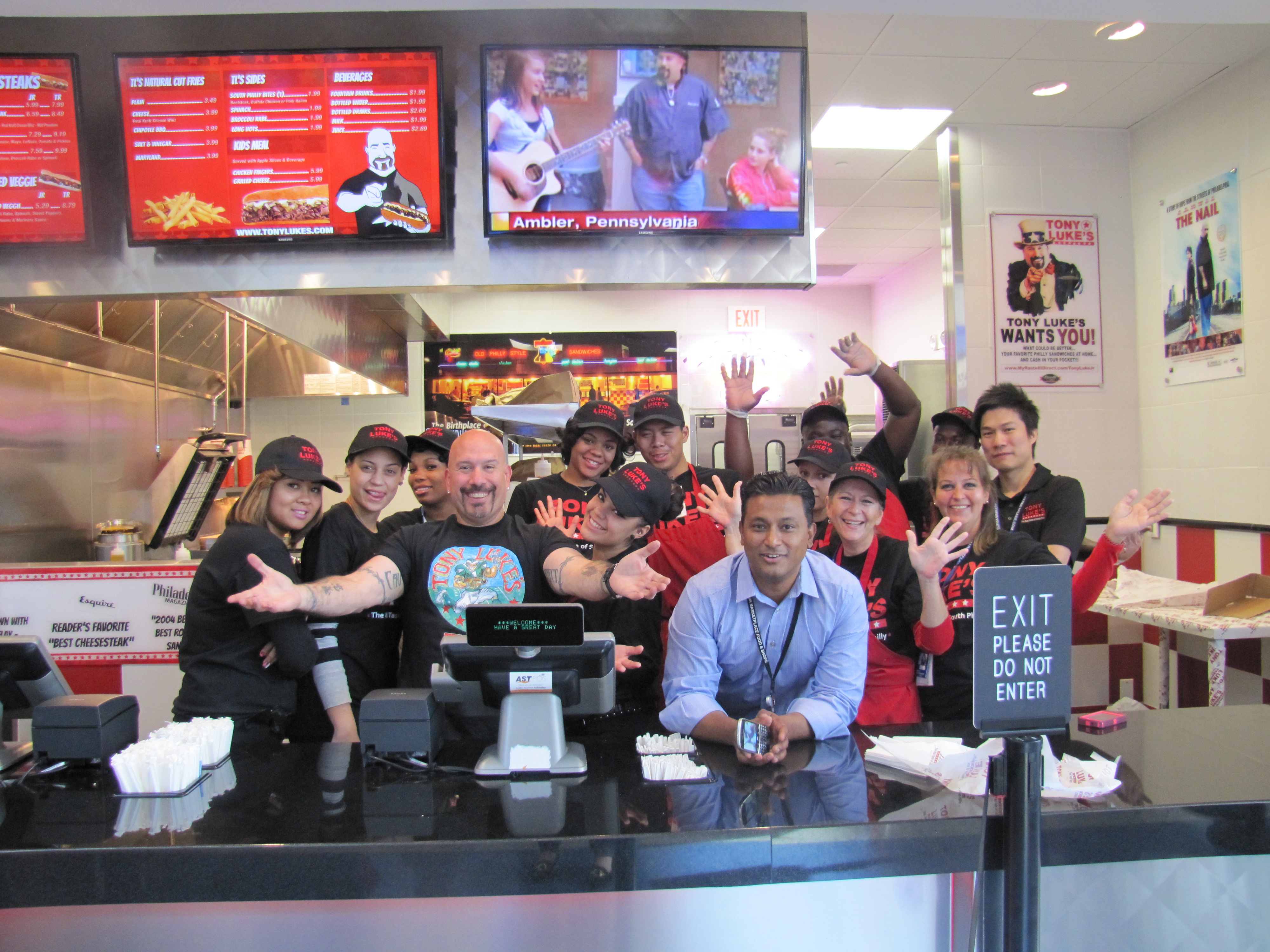 Of course, Tony Luke Jr. was apprehensive about bringing "The Real Taste of South Philly" to the Middle East, but his fears were quickly allayed.
"I was intrigued by the Middle East, but I was apprehensive because I didn't know if cheesesteak would go over," the CEO of Tony Luke's Worldwide told Modern Restaurant Management magazine. "People love comfort food and the expansion has provided some of the greatest moments in my life."
One of those special moments, he said, was connecting with children just after opening in Bahrain over the love of food, in particular a really good meat sandwich.
Still, operating a business in a foreign land can be a logistical nightmare, he noted.
"It's not like they're around the corner. It's 29 hours from when I leave the house making it all about finding the right people to manage."
The brand, which features a menu of Philadelphia favorites in addition to cheesesteak including roast pork Italian and chicken cutlet, has embarked upon an aggressive franchise strategy to go beyond the Mid-Atlantic region of the United States. Growth plans call for an additional 10 restaurants over the next year to add to the more than 20 current locations operating across the greater Philadelphia region and in New Jersey, Pennsylvania, Delaware and Maryland. Key targets include southern markets along the I-95 corridor such as Richmond, VA, Charlotte, NC, Charleston, SC, and Miami.
Tony Luke's works with MBB Management, a firm specializing in hospitality management, to run the brand from concept and development to licensing, day-to-day operations and financial accountability.
"Tony Luke's is not a turn-key operation," he said, adding that they are looking for restaurant industry experts or entrepreneurs to fuel the growth. "I prefer people who want a hands-on ownership. We're the perfect franchise for successful business men and women who are looking to build on their background and be a part of a high-energy brand with strong recognition and a cult-like fan base. It's not just the sandwich, but the culture."
The charismatic CEO is not just a restaurateur, but also an actor, musician and entertainer.
"I didn't want to put myself in a box," Tony Luke Jr. said. "I knew I wanted to be a perform and I always loved my food."
He tapped into all those skills while growing the brand from the ground up. He credits using his knack for ways to garner publicity to growing awareness of the brand in a town where cheesesteak is king.
"I wanted people to think of Tony Luke's when they were hungry so I made a crazy commercial. I knew once they found out the product was good, they come back and it grew and it grew and it grew. And we were building a national brand. You've got to love what you do and it all comes down to quality of the food and customer service. We are always looking to be better, looking to improve on what we have."
In an effort to curate that passion and creativity he's seen across the county, Tony Luke Jr. also launched FoodMashups.com.
Source: http://www.modernrestaurantmanagement.com/growing-the-cult-of-philly-cheesesteak/