'COMEDY KITCHEN' with Restaurateur Tony Luke Jr. and Veteran Stand-up Comedian Craig Shoemaker
July 21, 2019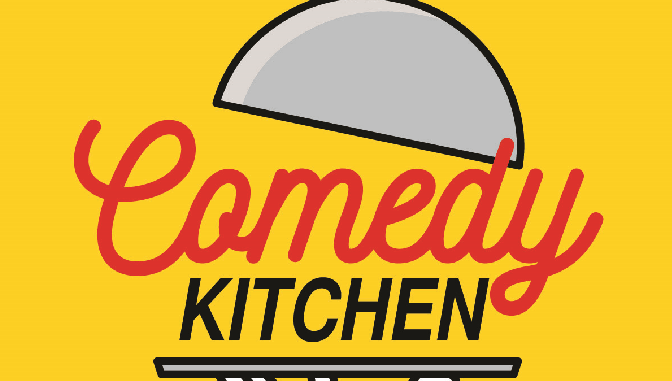 Veteran Stand-Up Comic Craig Shoemaker (Netflix, Comedy Central, Showtime) and his Philly brother-from-another-mother, legendary Restaurateur Tony Luke Jr. (Frankenfood, Beat Bobby Flay)…have a running argument. Craig says he can make a chef funny and Tony says he can teach a comic to cook. The half-hour hour reality series, COMEDY KITCHEN, launches by shooting its first 4 episodes at the exquisite Davis Estates winery in Napa this July, and is scheduled to premiere in 55 million households via JLTV Primetime this fall.
The premise of the hilarious and tasty new series is to answer the challenge of 'When the famous comedian is in the kitchen with sharp knives, and the celebrity chef is on the stage serving up jokes…who will win the night?" In each episode a celebrity panel of judges will decide which one of them created the more inspired experience. The winner receives a $10,000 dollar check to their favorite charity.
The line-up of the comedians in the kitchen include: actor, political commentator, radio host, author and stand-up comedian DL Hughley; comedian John Henson (ABC's Wipeout); comedian, writer – Elayne Boosler (Broadway Baby, Live Nude Girls); 'The Pitbull of Comedy'- Bobby Slatyon; and Bill Bellamy (Def Comedy Jam).
The chefs hitting the comedy stage will be: Gina Neely from Food Network's Down Home with the Neely's; Chef Joseph Ciolli of the world famous Grimaldi's; 'Culinerdy Cruzer' Keith Breedlove (Cutthroat Kitchen) and Chef Todd Stein (The Bristol – Chicago) who is known for Iron Chef America vs. Beat Bobby Flay.
Shoemaker will also serve as Executive Producer under his production company, Really Big Shoe Media banner, in association with Glass Entertainment. Shoemaker will also be teaming up once again with director, culinary producer and Food Network "All Star Academy" finalist Lee Abbott as Comedy Kitchen's showrunner, who directed and co-wrote Shoemaker's cult-classic feature film – Totally Baked.
Shoemaker says, "I cherish old relationships, and to be able to create and collaborate with like-minded "family" is a dream come true. With Comedy Kitchen, working with decades-long friends Tony Luke, Nancy Glass and Lee Abbott, the laughs on screen and off will be off the charts. What could be better than that?!"
Tony Luke Jr. is an American restaurateur, actor, and media host who founded the Philadelphia cheesesteak franchise Tony Luke's. He was co-host and judge on Spike TV's Frankenfood, starred in Food Mashups With Tony Luke Jr., Dinner: Impossible, Man v. Food and Food Wars all have featured Tony as a guest, and he even took down Bobby Flay on Throwdown! with Bobby Flay. He was also in the movies Invincible, The Nail and most recently played a henchman in the feature film, Gotti.
Luke states, "I love food, friends and laughter. Comedy Kitchen has all three. Shoe is my boy and like a brother to me. The only problem is, when we're together we laugh so hard, I need an inhaler!"
Shoemaker's career spans over three decades as a beloved and highly recognized Stand-up Comedian, a modern-day laughter influencer, TV & film producer, actor, author, writer, and sought-after inspirational speaker. He was named 'Comedian of the Year' at The American Comedy Awards on ABC, is listed as one of the top 100 comedians of all time on IMDB and has garnered two Emmy awards. His 90 minute stand up special Daditude, aired prime time on SHOWTIME Network and had a run on Netflix. His extensive credits include that he wrote, produced and starred in the cult classic Totally Baked, distributed by Universal, and Los Angeles Independent Film Festival winner The LoveMaster.
Currently Craig is producing and developing numerous projects out of his Westlake Village Hollywood production studios, including a recently signed a deal with legendary producer Vin DiBona, to co-produce and star in the unscripted series, You Had To Be There. He is also founder of the nonprofit, LaughterHeals.org, whose mission is to use the power of laughter to improve our lives.
"Craig and Tony have such ridiculous chemistry and I can't stop laughing around them, however… I think Craig has the harder challenge. The TV audience won't know how a dish tastes or smells – but everyone is gonna know if a joke bombs!," says Abbott.
Source: https://www.fb101.com/2019/07/comedy-kitchen-with-restaurateur-tony-luke-jr-and-veteran-stand-up-comedian-craig-shoemaker/