5 Food Gift Basket Ideas That Will Blow Your Recipient Away
March 16, 2023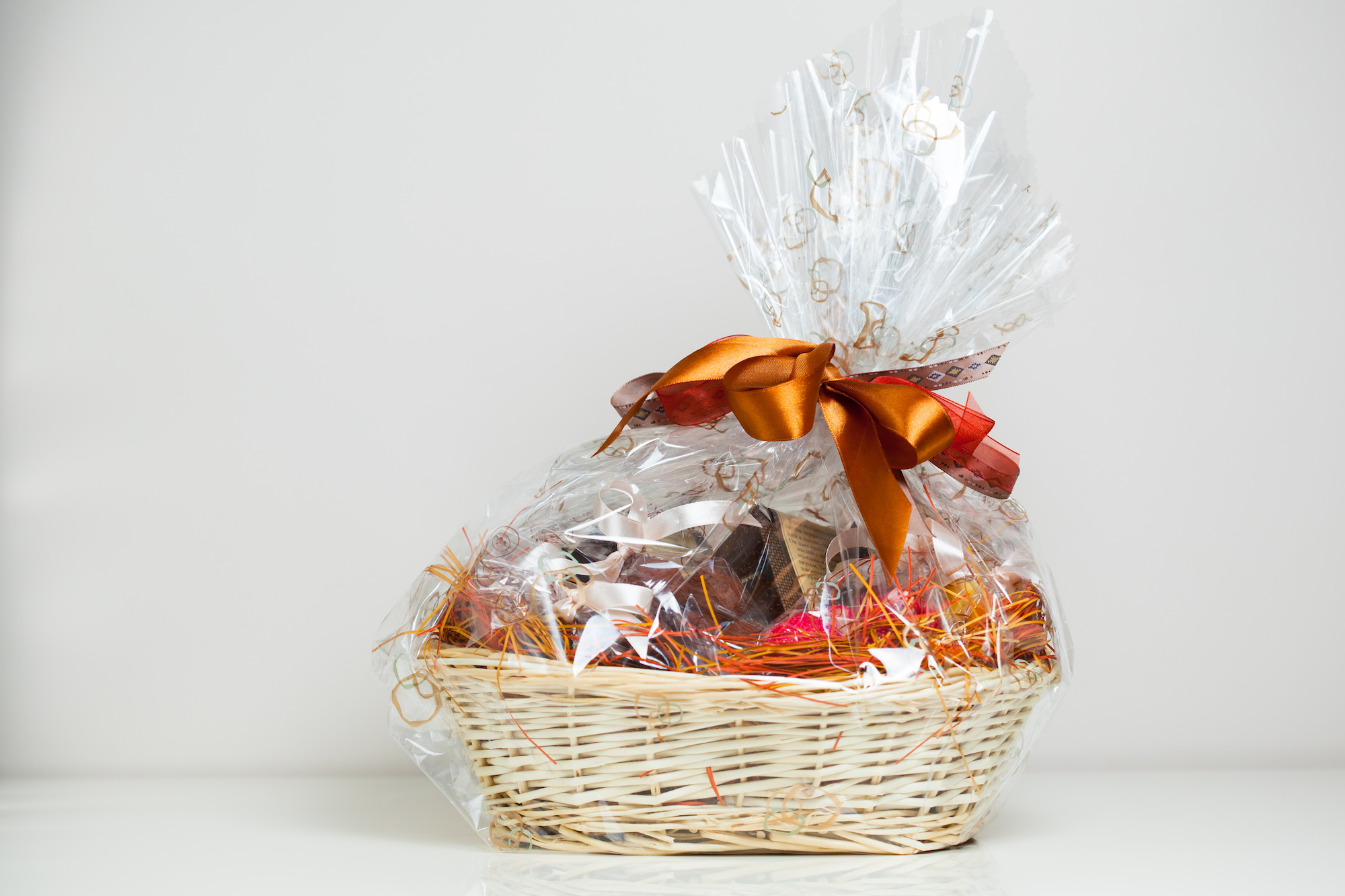 Giving food gifts to others is a great way to show that you care about them and they're on your mind. However, finding the best food gift basket ideas can be overwhelming if you're not used to gift-giving. There are plenty of factors you should consider when curating the perfect food gifts for the people you care about.
However, no matter what you give the people to eat, they're more likely to appreciate the gesture than anything else. Allow us to teach you how to give the best gift basket ideas for food items to your loved ones.
Themed Food Baskets
Themed food baskets are fantastic food gift basket ideas that you can give to people you understand. For example, do you know someone who enjoys comic books or anime? You can curate a food basket for this interest and enjoy their reaction when they receive this gift.
However, sometimes it's difficult to figure out a good theme if you don't know the recipient well. In this instance, you can choose geographically themed gift baskets, like Philly themed gift baskets, that people in the area will enjoy.
Before you create a themed gift basket, it's important to understand your recipients on a basic level. People have different interests, and you don't want to give a themed food basket to someone you don't know very well. You can ask people close to them for advice on themes the recipient would enjoy.
Food Baskets for Special Occasions
There are plenty of food gift basket ideas you can use for special occasions. Consider the following situations before putting together a food gift basket to ensure that you satisfy the recipient.
Wedding party food gift baskets
Birthday food gift baskets
Promotion celebration food gift baskets
Holiday food gift baskets
Just because food gift baskets
Providing food gift baskets to others on special occasions shows them that the situation is important to you. People want to know that you care about them and their experiences; these gift baskets are a fantastic way to demonstrate that.
You don't always need to celebrate an occasion to give someone a gift to those you love. These gifts can also be a great way to show people you care about them and give random acts of kindness to others. Food gifts are likely to be enjoyed by anyone that receives them because people are constantly hungry.
Combine The Fun of Food and Gifts
Great food gifts can combine fun items with food items so people have a gift they'll enjoy for a long time. For example, you can give someone a relaxing food gift item by creating a tray of chocolate-covered fruit and providing comfortable slippers or a robe with the items.
This is a great way to show someone that you noticed them putting forward a lot of work lately and that you think they could use a relaxing day. Alternatively, if you're good at being a food gift basket to someone for celebration, you can include party favors in the basket to liven up the party. There are plenty of ways to add small items to your gifts that make an impact.
If you're giving someone a gift basket for a wedding party, you can include wedding-themed items that they love. Fortunately, you don't have to spend too much money on these items to add to your gift baskets. Food can be the focal point of the gift basket, and the items can be a secondary bonus.
Food Baskets That Make for a Fun Night
Another gift you can provide would be food gift boxes that add a layer of fun too at night. For example, you can provide a gift box full of popcorn boxes, movie theater snacks, etcetera, to encourage your recipient to have a fun movie night.
Another fun food basket idea that can create lasting memories would be a pizza creation box. You can include pizza sauce, dough, and toppings in this box, so the recipient has a night of fun creating this present. However, if the person you're gifting doesn't enjoy cooking, it would be best to go with a different idea.
Do you have a friend that enjoys drinking tea? Add beautiful tea supplies to your gift basket and communicate with your local tea shop about good ideas. These employees would love to help you find gifts for the tea lover in your life, and you'll be giving back to your local economy.
Food Baskets Jam-Packed with Essentials
Food gift packages don't always need to be for special occasions. For example, many parents with college students will send these baskets so that their students stay well-nourished during their studies. It's no secret that some students get so involved with their studying that they neglect their basic needs, and parents can help minimize this problem with food gift baskets.
Choose a food basket with plenty of fruits and vegetables that are easy to snack on
Add cough drops, band-aids, etcetera to these food baskets for the sick recipient
Add cleaning supplies to these food gift baskets when gifting to young adults
Think about things the recipient mentioned needing when putting together these food baskets
Adding these essential items to your food basket can be a great way to show the person on the other end that you're thinking about their daily lives. Food can go a long way when you send it to someone that's long distance. These types of food baskets are especially popular when you have people away for college or in the hospital.
Final Thoughts
All these gift basket ideas are a great way to show people you care about them and help them relax with some delicious food. Feeding people is one of the best ways to show them that you care about their basic needs and want to help in any way you can. In addition, many people see food as a gateway to their hearts, so don't be afraid to gift these items often.
Contact Tony Luke's today for a great selection of food gifts.