Awesome Bachelor Party Gifts Every Man Will Dig
May 30, 2019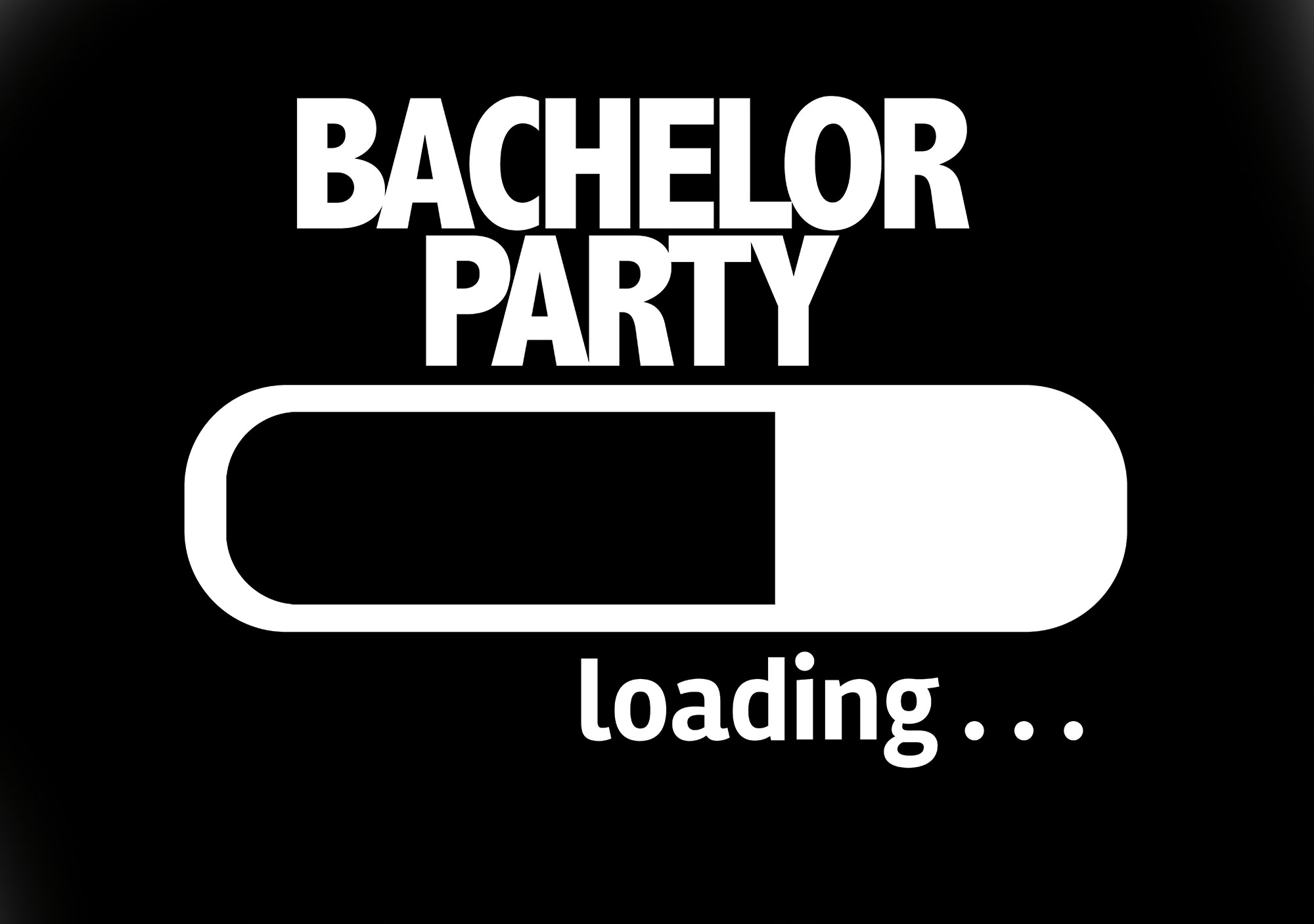 As Best Man at your brother's or friend's wedding, you are responsible for the making the Bachelor Party a night to remember. It is a job you take seriously and you have the whole night planned out minute by minute, but have you thought of fun gift ideas for your fellow groomsmen and party goers? Who wouldn't want a small token from such an epic night?
Here are some awesome Bachelor Party gifts every man will dig.
Personalized Groomsmen Sunglasses
You are all the coolest and you know it so why not show it with these personalized sunglasses. Everybody will stop and stare when they see you all coming in these cool eyewear from groomsday.com. They even come with a bamboo box to keep them scratch-free when you are not wearing them.
Whiskey Decanter Gift Set for Groomsmen
Nothing says sophistication quite like a good whiskey. Your fellow groomsmen and party guests will love to take home this Whiskey Decanter Gift Set for Groomsmen from groomsday.com. They will love serving their own guests from the decanter. It is a gift that will last a long time.
Glass Drinking Horn with Rustic Stand
The drinking horn of old, most popularly used by the Ancient Greeks, Celts and the Vikings, symbolizes abundance and celebration. Want to really impress your fellow groomsmen and guests? Gift them with this Glass Drinking Horn with Rustic Stand from groomsday.com. With its rich history, it makes a really unique gift.
Man Card Wallet Bottle Opener
If the Bachelor Party you have planned entails a lot of drinking whether at bars or someone's house, then the Man Card Wallet Bottle Opener by gifts.com will certainly be appreciated as a gift. It is fun and tongue-in-cheek, but also very practical. You never know when you will need a bottle opener.
Create Your Own Shot Glass
While shot glasses are common gifts for bachelor parties and groomsmen gifts, you can take it up a level with these Create Your Own Shot Glass by gifts.com. Have everyone's name engraved on them or create nicknames for each person or just add a fun saying. The unique touches will be appreciated.
Game Over Bachelor Party T-Shirt
If your groom is a gamer and so are most of his friends, then the Game Over Bachelor Party T-shirt will be a big hit. While the groom's dating days are over, the love of video games will of course go on. Have everyone wear the t-shirt the night of the bachelor party and they will certainly be a conversation piece everywhere you go.
Hangover Kit
A Hangover Kit for everyone who attends the bachelor party like the one from yourbachparty.com is an ingenious idea, especially if your celebration is going to include a lot of drinking. Fill each bag with hangover necessities like acetaminophen, several water bottles and snacks like pretzels and crackers. Whomever is hurting the next morning will be grateful for the care you put into the gift.
DC Comics Adult Superhero Costume T-shirt
Do all the men invited to the big night love to geek out over comics and superhero movies? Then they will love this DC Comics Adult Superhero Costume t-shirt from amazon.com. You can select between Superman, Batman, The Flash and Wonder Woman for everyone. The costume t-shirt is underneath a white button down shell that looks like you are hiding your inner superhero. What could be more fun as bachelor party gifts than that?
Brews Before I Dos Can Coolers
Another cool keepsake from the night could be these Brews Before I Dos bachelor party can coolers by etsy.com. They are easy to take anywhere and can be a great accessory everywhere you go during your big celebration. And even after the celebratory hangovers fade, they will always remind you of a fun night of male bonding.
Pretty Good At Making Bad Decisions keychains
Want to remember the epic night forever? These Pretty Good At Making Bad Decisions keychains by etsy.com will make everyone laugh for years as they remember all outrageous stories from the night.
Hand Crafted Large Dice
Beautifully designed dice like these Hand Crafted Large Dice from Etsy.com are great for those who love to gamble or just play dice games. Wrap them up themselves or cleverly display them in a shot glass or gift box with other things to make a very unique gift.
Tony Luke's Cheesesteaks
If you are going for Philly-themed gifts, then consider Tony Luke's cheesesteaks, one of the best Philly cheesesteaks either as unique food gifts or as the perfect late night snack after all the festivities. There are plenty of Tony Luke restaurants you can go for the full authentic experience, but you can also do an online cheesesteak delivery. Tony Luke's now offers you the chance to order frozen cheesesteaks that when heated up, still have the delicious taste of a fresh Tony Luke's cheesesteak.
Tony Luke's cheesesteaks are also perfect for wedding showers and bachelorette parties. For more information on bachelor party gifts and ordering Tony Luke's cheesesteaks, click here.